The latest UN Convention to Combat Desertification conference in Ivory Coast last week attempted to address the issue while droughts were also learned to continue to pose threats alongside
The 15th Conference of Parties (COP15) of the UN Convention to Combat Desertification (UNCCD) held in Ivory Coast last week agreed on accelerating the restoration of one billion ha of degraded land by 2030, an area the size of the US or China, to slow down the land degradation, which now stands at 40% of the global landmass as noted in the new Global Land Outlook 2, a five-year study with over 1,000 scientific references to support the decision-making process at the conference. Such a degradation rate, the report noted, could threaten roughly half of the global GDP or around US$ 44 trillion.
Degraded land as defined by the report includes not only arid desert or forests maimed by logging or urban sprawl, but also apparently "green" areas that are intensely farmed or stripped of natural vegetation. Most of the damage done has come from food production, and much of the degradation is most visible in developing countries. But other human activities including overconsumption also encourage intensive use of land and further degradation such as meat production and fast fashion.
Without urgent action, degradation continues as usual, and by the next three decades, an area the size of South America will be further degraded, the report projected.
"Modern agriculture has altered the face of the planet more than any other human activity. We need to urgently rethink our global food systems, which are responsible for 80% of deforestation, 70% of freshwater use, and the single greatest cause of terrestrial biodiversity loss," said the UNCCD's Executive Secretary, Ibrahim Thiaw.
The Global Land Outlook 2 report projects associated risks in three prime scenarios in the next three decades; Business as Usual, Restoration, and Restoration and Protection
Under the Business-as-Usual scenario, around 16 million sq km or an area almost the size of South America could be further degraded if the degradation trend continues as it is or is upward. By then, 12-14% of agricultural, pasture, and grazing land, as well as natural areas could face a long-term decline in vegetative productivity, with sub-Saharan Africa being worst affected. Over the period, an additional 69 GtCO2 would be emitted following land-use change and soil degradation. This, the report noted, represents 17% of current annual GHG emissions.
Under the Restoration scenario, it is assumed that around five billion ha or 50 million sq km or 35% of global land area could be restored using measures such as agroforestry, grazing management, and assisted natural regeneration. The current pledge of the international community stands at 10 million sq km. Over the period, crop yields could increase by 5-10% in most developing countries because of improved soil. The largest gains could be in the Middle East, North Africa, Latin America, and sub-Saharan Africa. Carbon stocks, meanwhile, are projected to rise around 17 GtCO2 as a result.
Last but not least is the scenario involving restoration and protection. This involves restoration measures plus protection measures for areas important for biodiversity, water regulation, soil conservation and carbon stocks.
It is projected that by 2050 under this scenario, an additional four million sq km of natural areas the size of India and Pakistan could be achieved, with the largest gains falling in South and Southeast Asia, as well as Latin America. About 83 GtCO2 could be restored while about a third of the biodiversity loss projected could be prevented.
"Land is the operative link between biodiversity loss and climate change, and therefore must be the primary focus of any meaningful intervention to tackle these intertwined crises. Restoring degraded land and soil provides fertile ground on which to take immediate and concerted action," said UNCCD Deputy Executive Secretary Andrea Meza Murillo.
UNCCD Lead Scientist Barron Orr, meanwhile, said; "Just as COVID-19 vaccines were developed, tested, and rolled out at unprecedented speed and scale, so too must land restoration and other nature-based solutions be undertaken to prevent further environmental decline and ensure a healthy and prosperous future.
"We can reduce the risk of zoonotic disease transmission, increase food and water security, and improve human health and livelihoods by managing, expanding, and connecting protected and natural areas, improving soil, crop, and livestock health in food systems, and creating green and blue spaces in and around cities."
The acceleration of the one billion ha restoration target would require improvement of data gathering and monitoring to track progress against the achievement of land restoration commitments and establishing a new partnership model for large-scale integrated landscape investment programmes.
The conference, which is one of the three Rio Conventions, also resolved to boost drought resilience, establish a working group on drought, while addressing possible forced migration and displacement driven by desertification and land degradation. The three conventions, UNCCD, UNFCCC, and CBD, meanwhile, were assured of acquiring greater synergies through nature-based solutions and target setting at the national level.
Other three new declarations were also issued alongside; be they the Abidjan Call to boost long-term environmental sustainability across value chains while protecting and restoring forests and lands and improving communities' resilience to climate change, the COP15 "Land, Life and Legacy" Declaration to respond to the Global Land Outlook 2 report, and the Abidjan Declaration on achieving gender equality for successful land restoration.
Drought In Numbers
The conference also heard another set of findings on drought, Drought In Numbers 2022, which showed that the number and duration of droughts have risen 29% since 2000, and over 1.4 billion people were affected by drought from 2000 to 2019. This makes drought the disaster affecting the second-highest number of people, after flooding, with Africa suffering from drought more frequently than any other continent; 134 droughts, of which 70 occurred in East Africa. The percentage of plants affected by drought, meanwhile, has more than doubled in the last 40 years, with about 12 million hectares of land lost each year due to drought and desertification, the report noted.
Over the past 50 years, from 1970 to 2019, weather, climate, and water hazards accounted for 50% of disasters and 45% of disaster-related deaths, mostly in developing countries. Droughts represent 15% of natural disasters but took the largest human toll, approximately 650,000 deaths in those years, the report further noted.
Unless action is stepped up, the report predicts that by the next decade, an estimated 700 million people will be at risk of being displaced by drought and by 2050, droughts may affect over three-quarters of the world's population, with an estimated 4.8-5.7 billion people possibly living in areas that are water-scarce for at least one month each year, up from 3.6 billion today.
And up to 216 million people could be forced to migrate by the same decade due to drought in combination with other factors including water scarcity, declining crop productivity, sea-level rise, and overpopulation
"We are at a crossroads. We need to steer toward the solutions rather than continuing with destructive actions, believing that marginal change can heal systemic failure.
"One of the best, most comprehensive solutions is land restoration, which addresses many of the underlying factors of degraded water cycles and the loss of soil fertility. We must build and rebuild our landscapes better, mimicking nature wherever possible and creating functional ecological systems.
"Beyond restoration is the need for a paradigm shift from "reactive" and "crisis-based" approaches to "proactive" and "risk-based" drought management approaches involving coordination, communication and cooperation, driven by sufficient finance and political will," said Mr. Thiaw.
Mr. Thiaw also underlined the importance of promoting public awareness about desertification and drought, and letting people know the problems can be effectively tackled "through ingenuity, commitment, and solidarity."
"We all must live up to our responsibility to ensure the health of present and future generations, wholeheartedly and without delay," said the UNCCD chief.
Major records in the past century (1900-2022) (Source: Drought In Numbers 2022)
More than 10 million people died due to major drought events in the past century, causing several hundred billion US$ in economic losses worldwide. And the numbers are rising 
Severe drought affects Africa more than any other continent, with more than 300 events recorded in the past 100 years, accounting for 44% of the global total. More recently, sub-Saharan Africa has experienced the dramatic consequences of climate disasters becoming more frequent and intense
In the past century, 45 major drought events occurred in Europe, affecting millions of people and resulting in more than US$ 27.8 billion in economic losses. Today, an annual average of 15% of the land area and 17% of the population within the European Union is affected by drought
In the US, crop failures and other economic losses due to drought have totalled several hundred billion US$ over the last century_US$ 249 billion alone since 1980
Over the past century, the highest total number of humans affected by drought was in Asia 
Source: UNCCD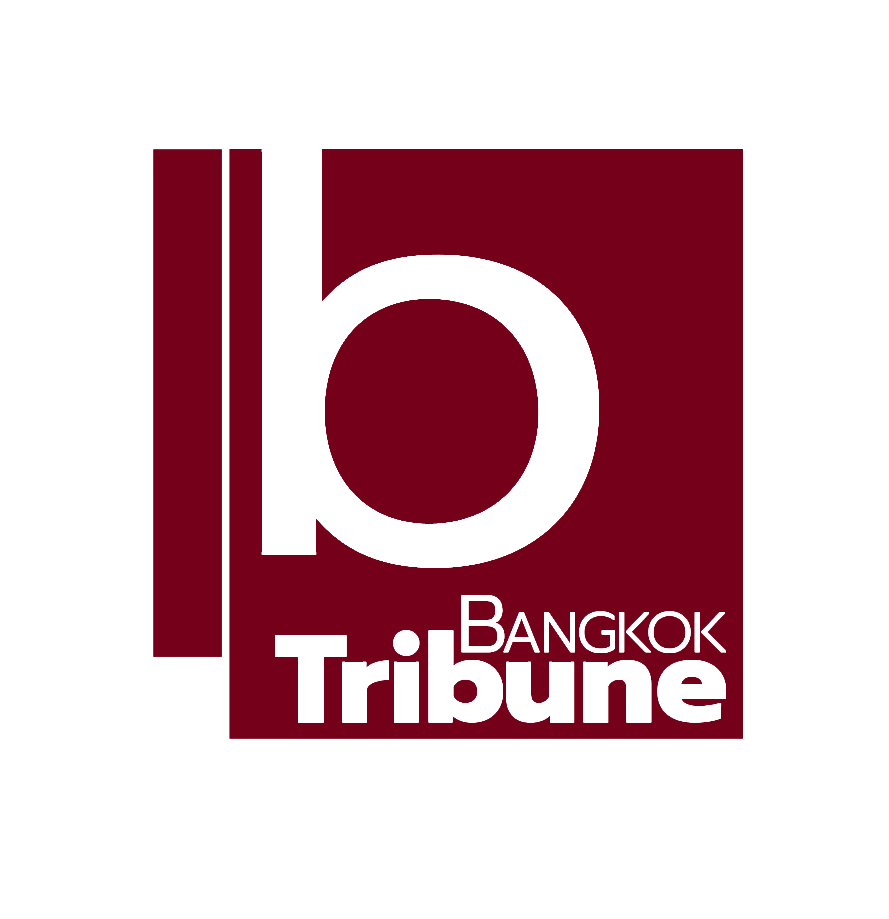 Indie • in-depth online news agency
to "bridge the gap" and "connect the dots" with critical and constructive minds on development and environmental policies in Thailand and the Mekong region; to deliver meaningful messages and create the big picture critical to public understanding and decision-making, thus truly being the public's critical voice