Thailand's Prime Minister Gen Prayut Chan-o-cha has travelled to Scotland's Glasgow to join other world leaders in addressing the urgency of climate change and pledges to help cut Greenhouse Gas (GHG) emissions at the World Leaders Summit scheduled today at COP26, but some climate experts and policymakers said the country could help do more
Thailand has pledged to cut GHG emissions by 20 per cent and could do more, up to 25%, of its projected BAU by the next decade if it gains support from the international community. Still, some climate experts and policymakers said the country could help cut more, given its previous success and capacities.
Parties to the UN climate convention, UNFCCC (United Nations Framework Convention on Climate Change), are requested to pledge their support in cutting GHG emissions in both mid and long term periods under the Paris Agreement agreed at the annual UN Climate Change Conference in Paris in France in 2015, COP21. This is called Nationally Determined Contributions (NDCs).
Thailand communicated to the UNFCCC's secretariate upon the deadline late last year, informing it that the country "intends to reduce its GHG emission by 20 per cent from the projected Business-as-Usual (BAU) level by 2030." The level of the contribution could increase up to 25%, subject to adequate and enhanced access to technology development and transfer, financial resources and capacity-building support, according to the updated NDC report the country submitted to the secretariat.
The country's BAU is based on the data available in 2005 and projected to any points in time set as a deadline. The current deadline is set in 2030, in line with the agreement's mid-term period, which requires parties to help cut GHG emissions by 45% compared to the 2010 level. By 2030, Thailand's GHG emissions is projected to stand at 555 MtCo2e, according to the same report.
The country's pledge was confirmed again by Natural Resources and Environment Minister, Mr. Varawut Silpa-archa during the press conference last week, although he said it is subject to review and the number of 40% pledges is under consideration.
I PM Gen Prayut Chan-o-cha, along with his Foreign Minister and Natural Resources and Environment Minister; H.E. Don Pramudwinai and Mr. Varawut Silpa-archa, travel to Glasgow to join the world leaders at COP26. Credit: Thai Gov
At the Conference, the PM will also announce the country's long-term climate strategy, the Long Term Greenhouse Gas Emissions Development Strategy, which has come up with the blueprint for the country to move towards a carbon-neutral society in the next 45 years, or 2065, and net-zero emissions, initially in 2090, according to Mr. Varawut. This will make Thailand the first in ASEAN that has a clear framework to deal with climate change in the long term. The other two countries, Singapore and Indonesia, have set only the deadlines to reach net-zero emissions after the first half of the century and by 2060, respectively.
"We will not have come (to Glasgow) with an empty promise. We will demonstrate that we are determined and have plans to accomplish the goals….
"We will tell the world (at the conference) what we have been doing and achieved," said Mr. Varawut, while stressing that the country adheres to the principle of Common but Differentiated Responsibilities and Respective Capabilities (CBDR–RC) under the convention.
(Read: COP26 presidency pushes hard for ambitious net-zero GHG emissions by mid-century)
The challenges
Some climate experts and policymakers close to the issue shared their views with Bangkok Tribune that the country could do more, given its previous success and current capacities.
In parallel to the implementation of the Paris Agreement, developing countries were requested to propose their targets to help cut GHG emissions out of Cop18 in Doha. Under the system of Nationally Appropriate Mitigation Actions (NAMAs), which ended last year. Thailand had pledged to help cut GHG emissions 7-20%, and according to the Natural Resources and Environment Ministry, the country has managed to cut 17% of GHG emissions. It has hinted that this would be the foundation for its future post-2020 action, meaning Thailand would cut GHG emissions further 3-8% at most following its current pledge at 20-25%.
One climate expert and policymaker said Thailand should review its GHG emissions and cut the target for the next decade considering the rapidly changing circumstances, especially new conditions imposed by the international community. For instance, the EU will implement the so-called Carbon Border Adjustment Mechanism (CBAM) to ensure GHG emissions reduction from imported goods. Such new mechanisms from the country's trade counterparts, he said, could affect the country's trade and economic growth in the near future and the country should better prepare for them by doing more on its part.
Given the country's records on NAMA, he said, the country is capable of doing more than the target set. At least a 30% cut of GHG emissions in the next decade is within the country's capacity, and this is in line with several countries' current offers, he said.
Another climate expert and policymaker said the calculations for the targets on GHG emissions cuts are varied, and countries have taken their own factors for consideration although there is the principle of common but differentiated responsibilities and respective capabilities in place.
Thailand has chosen to base the calculation on the projected BAU, partly considering that it's a developing country that still needs to see the growth of its economy. Several developed countries, meanwhile, have chosen to cap their emissions compared to their reference years in the past, like the US or the EU.
To balance the responsibilities and the needs, he said Thailand could apply a cap to its projected BAU to help the global community cut GHG emissions more.
According to the country's NDC report, it said; "Thailand is a developing country highly vulnerable to the impacts of climate change and is ranked the 13th country in the "extreme risk" category (Global Climate Risk Index 2019, Germanwatch) that is most vulnerable to future climate change impacts over the next 30 years. The country's GHG emissions, meanwhile, represent 0.77% of global emissions in 2014, which is lower than the world average, it noted.
Climate Change Performance Index 2021 by Germanwatch this year has ranked the country at 27th for its GHG emissions, being among the group of "medium" ranking in GHG emissions performance.
Emissions Gap 2021
In the lead-up to the Conference, UNEP has launched the latest report on the emissions gap, which shows that the new and updated climate commitments fall far short of what is needed to meet the goals of the Paris Agreement. This will leave the world on track for a global temperature rise of at least 2.7C this century, it pointed out.
The UN Environment Programme's latest Emissions Gap Report 2021: The Heat Is On, finds that countries' updated NDCs and other commitments made for 2030 though not yet submitted in an updated NDC only take 7.5% off predicted annual GHG emissions in 2030, compared to the previous round of commitments. (55% is needed to meet the 1.5°C Paris goal, according to the UNEP's estimates)
As of September 30, 120 countries, representing just over half of GHG emissions, had communicated new or updated NDCs. In addition, three G20 members have announced other new mitigation pledges for 2030.
To have any chance of limiting global warming to 1.5C, the world has eight years to take 28 GtCO2e off annual emissions, over and above what is promised in the updated NDCs and other 2030 commitments. For the 2C target, the additional need is a drop in annual emissions of 13 GtCO2e by 2030.
CO2 emissions alone are expected to reach 33 gigatonnes in 2021. When all other CET greenhouse gases are taken into account, annual emissions are close to 60 GtCO2e. Reductions of 30% are needed to stay on the least-cost pathway for 2C and 55% for 1.5C, according to the report.
However, the report finds that net-zero pledges could make a big difference. If fully implemented, these pledges could bring the predicted global temperature rise to 2.2C, providing hope that further action could still head off the most-catastrophic impacts of climate change, it pointed out. But they are still vague, incomplete in many cases, and inconsistent with most 2030 NDCs, it further noted.
The report finds that a total of 49 countries plus the EU have pledged a net-zero target. This covers over half of the global domestic GHG emissions, over half of GDP, and a third of the worldwide population. Eleven targets are enshrined in law, covering 12% of global emissions. If made robust and implemented fully, net-zero targets could shave an extra 0.5C off global warming, bringing the predicted temperature rise down to 2.2C.
However, many of the national climate plans delay action until after 2030, raising doubts over whether net-zero pledges can be delivered. 12 G20 members have pledged a net-zero target, but they are still highly ambiguous. Action also needs to be front-loaded to make it in line with 2030 goals.
"Climate change is no longer a future problem. It is a now problem," said Inger Andersen, Executive Director of UNEP. "To stand a chance of limiting global warming to 1.5C, we have eight years to almost halve greenhouse gas emissions: eight years to make the plans, put in place the policies, implement them and ultimately deliver the cuts. The clock is ticking loudly."
Getting to know Carbon budgets (Source: UNEP/ The Heat Is On)
Global warming is close to linearly proportional to the total net amount of CO2 that has ever been emitted into the atmosphere as a result of human activities. Therefore, limiting global warming to a specified level requires that the total amount of CO2 emissions ever emitted be kept within a finite carbon budget.
Recently, the IPCC's AR6 published new estimates of the remaining carbon budget for limiting warming to 1.5C or 2C relative to pre-industrial levels. According to these, human activities resulted in about 2,390 GtCO2 between 1850 and 2019, contributing around three-quarters of the 1.07C of human-induced warming from 1850-1900 to 2010-2019.
To limit warming to 1.5C with a 66% or 50% chance, the remaining carbon budget is estimated at 400 and 500 GtCO2, respectively. For 2C, these estimates are 1,150 and 1,350 GtCO2, respectively. Current annual global CO2 emissions are above 40 GtCO2/year, meaning that urgent and deep emissions reductions over the next decade are required to stay within the remaining budgets.
Carbon budgets are not the only determinant of global warming. The warming that accompanies non-CO2 emissions also plays a role. AR6 carbon budgets assume that non-CO2 emissions are reduced following the median reductions from deep mitigation scenarios. For methane, this implies at least a 30% reduction in 2030 compared with 2010, and about a 50% reduction in 2050. The remaining carbon budgets may vary by an estimated 220 GtCO2 or more, depending on how deeply future non-carbon dioxide emissions are reduced.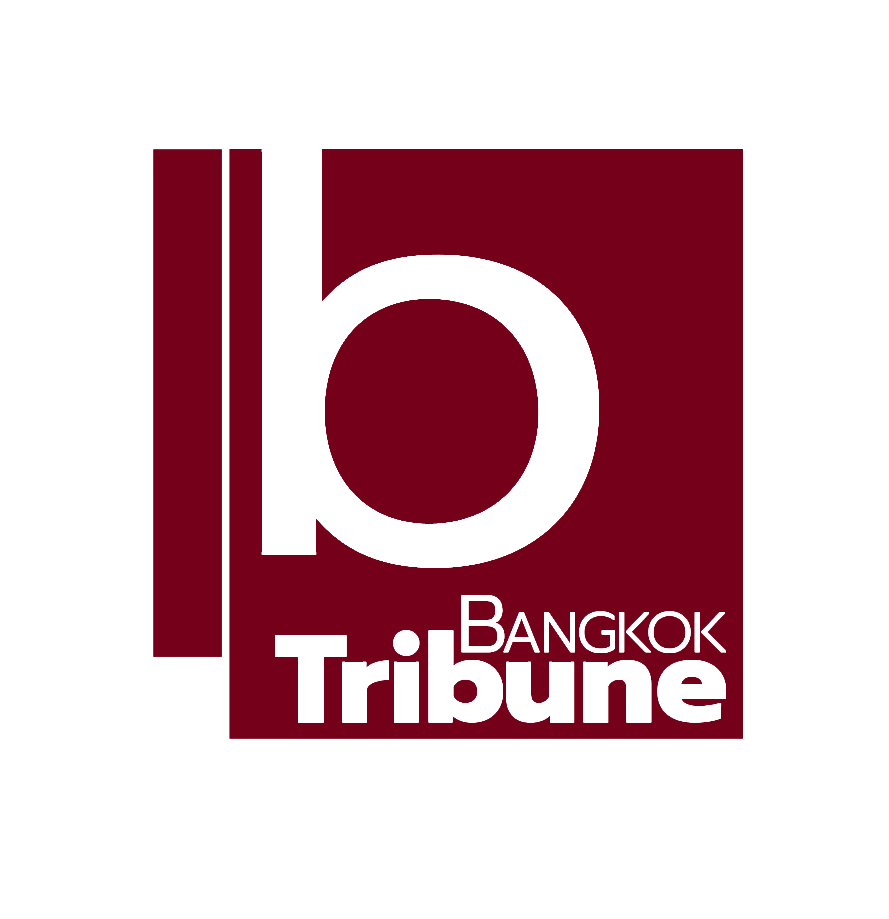 Indie • in-depth online news agency
to "bridge the gap" and "connect the dots" with critical and constructive minds on development and environmental policies in Thailand and the Mekong region; to deliver meaningful messages and create the big picture critical to public understanding and decision-making, thus truly being the public's critical voice