Thailand in effect legalized the cultivation and use of cannabis on June 9_the first in Asia and since has seen an influx of registrants and users of the newly launched cannabis registration application whereas organisations concerning child development and narcotics regulation have at the same time quickly expressed their concerns over the psychoactive impacts of the plant on the population especially young children, prompting concerned agencies to rush for control over it
Since June 9, when the Public Health Ministry's February 8 announcement on the list of Category 5 narcotics first took effect, Thai people have been rushing to log into the government's newly launched cannabis registration application and website, Plookganja (Plant marijuana), to legitimise their cultivation and use of cannabis.
The announcement, which was first published on February 8 this year, identifies three main Category 5 narcotics. They include the Opium plant (Papaver somniferum L. and Papaver bracteatum Lindl.), Magic mushroom, and "the extracts of Hemp and Marijuana that belong to the Cannabis plant family" except for those with tetrahydrocannabinol or THC less than 2% of the total weight. The compound is known to principally possess psychoactive properties in plants.
That literally means, as explained by senior Public Health officials including Public Health Minister Anutin Charnvirakul, these two Cannabis plants are no longer listed as narcotics and people can grow and possess and even trade them without violating narcotics laws.
"This is to allow people to make use of the plants to primarily take care of their health as well as boost their household economy," said Mr. Anutin, also Deputy PM, who on the first day in the office pledged to push for freeing Cannabis from the narcotics list.
This has prompted Thailand to become the first country in Asia to legalise cannabis plants. It was the first country in Southeast Asia that legalized marijuana for medical use in 2018.
For cannabis growers, they are required to register their cultivation on the Plookganja application to make records of their plants. No permits are required, except for commercial cultivation.
On June 11 when records were first available, the FDA reported that over half a million people, around 582,000, registered with the application to get official records, while over 32 million people had logged into the application and website, according to the Food and Drug Administration (FDA).
As of yesterday, the number of cannabis registrants rose to over 817,000; over 792,000 records were for marijuana, and 24,900 for hemp. 38 million people, meanwhile, were recorded as having logged into the application and website.
The long and winding road
Cannabis' narcotic breakout does not come within days. It is a result of a years-long fight to free it by advocates campaigning for local wisdom and traditional medicines.
Cannabis especially marijuana or "ganja" had long been commonly used as a simple cure in Thai households as well as a critical component in Thai traditional medicines. BioThai (Biodiversity and Food Sovereignty Action Thailand), a non-profit organization campaigning for food biodiversity and security, has studied history and learned that marijuana has been used in Thai traditional medicines for more than 300 years.
According to the available records and books, the plant was first mentioned and noted as part of some critical formulas in the "King Narai Medicine Book" published in 1659, including the Suk Sai Yat formula to help boost good sleep and increase food intake.
The use of marijuana in Thai traditional medicines and the development of its formulas ceased as it was listed as a narcotic in the 1979 Narcotics Act. The act came with harsh penalties as it stated that anyone producing, distributing or just possessing marijuana could be jailed for up to 15 years and fined up to Bt1.5 million.
The criminalisation of marijuana results in the gradual loss of traditional knowledge about using marijuana for Thai medicine development. Traditional medicine practitioners have had to hide their medical practices when it comes to marijuana, claimed several traditional medicine practitioners, including the well-known organic farming campaigner and traditional medicine practitioner, Decha Siriphat.
The act was loosened to allow marijuana to be used for medicines again when the National Legislative Assembly (NLA) approved changes to the 1979 narcotics law that came into effect on February 19, 2019. This prompted Thailand to become the first country in Southeast Asia to legalise marijuana for medical purposes.
The advocates, still, claimed that the law amendment came with several hurdles against putting it into real practice as it imposed complicated rules and procedures to apply. For instance, it allowed only government-endorsed agencies, researchers, registered medical practitioners, and cooperatives to possess, produce, and distribute marijuana-based medicines.
This prompted them to believe that only major drug firms can meet such requirements. As Ajarn Decha was under arrest while developing his cannabis-based drug formula during the 90-day amnesty period that same year, the advocates started to campaign hard to "truly" free marijuana for medical purposes. The extent often mentioned by the advocates is "home-grown cannabis".
Pros and Cons
Since cannabis was officially set free from the narcotics list on June 9, pros and cons over the issue have arisen.
Following the new ministerial announcement, people can grow, possess, and even trade cannabis with some exceptions as addressed in the announcement.
To try to allay concerns over the psychoactive impacts of the plant, public health officials have stepped out to explain that the use of cannabis will still be regulated via specific laws. For instance, if it is used for food products or medicines, food or drug producers must follow the Food and Drug Administration's regulations.
Recreational use, they stressed, is strongly discouraged. No direct laws are in place to regulate this kind of use, however, and the use of marijuana has been widely seen in various occasions and venues including several restaurants and cafes since.
Organisations concerning child development and narcotics regulation as well as psychologists at the same time have quickly expressed their concerns over the psychoactive impacts of the plant on the population, especially young children.
Among the first are the Royal College of Pediatricians of Thailand and the Pediatric Society of Thailand, which issued a statement on the first day of cannabis legitimization, expressing concerns over the psychoactive impacts of the plant on the population especially young children if misused or overdosed. They are particularly concerned about short-and long term impacts on children's psychological conditions and their brain development.
The organisations requested concerned authorities to impose regulations on the use of cannabis in food production and other products for children while calling for intensive public awareness campaigns against misuse and overdosing of cannabis. The particular focus is on children aged below 20.
Mahidol University renowned as the country's first class medical practitioners production hub, has also issued a statement, pointing out the negative impacts that cannabis may have on the population if misused or overdosed especially recreational usage. It criticized the new ministerial announcement as being reckless and not "rigorous" enough to regulate the use of cannabis here.
It similarly called for measures to regulate the "proportionate" use of cannabis while raising public awareness regarding the use of cannabis.
Concerned psychologists and narcotics officials have also expressed similar concerns over misuse and overdosing of cannabis that may pose psychoactive impacts on users. Their particular focus is on young children, the elderly, and pregnant women, and long-term use of cannabis can cause addiction, they added. They warned people to be aware of the impacts of the plant and learn and use it carefully when needed.
Vichai Chaimongkol, Secretary-General of the Office of Narcotics Control Board, said the office supported the use of cannabis for public benefits, but strongly disagreed with recreational use, citing psychoactive impacts the plant can cause to users. He said lawmakers are expediting legal enactment for cannabis use, the so-called marijuana-hemp act which is supposed to be in place by September or October to prevent negative impacts as feared.
"We are concerned not only about our young children, but all users because the plant can have psychological effects on them. What is particularly of concern is they could cause trouble to others or even death," said Mr. Vichai.
I Credit: Public Health Ministry/ Medcannabis (first three photos)
The Public Health Ministry, meanwhile, has acknowledged concerns. The minister reaffirmed the purposes of unlocking cannabis yesterday during the ministry's public awareness-raising event that it was for medical and economic purposes, not any recreational ones. The problem at this point, he said, is misuse and overdosing, which is not different from drugs.
To allay concerns and prevent the impacts as feared, the ministry has issued the latest announcement prohibiting public nuisance caused by the odour and fume of cannabis. Those causing such nuisance may face a jail term of up to three months and/or a maximum fine of Bt 25,000.
The ministry is also pondering issuing another announcement to list cannabis as a "regulated herbal plant". This will allow the ministry to limit access and use of cannabis among certain groups and ages of people as well as certain venues.
"I think this can help regulate the use of cannabis while we are not having the law in place (yet)," said Mr. Anutin.
For Bio Thai's Director, Witoon Lianchamroon, he said; "It can be simply corrected by simply amending the phrase in the Feb 8 announcement by saying "(3) Any parts of Hemp and Marijuana with tetrahydrocannabinol or THC more than 2% of the total weight and with no medical purposes".
"At the moment, it's "way opposite (to what once controlled)," said Mr. Witoon.
Update/ June 17: The ministerial announcement listing cannabis as a "regulated herbal plant" takes effect today on after the minister signed it up yesterday evening.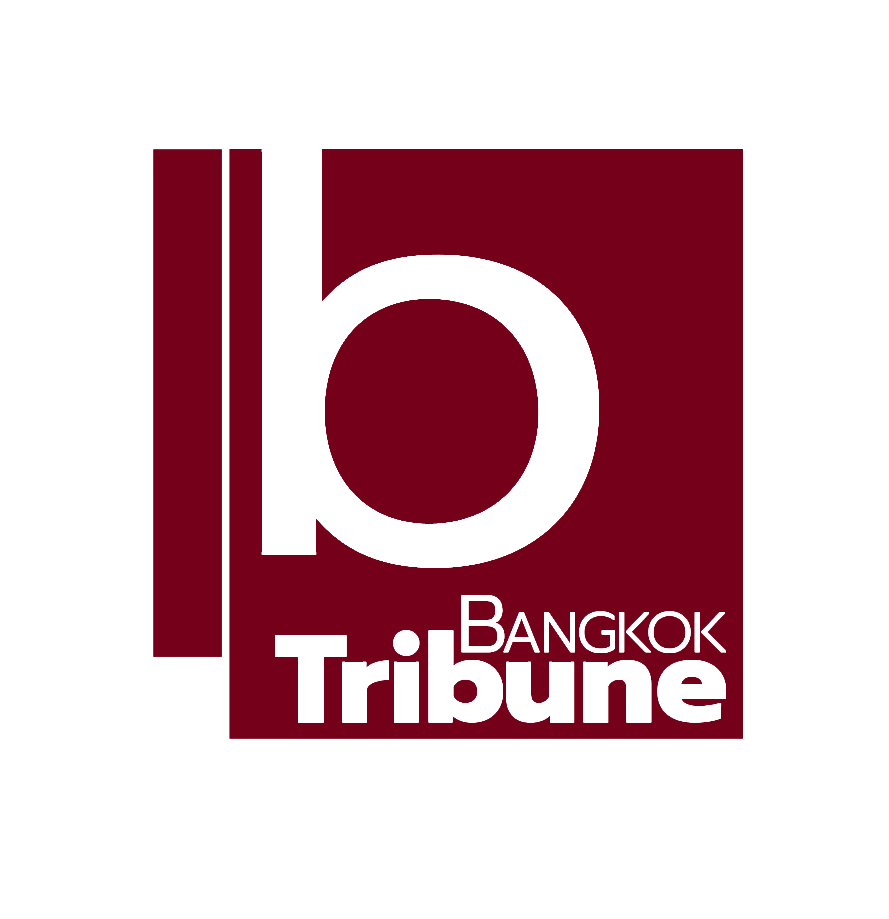 Indie • in-depth online news agency
to "bridge the gap" and "connect the dots" with critical and constructive minds on development and environmental policies in Thailand and the Mekong region; to deliver meaningful messages and create the big picture critical to public understanding and decision-making, thus truly being the public's critical voice