The artist's work on conflict resolution and reconciliation processes gets her to come to realize that art is a powerful way to deal with stress, traumas and mental health disorders
I began to draw after the pandemic triggered chaos in European countries and resulted in the first bans in Thailand, in March. The restaurants and shops closed, people were progressively sent to "work at home", a night curfew was announced, and, finally, restrictions on international and national travel significantly reduced people's mobility. Some of the foreigners that were traveling all over Asia when the crisis started are still stranded at the moment, waiting for their flight back home.
As a European working and living in Thailand, I am privileged as I am living with my partner in a comfortable flat in the center of Bangkok and do not have economic concerns. I also feel lucky that I do not know anyone who has been infected. Still, realizing that I might not see my beloved ones for a long period of time exacerbated my feeling of uncertainty. The first weeks of social distancing and economic shutdown were weeks of confusion and anxiety. Everything had suddenly become a dystopian novel and my dreams were inhabited by strange visions.
Through my work on conflict resolution and reconciliation processes I have come to realize that art is a powerful way to deal with stress, traumas and mental health disorders. I found myself undertaking creative manual initiatives during my self-isolation period. They proved to be a cathartic and very personal way to overcome the stress load. It also became a tool to convey my reflections on global governance, on our non-sustainable way of life, and on the harmful relation that we maintain with biodiversity.
The multidimensional crisis caused by the spread of COVID-19 has outlined that an increasing exploitation of natural resources and the systematic destruction of biodiversity can lead to the emergence of zoonotic diseases carried by wild animals. As a result of massive deforestation, wild animals are progressively getting closer to peri-urban and urban centers; they potentially enter in contact with breading animals, which transmit these diseases to humans.
This crisis also stresses out, among multiple warning signals including climate change, that the need to reorient our societies towards more sustainable economic models is becoming extremely pressing and that it is time to react. Consequently, each drawing includes natural elements that are soothing and threatening at the same time, and interrogates our capacity to put environment in the center of the political and economic agendas. But more than this, the drawings are my personal journey through fear and insecurity on the way to learning to live with the new dimensions brought by the pandemic.
Art essay for the Special Initiatives "From Fear to Resilience: Visual Storytelling of COVID-19 in Southeast Asia" by SEA Junction and Partners. See further: http://seajunction.org/special-initiatives/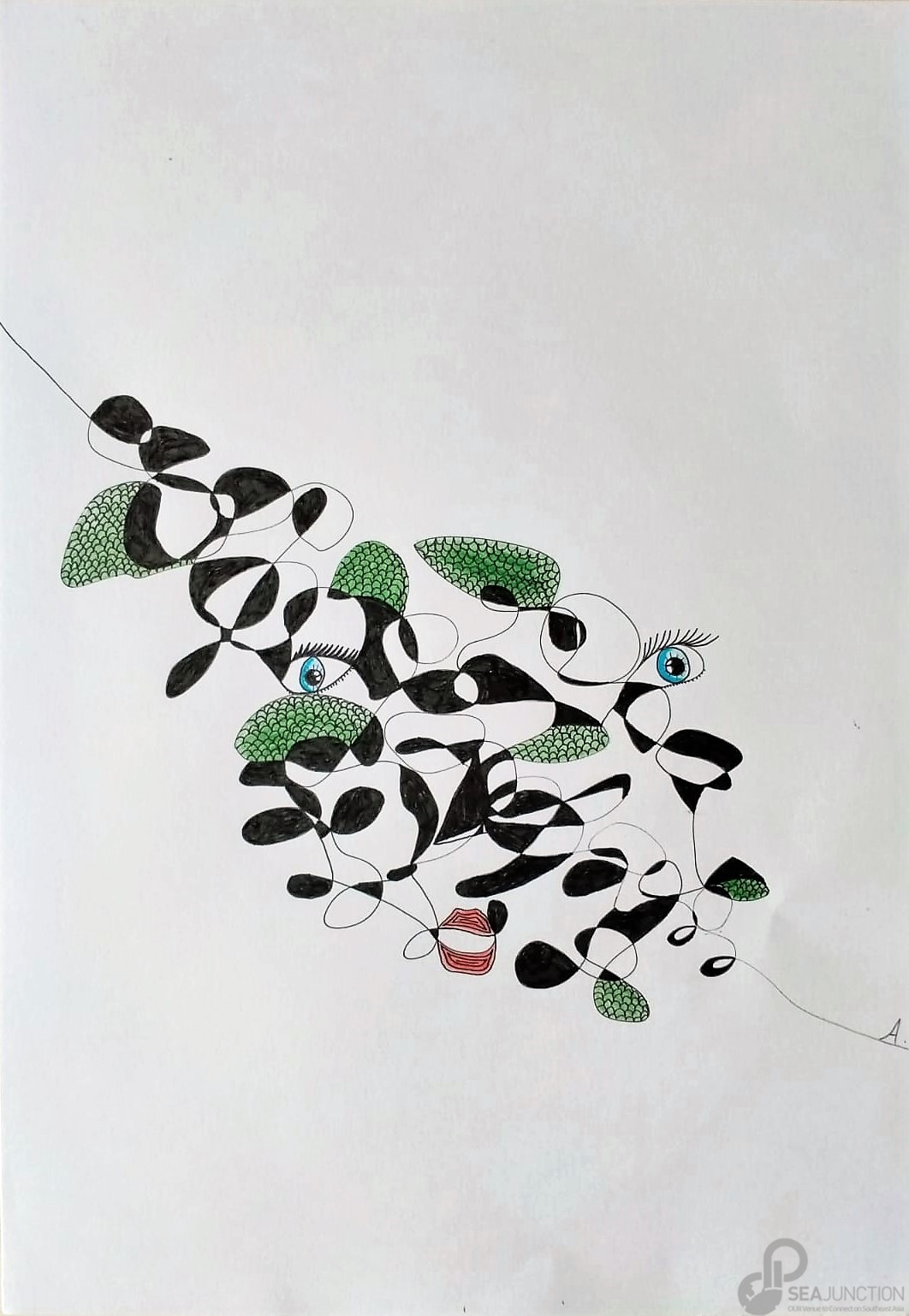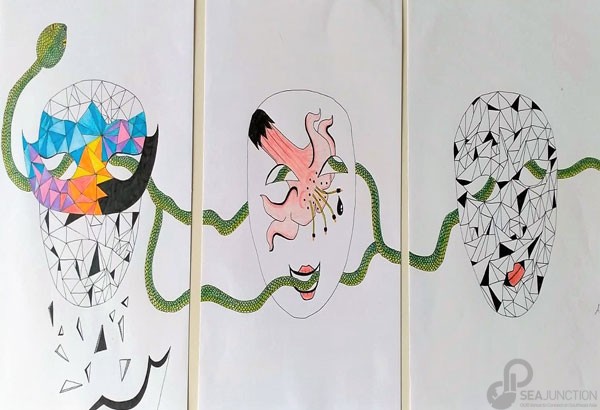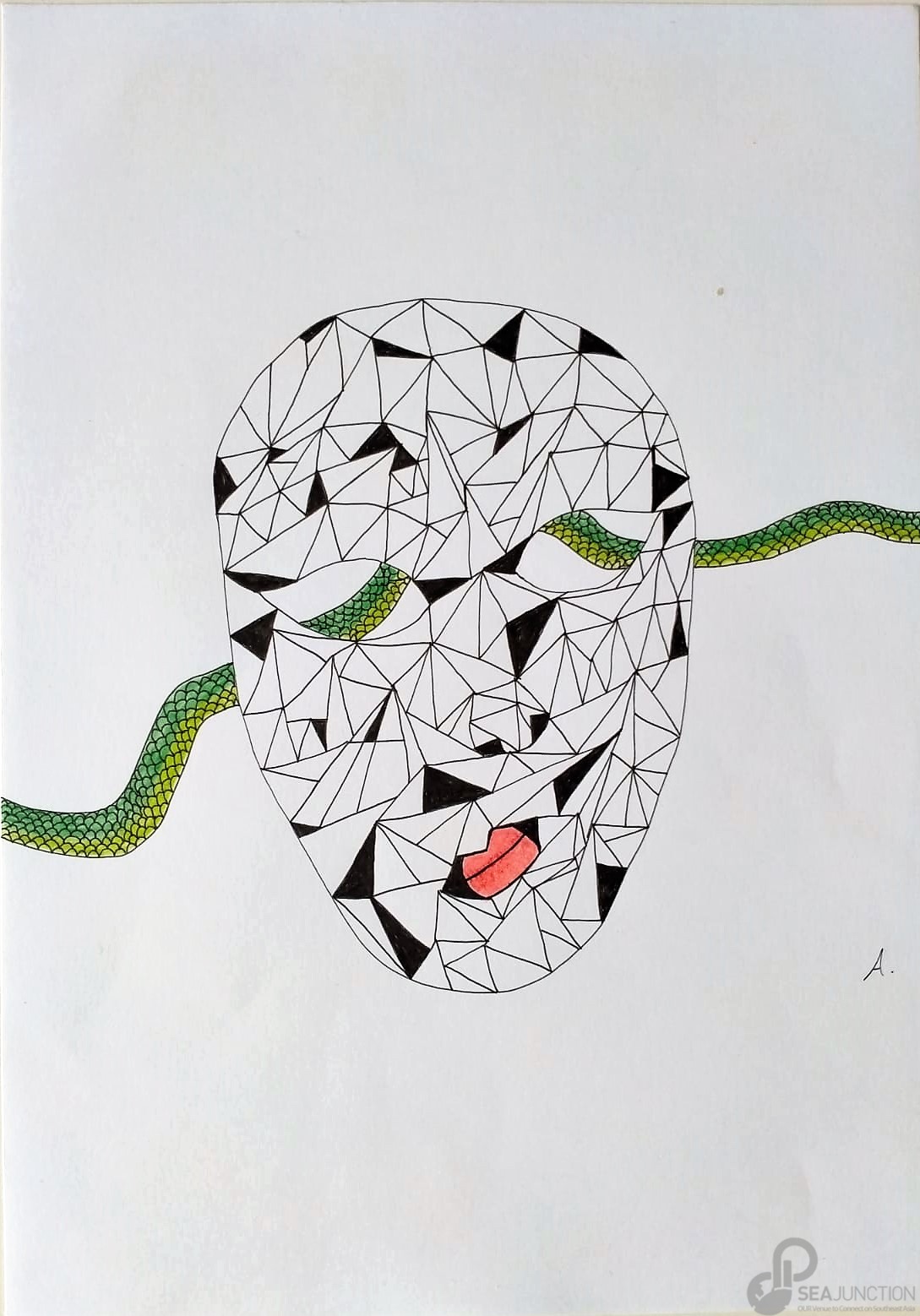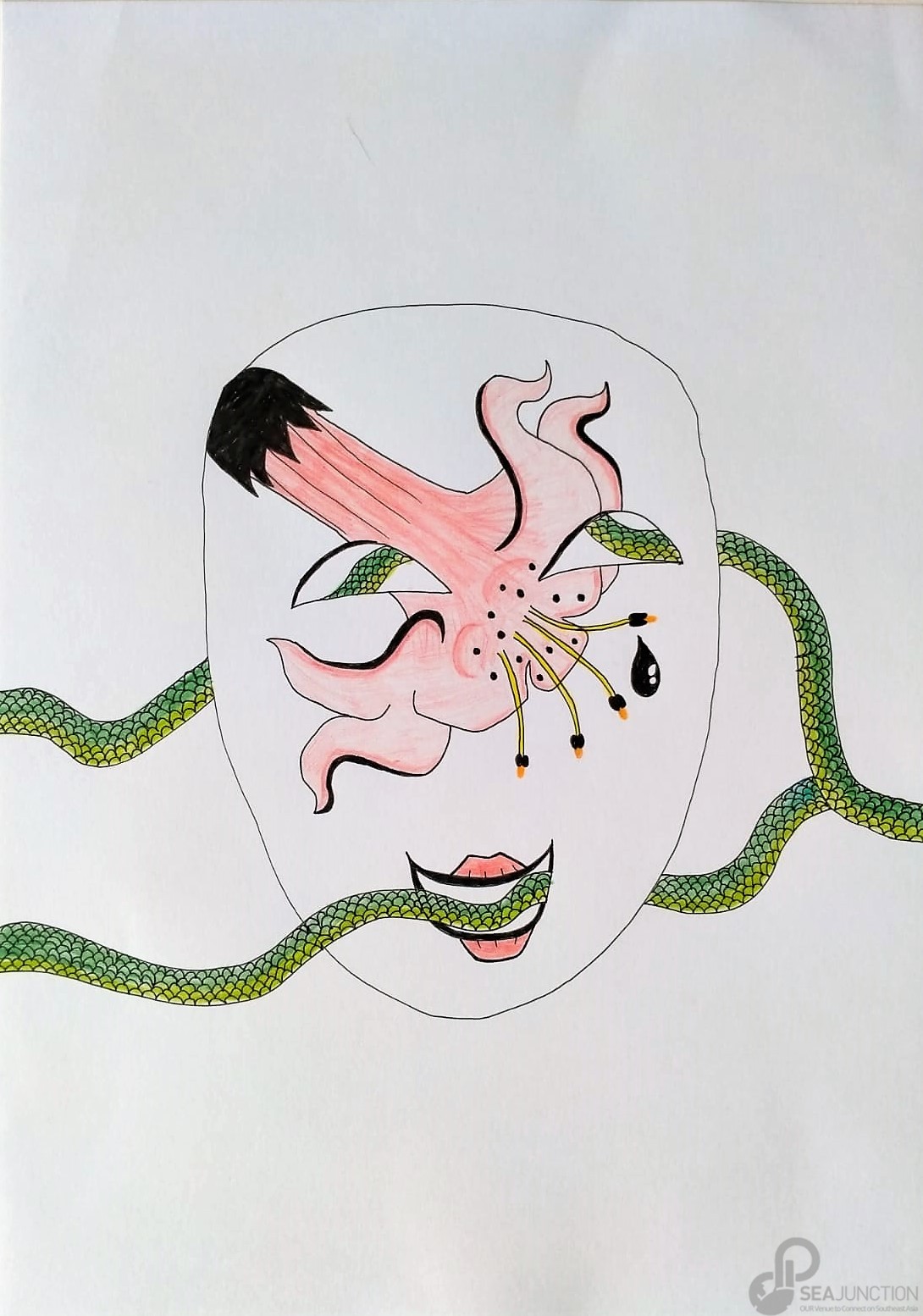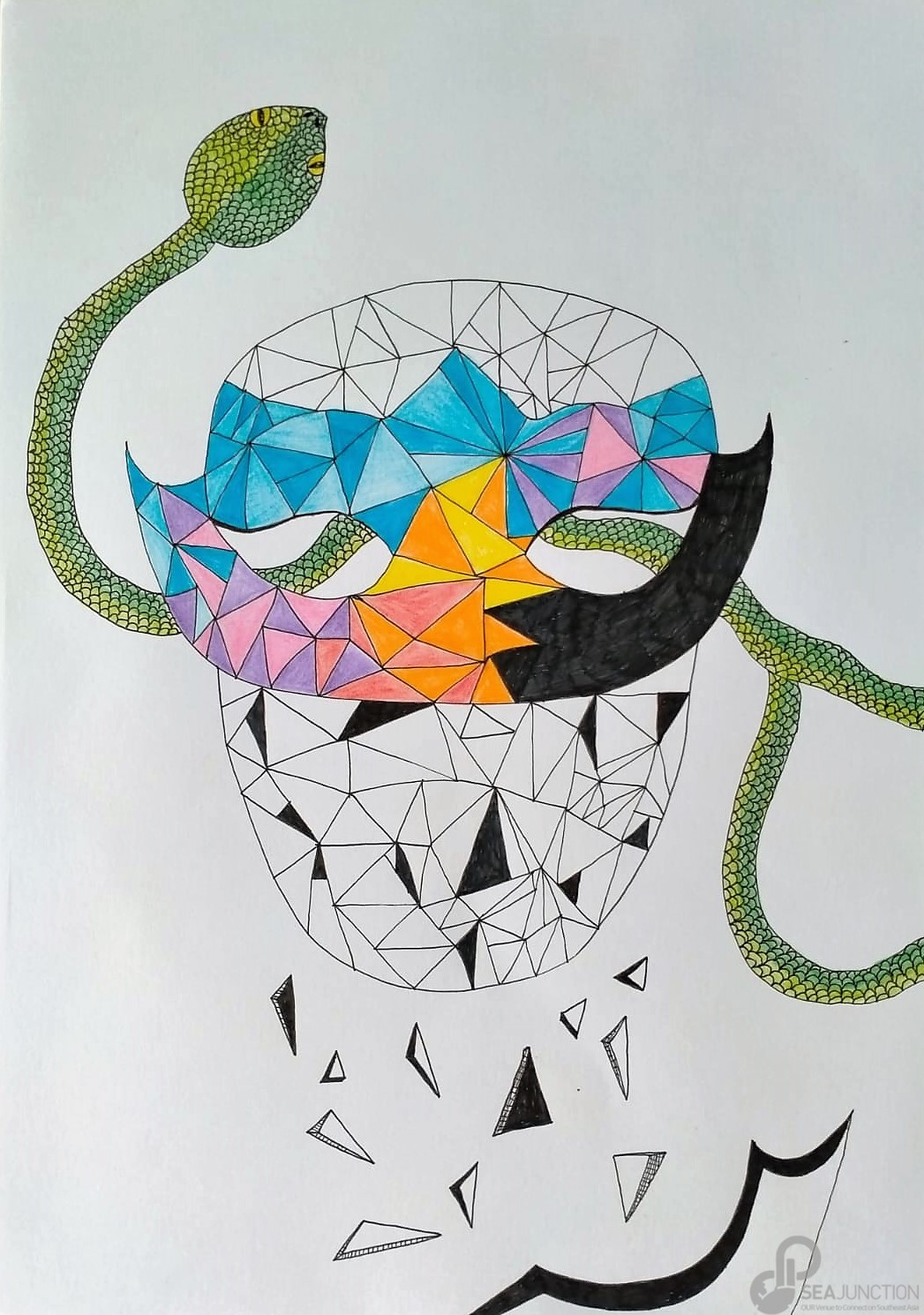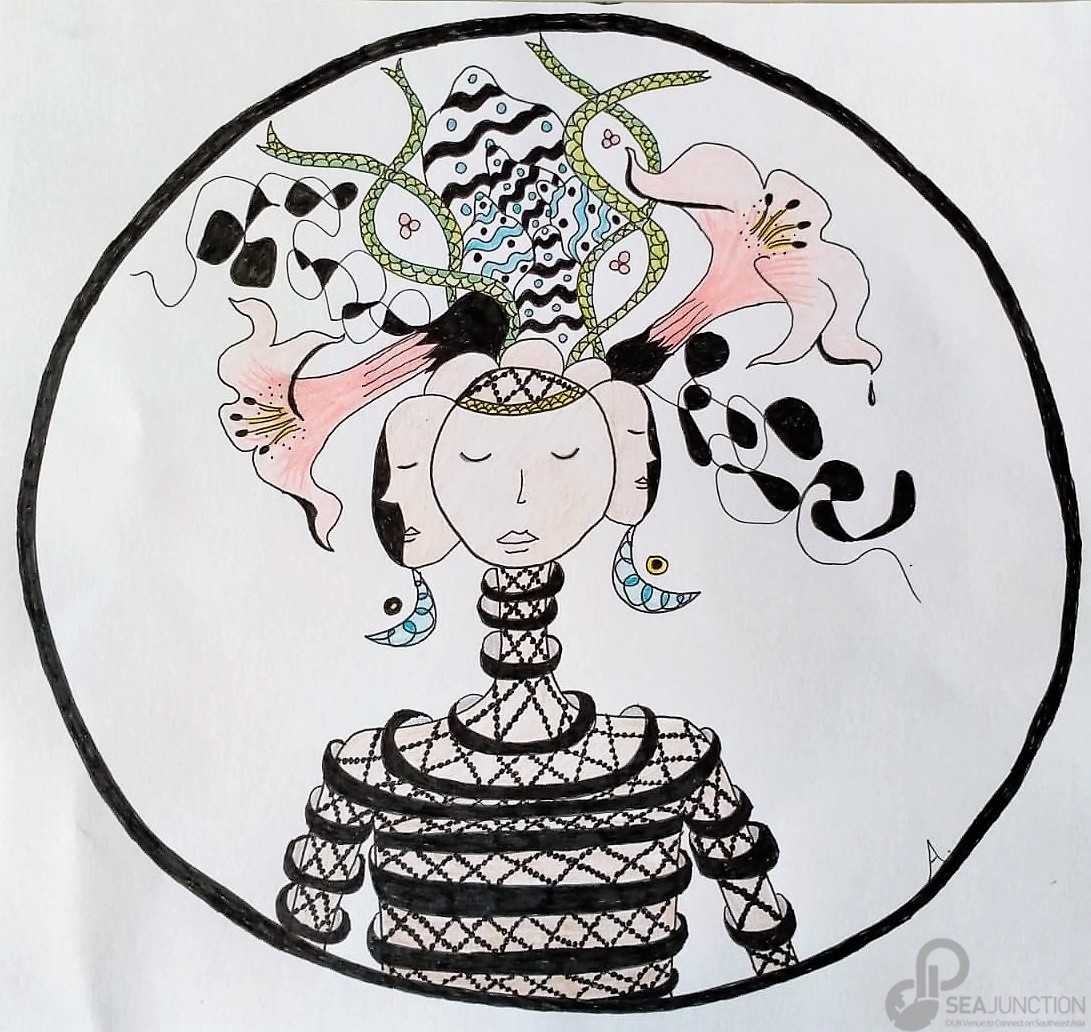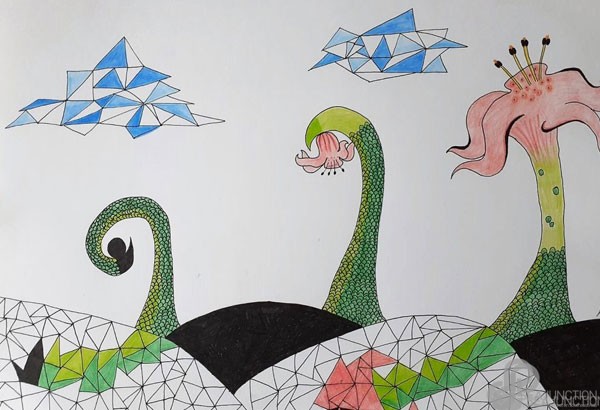 A French artist & storyteller, she moved to Bangkok in October 2019. She is a professional in Political and International Affairs and she is currently working with the International Institute of Peace and Development Studies, a civil society organization based in Bangkok.