A policy forum on development and environmental challenges and policies to "bridge the gap" and "connect the dots" to create one big picture for better understanding and decision-making in the society
In times when society has become widened with gaps and differences of views and opinions, one issue could be escalated into a crisis if there are no platforms available for appropriate discussion among all concerned.
The media, while informing and inspiring their audience, could also take a role in educating and facilitating the public by providing such platforms to help "bridge the gap" and "connect the dots" to create the big picture for better understanding in the society.
Realising such critical roles, Bangkok Tribune in collaboration with its partners and with the support of Konrad-Adenauer-Stiftung, Thailand Office, every month comes up with a policy forum on critical development and environmental issues under the project, Dialogue Forum.
This is to facilitate and provide a space for discussions and exchanges of dialogues and views on development and environmental issues up to the policy level both in Thailand and the Mekong region. It therefore not only bridges the gap but also connects the dots, helping forge better understanding among the parties concerned and the public at large and encourage them to make a better decision about the issues or even find common ground or seek solutions together.
PM 2.5 has increasingly become a new challenge to the country especially in the North where forest fires which usually start in mid-January pose serious impacts to people's health. The World Health Organisation (WHO) notes that PM2.5 is a fine particulate matter with a diameter of 2.5 microns or less that is classified as carcinogenic since 2013, and along with other fine dust, they are capable of penetrating deep into the lungs, causing cardiovascular and respiratory impacts and also affecting other organs.
According to the Pollution Control Department (PCD), during the beginning of the season, between Jan 1 to Feb 15, nearly 19,000 (18,988) hotspots had occurred in the region, or a 118% increase compared to last year's record of 8,698 already. The PM2.5 air pollution reached its peak in March, when its 24-hour concentration level rose over 500 µg/m³. The country's safety limit stands at 50 µg/m³ and the WHO's is recommended at 15 µg/m³.
By the end of March, over two million people since Jan 1 had had their health affected by the haze, with symptoms ranging from mild to severe effects, according to the ministry. The most notable symptoms were involved with respiratory systems, but long-term exposure could also cause chronic health problems including lung cancer, the ministry said.
At the end of the fire season, the PCD noted that the average 24-hour concentration level of PM2.5 in the North was at 63 µg/m³ or a 110% increase from last year's 30 µg/m³. The number of days with PM2.5 beyond the safe limit stood at 112 days, or a 60% increase from last year's 70 days, and the hotspots recorded for the whole season stood at 108,984, or a 356% increase from last year's 23,877.
While causes or motivations of these forest fires are varied, officials concerned have pointed out that almost all of them are human-driven, relating closely to the conventional utilisation of forests and hilly farmland by the locals to sustain their farm-based livelihoods; ranging from farmland expansion, clearing of farm residues in the fields, grazing, wildlife hunting, and collecting of forest products_all are typical to seasonal fire burning elsewhere in Southeast Asia.
The PCD chief, Dr. Pinsak Suraswadi noted that the problem was not just about PM2.5 or forest fires here. It's actually about the unsustainable use of natural resources here and elsewhere. It's a social and economic problem that occurs almost everywhere now and will continue on and on if we cannot address its causes or drivers clearly.
The challenge now is whether Thailand has learned this hard lesson and managed to address the true causes as well as coming up with new measures and policies to address them proportionately.
The Dialogue Forum would cordially like to invite you to take this opportunity to explore this challenge together at Dialogue Forum 4 l Year 4: The Lessons Learned from PM2.5 and Right to Clean Air (in Thai) on October 26, 2023, 10 am-12.30 pm at SEA-Junction, BACC's building (4th Floor).
Objectives
To produce critical and constructive content and policy recommendation that is of the public interest in order to raise public awareness and boost public knowledge and understanding as well as inspiration_all to mobilise desirable "social forces" that can help address issues of importance in the society and sustain a free and fair society (Inform & Inspire)
To create a space and body of in-depth knowledge as well as an innovative media platform (Dialogue Forum) that is independent and in-depth for the public (Indie & In-depth)
To empower the public to be able to keep up with developments as well as repercussions in the society, and level up meaningful conversations and discussions for better understanding among the public here and abroad (Empowering)
To promote public participation in problem-solving and decision-making processes (Participatory & Inclusive)
To promote the development of innovative and constructive media so that it can remain open and accessible to all (Open & Accessible)
Organised by
Bangkok Tribune Online News Agency
Decode. plus, Thai PBS
The Thai Society of Environmental Journalists (Thai SEJ)
SEA-Junction
Northern Breathe Council
Supported by
Konrad Adenauer Stiftung, Thailand Office
Contact
Piyaporn Wong l Bangkok Tribune coordinator: 089 920 8027/ [email protected]/ FB Messenger: Bangkok Tribune News.
**Please confirm in advance for a seat at the forum. Due to Covid-19, please comply with the relevant Covid-19 prevention and protection protocol. Mask-wearing and hygienic hand cleaning are encouraged throughout the event.
***You can also watch the event live via FB Live@ FB Page: Decode. plus, Thai SEJ (ชมรมนักข่าวสิ่งแวดล้อม), SEA-Junction, Wevoสื่ออาสา, and Bangkok Tribune News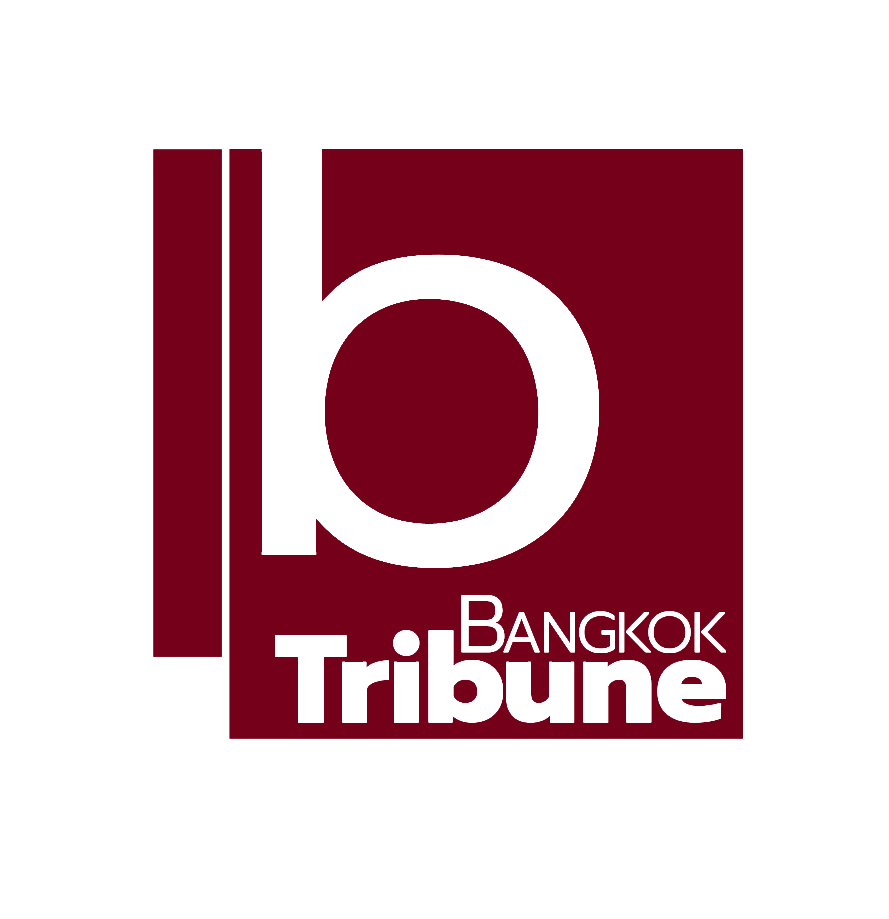 Indie • in-depth online news agency
to "bridge the gap" and "connect the dots" with critical and constructive minds on development and environmental policies in Thailand and the Mekong region; to deliver meaningful messages and create the big picture critical to public understanding and decision-making, thus truly being the public's critical voice