The new global climate pact to address the urgency of climate change and its impacts, Glasgow Climate Pact, has been introduced following the final hours of COP26, which were extended from Friday and ran until Saturday night, with a hectic atmosphere and emotional break-down
COP26, seen as a make-or-break meeting for addressing climate change in this critical decade, has reached a conclusion with the new global climate pact called Glasgow Climate Pact introduced as the meeting adopted the pact late last night amid a hectic atmosphere and emotional break-down.
Following the extension of the deadline on Friday, which was missed as the climate negotiators could not reach the conclusion as scheduled, the climate negotiators and delegates of over 190 countries of the UN Climate Change Conference (UNFCCC) convened again to try to settle the deal to address the urgency of climate change together.
After the informal stocktaking session was held, they resumed the last session of the Closing Plenary with the second version of the draft decision text, which contained some changes made to the version released on Wednesday, particularly on coal and fossil fuel subsidies phase-out. It added such words like "unabated" coal power and "insufficient" fossil fuel subsidies, the point that climate campaigners criticized as being weakened.
But shortly before the meeting proceeded to make a decision on the draft decision text proposed by the President, a tense and informal negotiation still prevailed among representatives of major countries including the US's climate envoy Jon Kerry, India's climate minister Bhupender Yadav, and COP26 President Alok Sharma, and others.
This chaotic scene was later removed from the UNFCCC's record.
I The so-called last-minute negotiation took place shortly before the Closing Plenary was opened. Credit: UNFCCC
India and China then officially proposed to rephrase the word "phase-out" to "phase-down" of coal power, the proposal which was seen as further watering the text down, but forcibly made its way to the latest version of the pact despite strong rebukes from other countries and blocs that support an end of coal.
Mr. Yadav asked how developing countries could promise to "phase out" coal and fossil fuel subsidies when they "have still to deal with their development agendas and poverty eradication".
Swiss environment minister Simonetta Sommaruga, however, viewed otherwise. She raised her point and expressed "profound disappointment" on the text and the language that had been agreed on on coal and fossil fuels subsidies, but further watered down in what she called the last-minute change.
"This will not bring us closer to 1.5C, but make it more difficult to reach it," she said, also rebuking the process of lacking transparency and inclusion. Her statements were backed by some other countries, including Fiji, which questioned how the coal and fossil fuel "phase-down" could be measured.
COP26 President Sharma proposed an apology to the delegates on how the process had been unfolded, saying he was "deeply sorry".
"I also understand the disappointment. But I think as you have noticed, it's also vital that we protect the package," said Mr. Sharma, then stopping short, apparently breaking down and trying to fight back tears amid long applause from the delegates to give him support.
He then called for the adoption of the text as revised as such before the session went into other details, which lasted for over four hours.
Mr. Sharma later held the press conference, where he recalled the moment, saying it's heartbreaking as he had visited countries around the world and witnessed communities on the frontline of climate change himself.
Despite some disappointment, he said the world now has at least got the deal over the line and the 1.5C has been kept alive, although this is "a fragile win".
"We have kept 1.5C alive and this is an overarching objective that set off the journey two years ago, but the pulse of 1.5 is weak," said Mr. Sharma. "I do believe that it is a historic agreement, but what will be judged on is not the fact that countries have signed up, but it will be judged on whether they meet and deliver on the commitments."
In the same mitigation part in the decision, the countries reaffirmed the Paris Agreement's goal to keep the temperature below 2C and limit it to 1.5C, and recognized that climate change impacts at 1.5C will be much lower.
They resolved to pursue efforts to keep the temperature rise in the limit as such, recognising that this requires "rapid, deep, and sustained" reductions in GHG emissions by 45 per cent by 2030 relative to the 2010 level and to net-zero around mid-century.
"Accelerated" action in this critical decade is thus required, and it should be in reflection of common but differentiated responsibilities and respective capabilities "in the light of different national circumstances", and in the context of sustainable development and efforts to eradicate poverty, the countries further recognised.
The countries also noted with serious concern that the collective pledge on GHG emissions reduction under the nationally determined contributions (NDCs) by 2030 is estimated to be surplus, or 13.7 per cent above the 2010 level, being in contrast to the minus 45% target.
So, they stressed the urgent need to increase efforts to collectively reduce emissions through "accelerated" action, and a new work programme to urgently scale up mitigation ambition and implementation in this critical decade was therefore decided.
The meeting has also managed to call on the countries to report their progress annually, and next year's meeting would be held in Egypt. They are also asked to provide strengthened mitigation efforts and tighter deadlines for updating their plans to reduce emissions.
On the front of climate finance, the new text emphasizes the need to mobilize climate finance "from all sources to reach the level needed to achieve the goals of the Paris Agreement, including significantly increasing support for developing country members, beyond $100 billion per year".
On the front of loss and damage, several developing countries facing strong climate change impacts had been calling throughout the meeting for more concrete contribution and system to support the work, but also met with disappointment following the weak and vague text.
"It is (an) incremental step forward but not in line with the progress needed. It will be too late for the Maldives. This deal does not bring hope to our hearts," said the Maldives' top negotiator bitterly.
I COP26 in its final hours in Glasgow. Credit: UNFCCC
The reactions
Major civil groups and organisations including Climate Action Network International issued their press releases, saying COP26 was supposed to be "a crisis COP", a lifeline for the millions of people living in a permanent state of crisis-losing their lives, livelihoods and homes as a result of climate impacts caused by rich polluting countries and corporations.
The failure by rich countries like the US, the EU and the UK to support a funding facility for loss and damage is "a betrayal" to the millions of people suffering from the climate crisis in developing countries.
"We are now in the era of climate impacts. Incremental progress is not good enough. What we need are concrete commitments to fight the climate emergency. This includes a rapid phase-out of all fossil fuels through a just energy transition and revisions of national climate targets in line with the 1.5C goal," said CAN International.
Greenpeace International's Executive Director, Jennifer Morgan, said COP26 saw progress on adaptation with the developed countries finally beginning to respond to the calls of developing countries for funding and resources to cope with rising temperatures.
"There was a recognition that vulnerable countries are suffering real loss and damage from the climate crisis now, but what was promised was nothing close to what's needed on the ground. This issue must be at the top of the agenda for developed countries as the COP goes to Egypt next year," said Ms. Morgan.
She also said of the deal, saying it is meek and weak, and the 1.5C goal is only just alive. While the deal recognises the need for deep emissions cuts this decade, those commitments have been punted to next year, she said.
"Young people who've come of age in the climate crisis won't tolerate many more outcomes like this. Why should they when they're fighting for their futures? Glasgow was meant to deliver on firmly closing the gap to 1.5C and that didn't happen, but in 2022 nations will now have to come back with stronger targets," said Ms. Morgan, adding a positive outlook on the front of emissions that a signal has been sent that the era of coal is ending and that matters.
As reported by the BBC, UK Prime Minister Boris Johnson said he hoped the world would "look back on COP26 in Glasgow as the beginning of the end of climate change".
"There is still a huge amount more to do in the coming years. But today's agreement is a big step forward and, critically, we have the first-ever international agreement to phase down coal and a roadmap to limit global warming to 1.5 degrees," he said.
UN chief António Guterres said in his video statement as reported by UN News; "It is an important step but is not enough."
The world must accelerate climate action to keep alive the goal of limiting global temperature rise to 1.5 degrees, and it is time to go "into emergency mode", ending fossil fuel subsidies, phasing out coal, putting a price on carbon, protecting vulnerable communities, and delivering the $100 billion climate finance commitment, he said.
"We did not achieve these goals at this conference. But we have some building blocks for progress," said Mr. Guterres.
The UN chief also sent his message to civil groups, including young people, indigenous communities, and others, saying; "I know you are disappointed. But the path of progress is not always a straight line. Sometimes there are detours. Sometimes there are ditches. But I know we can get there. We are in the fight of our lives, and this fight must be won. Never give up. Never retreat. Keep pushing forward."
The world's renowned climate activist, Greta Thunberg, meanwhile, posted on her FB Page shortly after COP26 was over, saying "Here's a brief summary: Blah, blah, blah."
Ms. Thunberg said the real work continues outside the halls, and climate campaigners like her will never give up. Unless the world achieves immediate, drastic, unprecedented, annual emission cuts at the source then that means people are failing when it comes to this climate crisis.
"Small steps in the right direction", "making some progress", or "winning slowly" equals losing, she said.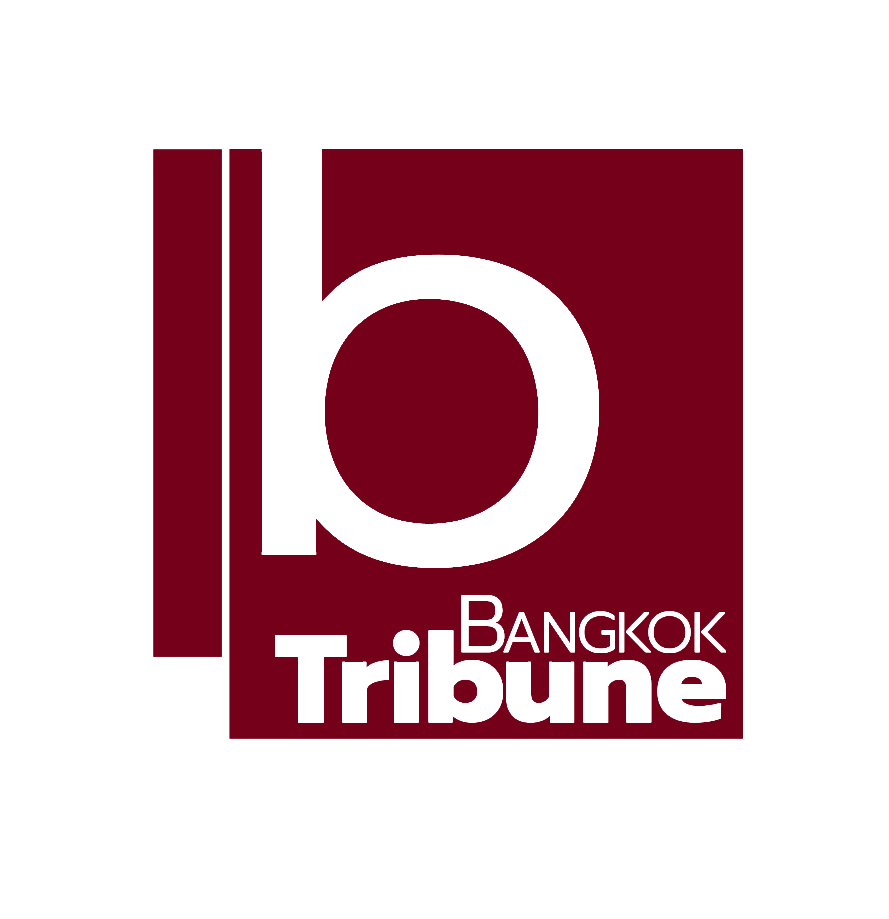 Indie • in-depth online news agency
to "bridge the gap" and "connect the dots" with critical and constructive minds on development and environmental policies in Thailand and the Mekong region; to deliver meaningful messages and create the big picture critical to public understanding and decision-making, thus truly being the public's critical voice