A freelance VDO documentray maker had a chance to witness and document the moment when the mighty Mekong droped significantly and turned into the crystal clear state late last year amid speculation that some factors had roles to play in this phenomenon, including the operation of the dams upstream, part of the new initiative "The Mekong is Blue and Dried: Visual Storytelling of the Mekong River's Environmental Degradation" by SEA Junction and its partner, the Samdhana Institute
"In November 2019, my colleague Decha Kambaomuang and I had an opportunity to make a VDO documentary for Thai PBS. We traveled by car from Udon Thani to Nong Bua Lamphu on a mountainous road before we reached Nong Kai and then Loei where the road is along the Mekong riverside.
Normally in November the Mekong River rises and water is high. But the year was not the case as the water level had decreased far more than I had ever seen before. On the other side of the river in Laos I could see that sand dunes and rapids had emerged.
I talked to a villager who gardened on the Mekong River bank. He told me that the water level was so low that cultivation had been affected. The villagers cannot fetch the water nearby the river bank as normal and so they had to spend time and money to pump the water from deeper in the Mekong with the result that there is less water for the planted vegetables.
There were also abnormal water fluctuations during July-November 2019 that affected the villagers. I met with 'uncle' Trium Kaewkun who is a fisherman in Pak Chom District, Loie Province.
He told me that: "I have to come everyday. If I don't come, my fishing gears can get lost. This because I don't know when the upstream dams release water from the reservoirs. Already I experienced that my fishing gears and boat were gone with the water released from the dams. If I knew when the water would come, I could be prepared. But most of the time I cannot save my stuffs. A fishing net with 60 cm width is 2,400 TBH (about 80 USD) baht and a rope is 3,000 TBH (about 100 USD). I don't even know if it worth to catch fish because when the water comes it is fast. Before you know everything is gone."
The changes in the Mekong River such as drought and unseasonal water fluctuations cause suffering to the villagers who depend on the natural resources and the ecosystems provided by the river. I want the general public to understand the importance of the Mekong River as a source of food and livelihoods for millions of people along its traversing and the need to protect and preserve its biodiversity before is too late."
See further: http://seajunction.org/the-mekong-is-blue-and-dried-visual-storytelling-of-the-mekong-rivers-environmental-degradation-open-call-for-photo-art-essays/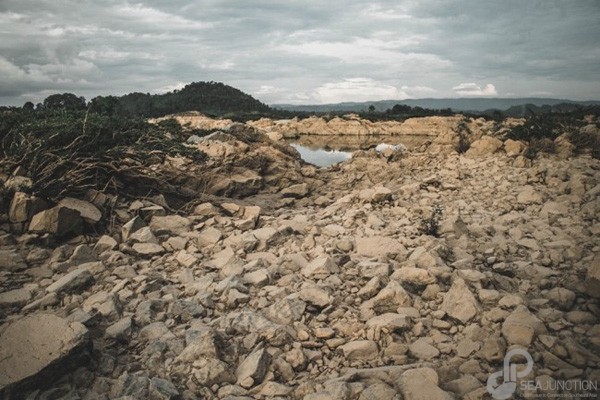 In the middle of the Mekong water course. A now-dried scenery point called Pan Khod Saen Krai, Sang Kom District, Nong Kai Province. Credit: Mingkhawan Thuemor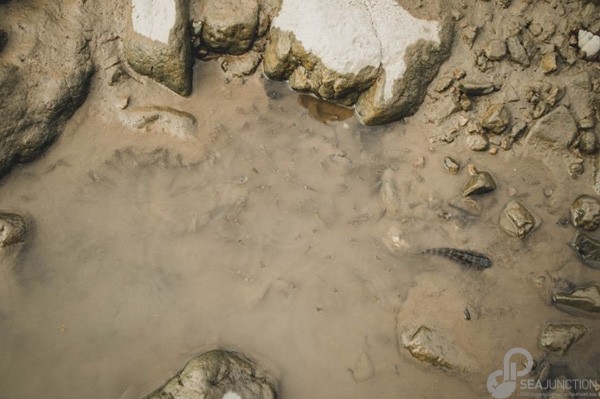 Some fries got stuck in the murky rock hole after the Mekong waters decreased as never before in Sang Kom District, Nong Kai Province. Credit: Mingkhawan Thuemor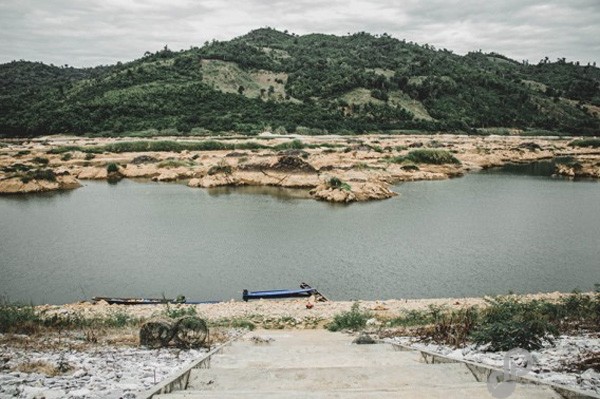 Don Mong Sao sand bar, Pak Chom District, Loie Province. Credit: Mingkhawan Thuemor
Uncle Trium Kaewkun, a fisherman in the Mekong River, Pak Chom District, Loie Province. Credit: Mingkhawan Thuemor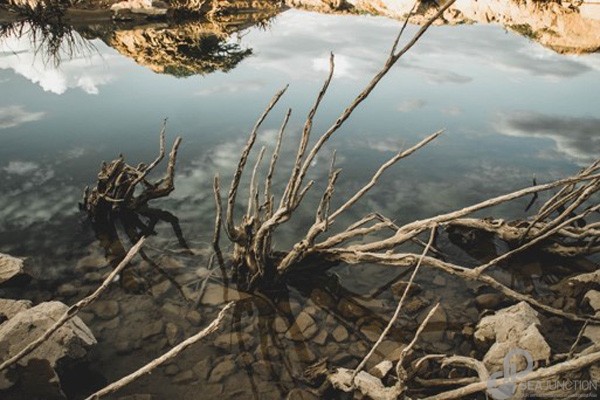 The Krai Tree (Homonoia Riparia) is a nursery place for fries. The tree is standing dead as the Mekong water level is too low, Sang Kom District, Nong Kai Province. Credit: Mingkhawan Thuemor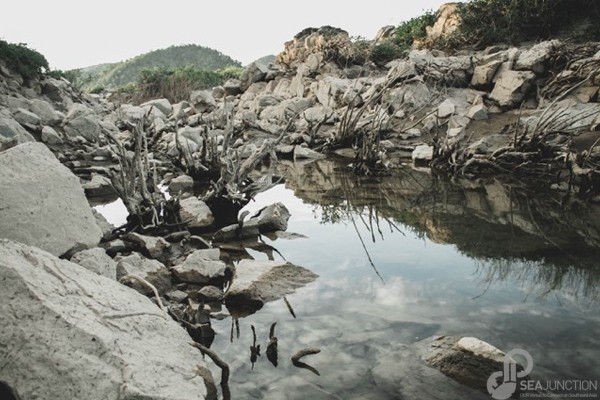 Dead branches of Krai Tree (Homonoia riparia) in Sang Kom District, Nong Kai Province. Credit: Mingkhawan Thuemor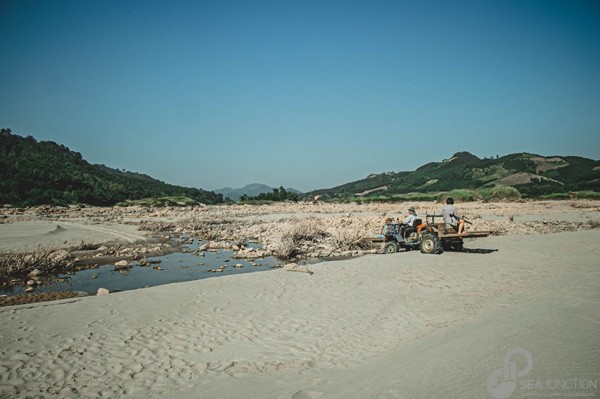 The Kaeng Chan rapids area is so dry that even the Kubota engine improvised car can ride there, Had Kam PiSub-district, Pak Chom District, Loei Province. Credit: Mingkhawan Thuemor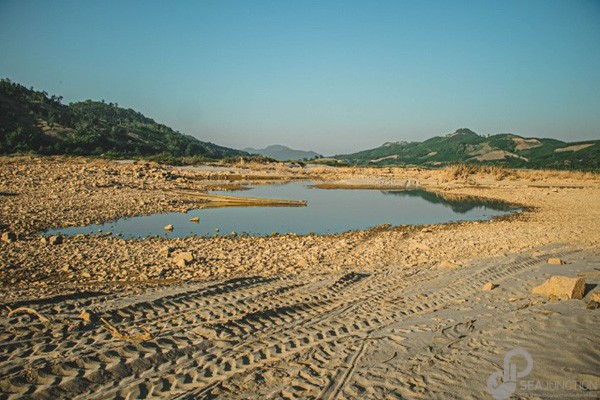 Kaeng Chan rapids area is drying up at Had Kam PiSub-district, Pak Chom District, Loei Province. Credit: Mingkhawan Thuemor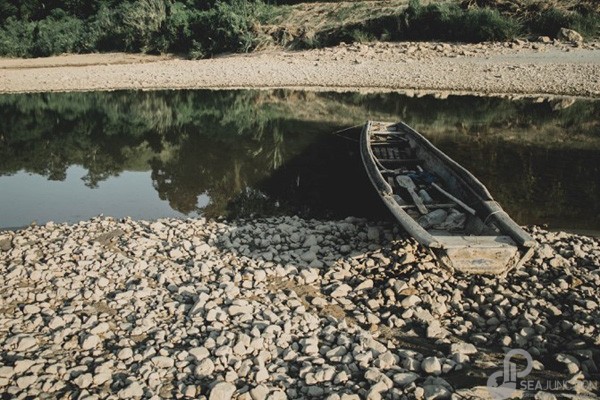 An old boat left in the dried Kaeng Chan rapids area at Had Kam Pi Sub-district, Pak Chom District, Loei Province. Credit: Mingkhawan Thuemor