Extreme weather and climate change impacts are increasing in the region, with droughts and floods bouncing back and forth as witnessed last year, whereas more climate-related displacement is anticipating
Extreme weather and climate change impacts are increasing in Asia, which ricocheted between droughts and floods in 2022, ruining lives and destroying livelihoods, according to the WMO State of the Climate in Asia 2022 report.
Asia, the continent with the largest land mass extending to the Arctic, is warming faster than the global average. The warming trend in Asia during the past 30 years or so (1991–2022) was almost double the warming trend in the 30-year period between 1961–1990, the report noted.
Up to 81 weather, climate and water-related disasters occurred in Asia in 2022 alone, of which over 83% were flood and storm events. More than 5,000 people lost their lives, more than 50 million people were directly affected and there were more than US$ 36 billion in economic damages, according to the report. In addition, a large part of arid Asia experienced severe dust storms, which particularly affected people's lives in western Asia.
"In 2022, many areas in Asia experienced drier-than-normal conditions and drought. China, in particular, suffered prolonged drought conditions, which affected water availability and the power supply. The estimated economic losses from the drought affecting many regions in China were over US$ 7.6 billion. Pakistan, by contrast, suffered disastrous flooding," said WMO Secretary-General Prof. Petteri Taalas.
The WMO Secretary-General further added that most glaciers in the High Mountain Asia region suffered from intense mass loss as a result of exceptionally warm and dry conditions in 2022. This, he said, will have major implications for future food and water security and ecosystems.
Overview of 2022 disasters in the Asia region. Credit: WMO/ ESCAP
The report, one of a series of WMO regional State of the Climate reports, was released during a meeting of the UN Economic and Social Commission for Asia and the Pacific's (ESCAP) Committee on Disaster Risk Reduction. It is accompanied by an interactive story map, with a special focus on agriculture and food security.
The expected increase in the frequency and severity of extreme events over much of Asia will impact agriculture, which is central to all climate adaptation planning.
"Impact-based forecasting, early warnings for all, and their translation into anticipatory action are examples of the transformative adaptation needed to strengthen the resilience of food systems in Asia," said Ms. Armida Salsiah Alisjahbana, Executive Secretary of ESCAP.
Meanwhile, the Food and Agriculture Organization (FAO) and the International Organization for Migration (IOM) have raised the alarm about the potential impact of El Niño on displacement trends across the Asia-Pacific region this year, as well as increasing likelihood of climate-induced displacement in general.
According to the organisations, disasters in the past decade have caused a staggering number of 225 million internal displacements in Asia and the Pacific, accounting for 78 per cent of the global total. Typhoons, floods, earthquakes, and volcanic eruptions emerged as primary drivers, leading to 22.6 million new displacements in 2022 alone, comprising nearly 70 per cent of the global disaster displacement count.
Among the sectors affected, they added, agriculture bears a substantial burden, accounting for a quarter of the overall disaster damage and loss. Particularly, the sector faces a remarkable impact of droughts, absorbing up to 83 per cent of all economic consequences caused by these events.
With climate change intensifying El Niño events in frequency and severity, the number of displaced individuals could increase, amplifying existing vulnerabilities tied to the economic crisis and residue of the pandemic, the organisations pointed out.
The two organizations have launched a new paper, "Climate-induced human mobility: How can anticipatory action play a role in Asia and the Pacific?", proposing a new model to enhance capacities to predict, prevent, and manage climate-induced displacement. This approach emphasizes proactive measures based on early warnings, offering an alternative to conventional disaster management practices.
"Both organizations recognize the necessity of proactive measures, and mounting evidence suggests that taking action before an anticipated shock occurs is not only more effective but also swifter and more dignified compared to traditional humanitarian responses. We cannot wait for El Niño-induced conditions to drive more people from their homes and livelihoods," states Catherine Jones, Anticipatory Action Lead for FAO. She emphasizes that anticipatory action links early warnings with pre-emptive measures, safeguarding communities and their assets with a particular focus on internal displacement and climate-induced human mobility.
Despite gaining prominence in the disaster risk management toolbox, the application of anticipatory action in the context of human mobility remains relatively unexplored, even though there are undeniable linkages between climate hazards, displacement, and climate-induced migration.
"To adequately address the needs of displaced populations and the communities hosting them in the era of climate change, it is crucial to establish systems capable of understanding and predicting climate hazards, anticipating disaster-induced displacement and migration, comprehending its implications for vulnerable populations, and, ultimately, supporting governments and at-risk populations in preventing future displacement and better managing the consequences of those who have already moved," asserts Bradley Mellicker, Senior Regional Emergency and Post-Crisis Specialist with IOM's Regional Office for Asia and the Pacific.
Key messages from the State of the Climate in Asia 2022 report (Source: WMO)
The mean temperature over Asia for 2022 was the second or third warmest on record and was about 0.72C above the 1991–2020 average. The mean temperature over Asia in 2022 was about 1.68C above the 1961–1990 average (WMO reference period for climate change).
The ocean. The region shows an overall surface ocean warming trend since the time series began in 1982. In the north-western Arabian Sea, the Philippine Sea and the seas east of Japan, the warming rates exceed 0.5C per decade, which is about three times faster than the global average surface ocean warming rate.
Record-breaking winds and heavy rainfall associated with Typhoon Nanmadol were observed in several stations in Japan in September. Nanmadol was associated with five reported deaths, affected over 1, 300 people, and caused estimated economic damages in excess of US$ 2 billion.
According to the International Disaster Database (EM-DAT), in 2022, 81 natural hazard events were reported in Asia; of these, over 83% were flood and storm events. These events led to over 5,000 fatalities, 90% of which were associated with flooding. Overall, natural hazard events directly impacted more than 50 million people and resulted in over US$ 36 billion in damages.
Drought affected many parts of the region, reducing water availability. The economic losses in 2022 as a result of the drought in China, for example, were estimated to exceed US$ 7.6 billion.
Severe flooding hit Pakistan, causing significant loss of life and economic damage. Pakistan received 60% of its normal total monsoon rainfall within just three weeks of the start of the monsoon season in 2022. According to the National Disaster Management Authority (NDMA), more than 33 million people, almost 14% of Pakistan's 2022 population, were affected.
Glaciers in the High Mountain Asia region have lost significant mass over the past 40 years, and the loss is accelerating. In 2022, exceptionally warm and dry conditions exacerbated the mass loss for most glaciers. Urumqi Glacier No. 1 in the eastern Tien Shan recorded the second-highest negative mass balance of -1.25 metre water equivalent since measurements began in 1959.
Economic losses in 2022 due to disasters relating to floods exceeded the average for the 2002–2021 period. The most significant losses of this type were in Pakistan (over US$ 15 billion), followed by China (over US$ 5 billion), and India (over US$ 4.2 billion). Economic losses in 2022 associated with droughts were the next largest category, causing US$ 7.6 billion in damages (mainly in China); this exceeds 2002–2021 average (US$ 2.6 billion) by nearly 200%.
Enhancing food system resilience is a high priority in Asia, as was emphasized in the Nationally Determined Contributions (NDC) of most of the parties to the Paris Agreement in WMO Members in the Regional Association II. Monitoring the past and current climate and providing forecasts on weather and climate timescales are fundamental tools underpinning effective early warning services for agriculture and food security.
Difference between the highest daily precipitation totals in 2022 and the 1991–2020 long-term mean. Blue indicates the regions with more extreme daily precipitation than the long-term mean. Brown indicates the regions with less extreme daily precipitation than the long-term mean. Credit: WMO/ GPCC, Deutscher Wetterdienst, Germany
Trends in mean surface air temperature for the six WMO regions and the global mean (℃) over four sub-periods using the six data sets. The bars indicate the trend in the mean of the data sets. The black lines indicate the range between the largest and the smallest trends in the individual data sets. Credit: WMO
Sources: WMO/ FAO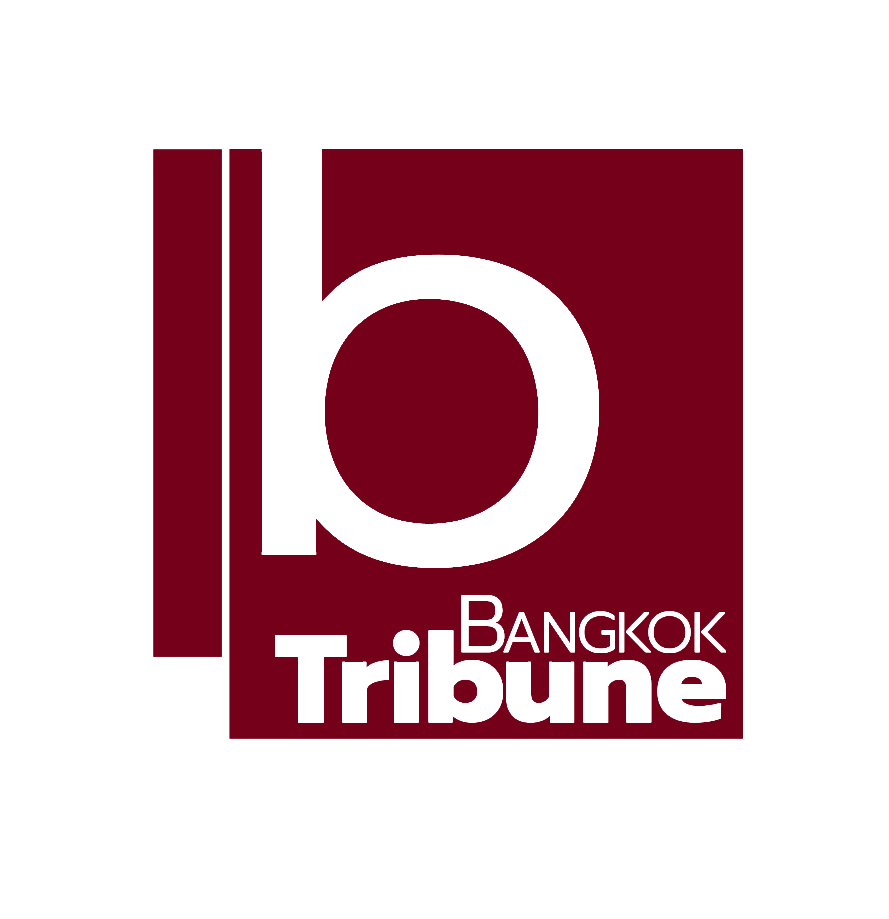 Indie • in-depth online news agency
to "bridge the gap" and "connect the dots" with critical and constructive minds on development and environmental policies in Thailand and the Mekong region; to deliver meaningful messages and create the big picture critical to public understanding and decision-making, thus truly being the public's critical voice