Wildfires erupt on a road snaking up towards the mountainous Mae Hong Song province. Wildfires are reported to occur every year due to both natural incidents and humans. Climate experts have expressed concern that the problem could intensify due to climate change. Over the past 10 years or so, there has also been a report on the critical correlation between an increase in lung cancer patients in the North, and the increase in forest fires and PM2.5 (particulate matter less than 2.5 microns in diameter) in the region, the hot spot of forest fires and PM2.5 in the country. The correlation needs to be studied closely.
Photo: Sayan Chuenudomsavad
CLIMATE (IN) ACTION?
Story: B.Tribune
Photos: Sayan Chuenudomsavad
The Photo Essay series: SDGs I The Depth of Field
JANUARY 8, 2023
At COP26 and COP27, the parties to the UN Climate Change Convention, officially known as the United Nations Framework on Climate Change Convention (UNFCCC), stepped up their efforts to cut Greenhouse Gas (GHG) emissions by almost half or so by the end of this decade, vowing to reach either carbon neutrality or net-zero emissions in the next 30 years, or 2050. Their pledges have been praised as a boon for global efforts to tackle climate change, but whether these are enough to rescue citizens around the globe from climate catastrophe is another matter.
In 2015, almost at the same time that the historic Paris Agreement was adopted to lead global climate action, the global community also reached an agreement on the UN's sustainable development goals (SDGs).
According to the UN Department of Economic and Social Affairs Sustainable Development, the UN member states expressed their commitment to protect the planet from degradation and take urgent action on climate change in the 2030 Agenda for Sustainable Development. Paragraph 14 of the Agenda describes climate change as "one of the greatest challenges of our time" while addressing concerns about its adverse impacts that can undermine the ability of all countries to achieve sustainable development.
As a result, climate action was placed as SDG 13, which aims to "take urgent action to combat climate change and its impact". Its prime targets, as lined up, focus principally on the integration of climate change measures, especially those addressed under the UN climate conventions into national policies and planning, strengthening of resilience and adaptive capacity to climate-related hazards and natural disasters, improvement of education and awareness-raising and institutional capacity on climate change mitigation, adaptation, and some others.
Thailand has successfully developed and put in place its GHG emission target, known under the Paris Agreement as the Nationally Determined Contributions (NDCs). Under this pledging system, Thailand has proposed to cut GHG emissions by up to 40% by 2030 if supported. It has also set long-term goals towards carbon neutrality by 2050 and net-zero emission by 2065. These are addressed under the Long-Term Low Greenhouse Gas Emission Development Strategy submitted to the UNFCCC Secretariat.
Thailand has also submitted its National Adaptation Plans alongside. The only question that remains is whether these efforts of Thailand as well as those of the global community are sufficient to cope with climate change, given the recent evidence of increasing extreme-weather events and impacts worldwide.
As "Noru" hit the mainland Mekong region in late last September, Assoc. Prof. Dr. Seree Supratid, the country's noted climate expert and author of the IPCC's reports, realised immediately that the phenomenon was very unusual. In fact, it was the first time that a "Super Typhoon" had ever made landfall on the mainland.
In the region, which is significantly influenced by the weather system of the Pacific, any changes to the system will therefore affect the land and its people.
According to the analysis based on the IPCC's latest climate models (CIMP6) by UNESCAP (Economic and Social Commission for Asia and the Pacific) last year, the Asia-Pacific region was already encountering the climate impacts. In the previous year, for instance, India faced five cyclonic storms — Tauktae, Yaas, Gulaab, Shaheen and Jawad — in the Bay of Bengal and the Arabian Sea. Thailand, Myanmar and the Philippines, meanwhile, saw large-scale flooding and typhoons, the UN organisation noted.
"Combined with the worldwide pandemic, these disasters are illustrative of the new normal of cascading risks: a set of disasters intersecting and overlapping, thus creating cascading risk scenarios that exacerbate multiple critical vulnerabilities," said UNESCAP, adding these are set to increase under the IPCC models.
The organisation ran down data under the IPCC models to present two prime scenarios relating to increasing in warming by 1.5 degrees Celsius and 2C for two periods in the next 20 years (2021-2040) and the next 40 years (2041-2060). Its initial analysis showed that the intensity of weather events, especially heavy precipitation, agricultural drought, surface winds (known to increase tropical cyclones in oceans and sand and dust storms on land), and hot temperature extremes, is likely to increase in the region. The maximum precipitation in the region, for example, will be above the global mean, it said.
In the Pacific, the ocean will be disproportionately impacted by surface winds, leading to more frequent and intense tropical cyclones, especially as the region gets closer to 2C, the UNESCAP predicted, citing cyclones Pam and Winston, which already fit the global pattern for cyclones of proportionately increasing to category 4 and 5 cyclones.
In South-East Asia, a wetter climate seems to be emerging under the least of the 1.5C scenario and will continue at 2C, the UNESCAP projects. The subregion would also be impacted by more frequent tropical cyclones, especially in a 2C climate scenario. In Thailand, for example, climate change has already begun to alter the pattern and intensity of rainfall, the organisation said.
The UNESCAP further projected that these climate extremes would create new ecological openings for biological hazards as well. Tropical cyclones, sand and dust storms, floods, drought, and extreme heat can themselves create outbreaks of diseases, such as malaria and dengue, along with malnutrition, heat syncope and heat strokes, and respiratory issues, it said.
To build resilience, implementing adaptation measures is imperative, the organisation suggested.
At COP26, the Glasgow Climate Pact had highlighted the significance of adaptation, particularly through setting new global targets for adaptation funding and underlining elements that echoed the adaption priorities set by the Global Commission on Adaptation_ranging from strengthening early warning systems, making water and new infrastructure resilient, improving drylands to combat drought and desertification, to protecting mangroves to reduce coastal hazards.
Dr. Seree said Thailand is highly vulnerable to the impacts of climate change and it should set adaptation as its priority. It is currently still focusing on mitigation, which has caused less than one per cent of global GHG emissions, he remarked in recent media interviews.
Community-based adaptation has long been part of the riverine communities in the Central Plains, but city planning and modern lifestyle have extensively changed it. The knowledge and local wisdom of the past cannot quite keep pace with the change. For instance, the residents in the Central Plains no longer build a stilt house to let floodwaters flow through. As their one- or two-storey houses get flooded, they have to move their belongings to higher grounds or move out of the flooded houses and live in makeshift structures, such as tents_an immediate and short-term solution amid the changing and increasingly unpredictable climate.
Photo: Sayan Chuenudomsavad
A swamp in Wat Bang Krating School in Sena district in Ayutthaya province in the aftermath of flooding last year. The floods damaged the school buildings, while its equipment was swamped in mud and fungus. Children could not come to school for months, said Kraisorn Hongviengchan, a teacher, adding the impact of the flooding lasted longer than in past years.
Photo: Sayan Chuenudomsavad
Buncha Vanichsupachai (second from left) is the owner of T Mobile garage in Tha Muang District of Kanchanaburi province. The 56-year-old and his staff make their own EV cars. They are also modifying some old cars or classic cars into electric vehicles and are well known among modified classic car owners.


Mr. Buncha insists that his locally invented or adapted EV cars are working well, with the production and maintenance cost 40-50% cheaper. Buyers can also register the vehicles with the state registration offices, he said. He said locally made EV cars should be supported by the state so that local carmakers can develop the technology and stand on their own feet rather than relying on imported cars and technology.
Photo: Sayan Chuenudomsavad
A solution could have side-effects or lead to a new problem, and that also holds true for climate mitigation and the search for renewable and clean energy if adequate thought is not given to the effort. Wind energy is among clean energy choices, but it can cause a problem if implemented without proper planning.

At Paniad Village in Lop Buri province, a wind energy generation project is being planned, but the residents there are firmly opposing it as they fear noise pollution. They also claim thatohe location is improper as it will be sited in the forest reserve from where they collect forest products, thus depriving the community's right to access resources if the project goes ahead.
Photo: Sayan Chuenudomsavad
Since being conceived in 1992 during the Earth Summit in Rio de Janeiro, Brazil, "sustainable development" has become a buzzword that has helped guide development around the world. The goals have followed a steady trajectory of increased emphasis_from the Millennium Development Goals (MDGs) in 2000 to the Sustainable Development Goals (SDGs) in 2015, strengthening the world's new development paradigm. At the heart of the SDGs addressed by the UN's 2030 Agenda for Sustainable Development are 17 key goals that call for action by all countries to end poverty and other deprivations. These must go hand-in-hand with strategies that improve health and education, reduce inequality, and spur economic growth_all while tackling climate change and working to preserve our oceans and forests, according to the UN. The only challenge is: how to translate all those goals into a strong commitment and action. To flesh out the ideas so that people can understand them easily and therefore take action, Bangkok Tribune has come up with a new project: "SDGs I The Depth of Field", using its signature style of photojournalism — storytelling through photo essays — to interpret and translate the ideas and challenges behind the goals into powerful visual stories told through the lenses of noted photographers.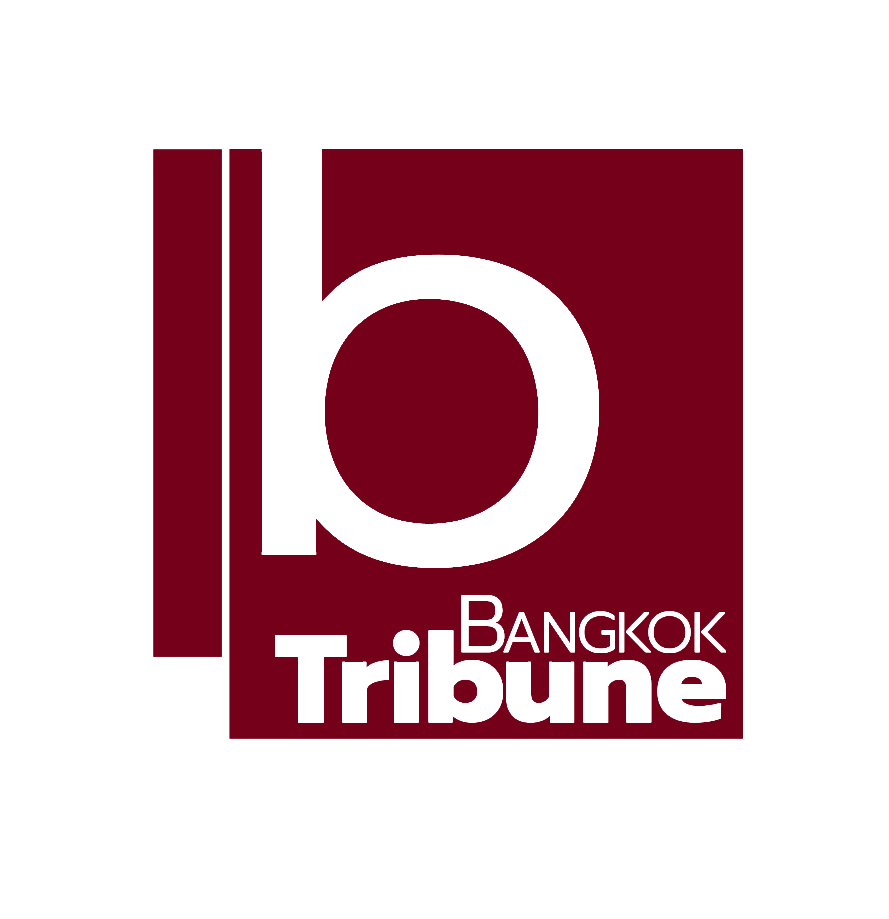 Indie • in-depth online news agency
to "bridge the gap" and "connect the dots" with critical and constructive minds on development and environmental policies in Thailand and the Mekong region; to deliver meaningful messages and create the big picture critical to public understanding and decision-making, thus truly being the public's critical voice