On his 33rd death anniversary, noted conservationists and forestry officials have shown their respects and paid tribute in remembrance of Seub Nakhasathien, the late chief of Huai Kha Khaeng Wildlife Sanctuary believed to have sacrificed himself to get the voices from the forest heard 33 years ago
In commemoration of the late chief, the conservationists and officials and his old friends and fellows flocked to Huai Kha Khaeng in Uthaithani province last night and performed various rituals at the site. As ever, they lit candles around his statue before giving alms to the monks this morning to make a merit for him. Talks and discussions were also held to update the situation of the country's conservation work among the participants.
Joining the crowd were DNP Chief Athapol Charoenshunsa, Seub Foundation's first Chairwoman Rataya Chanthien, his close aide, Theerapat Prayurasidhi, as well as the young generation of Seub Foundation's officers.
Mr. Athapol said Mr.Seub's death anniversary, which is held once a year, is a good opportunity for people to commemorate him and his contributions to society especially regarding conservation work. It's also a good opportunity for them to thank his conservation networks which grow over time to carry on his conservation legacy.
Online, those who are close or familiar with him have also shown their remembrance of him via their FB posts. The noted poet and his long-time friend Chiranan Pitpreecha posted a memorial tribute note for him that she and his friends still work for him. "We still work for Brother Seub," she wrote while posting along a song "Khon Fao Pa" (A forest guardian) to remind people of his hard work in the forest.
Famed Wildlife Photographer ML Prinyakorn VoraVan, who has extensively worked in Huai Kha Khaeng and other sanctuaries where Mr. Seub used to work, reposted his old post, recalling the times when he as a wildlife photographer had ventured into the sanctuaries where Seub used to work in an attempt to follow his footsteps.
"Nobody has gone anywhere as long as we miss him or her," noted ML Prinyakorn, suggesting that Mr. Seub is always in people's minds.
Sasin Chaloemlarp, an outgoing chairman of the foundation, said the gathering of people on Mr. Seub's death anniversary shows the strength of the country's conservation work and networks. By lighting up the candles, the darkness is dispersed and so are the challenges in the field, Mr. Sasin said.
The hopes are passed on to the next generation like the candles that were lit up and passed around and it's their time to carry on the legacy, Mr. Sasin said.
Seub Foundation will also organise events in Bangkok from September 8 to 10 to further raise public awareness over conservation issues, one of the foundation's prime missions. (See: รำลึก 33 ปี สืบ นาคะเสถียร)
Seub Nakhasathien
A noted wildlife expert and a great conservationist, Seub Nakhasathien is always remembered by Thais for his dedicated conservation work with an iconic scene of wildlife rescue at Cheow Lan dam in Surat Thani province in the South many years ago.
Born in a bureaucrat family in Prachin Buri province, Seub was a determined kid who did well with his goals. The young Seub passed an exam and got a seat at Kasetsart University's Forestry Faculty although he wished to pursue his study in architecture. He managed to graduate from the faculty and started his first career at the National Housing Authority of Thailand.
As a young forestry graduate, Seub then left it and applied for a post at the Royal Forestry Department, where he asked for an assignment to work at Khao Khiew-Khao Chomphu in Chonburi province. There, he started to develop his strong academic background with some studies on wild birds and their breeding behaviours at the Bang Phra reservoir nearby.
Seub once said during an interview; "I am more interested in doing an academic paper rather than doing a suppression work. We can hardly arrest big guys, but small people. As I have a duty to protect the forest, I prefer to do research on wildlife."
In his whole life, Seub had produced a number of academic papers concerning wildlife conservation. He conducted the studies on a number of wild animals including rare gorals. His work was published extensively in the department's journals, conservation seminar papers, as well as a number of famed magazines.
Seub intricately detailed his wild animals, from their biology to statuses, just to tell readers that "They are in a critical state."
Most of the strong evidence and background of his knowledge were a result of his direct experiences when he was in charge of the wildlife rescue mission at Chiew Lan, and of the wildlife survey in Thung Yai Naresuan to back up his opposition against a planned dam project in the forest patch, and when he was a chief at Huai Kha Khaeng.
Delving intensely into his work, Seub communicated with people while being on stage; "I would like to speak on behalf of wildlife because they cannot speak for themselves."
Seub pretty much honoured facts and research findings, and he could hardly stand fact distortion. He gave much importance to public awareness raising, and often ventured out to educate people with his lectures, self-made posters, photographs and exhibitions.
In his final period of time, eight months being in charge at Huai Kha Khaeng, Seub learned one hard fact deforestation and poaching in the sanctuary were far more complex than thought. Despite a number of arrests, hardly anything changed for the better. The illegal acts still continued, and often he found state officials or influential figures involved.
Seub tried to ask for support from other government agencies outside the sanctuary to help him suppress deforestation and poaching. He approached some "Phu Yai", or tried to talk with everyone he thought they could help, but they did not pay heed to his pleas, even the department he worked for.
Once, Seub brought the issue to a minister, but the response he received was a bitter remark; "You must work harder" In desperation, Seub tried to raise funds to support his subordinates, borrowing some from his family to support them and their work in the hope that this could help boost their plunging morale.
At this point, he came to realize the only way to protect this patch of the forest was to push it for nomination and listing as the Natural World Heritage site.
Seub worked extensively on paperwork, preparing a report to propose the site for the nomination. It just arrived a bit late. Seub had no chance to see for himself his legacy as he was gone.
In the early hours of September 1, 1990, Sueb finished his life by shooting himself in his residence in the sanctuary. In a suicide note, he wrote; "I committed a suicide, without anyone involved."
His suicide hit people's hearts. It sent a ripple out of the deep forest to the city. The news about Seub's death was in almost every newspaper and TV, and that was the time when the society started to pay attention to what he long asked for. A number of forums were organized, and a number of ideas were shared in a bid to help save Huai Kha Khaeng.
Seub was just not there to see all these.
18 days later, the Seub Nakhasathien Foundation was set up to carry on his unfinished conservation work. It was dubbed as the new era of the country's conservation work, with Seub's work and legacy he left behind being as a guidance.
"Resignation was like a self-betrayal, a betrayal to Huai Kha Khaeng, and to his subordinates. But living on could not make his dreams come true either…
"Seub never betrayed his work principles nor his integrity. Maybe, suicide was the only way left for him to fulfil his dreams," Vanchai Tantivitayapitak, a noted writer and former Editor at Sarakadee Magazine, who has written extensively on Seub's work said of Seub's dreams of a better world and better protection of his beloved forest and wildlife.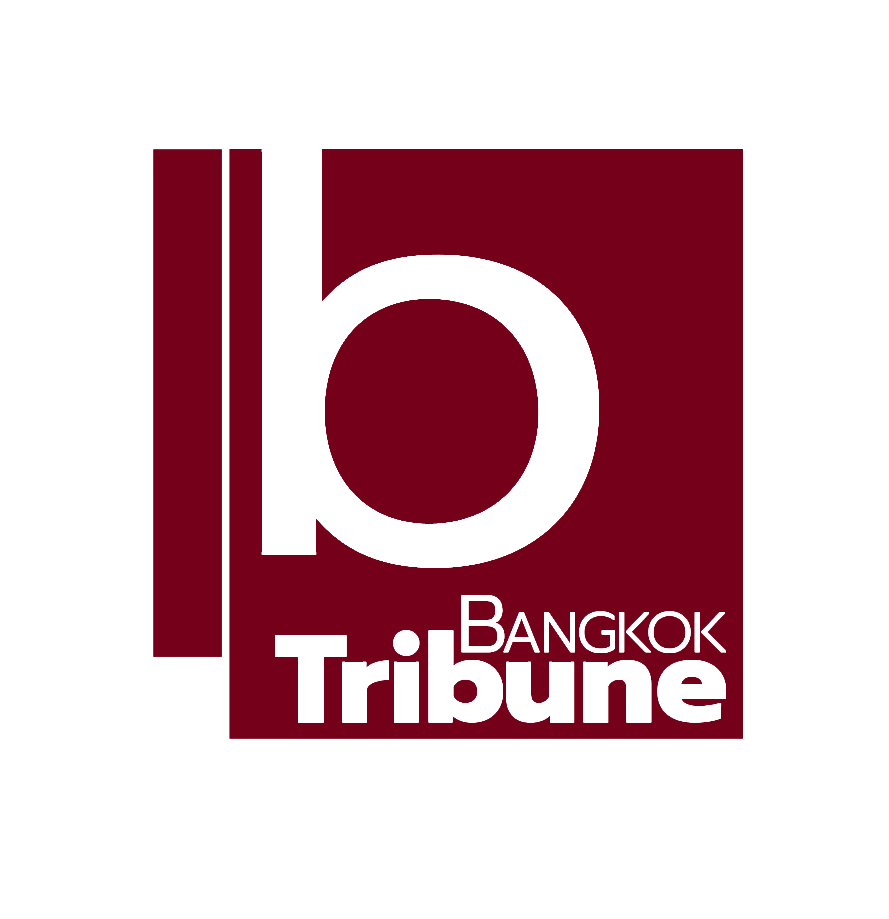 Indie • in-depth online news agency
to "bridge the gap" and "connect the dots" with critical and constructive minds on development and environmental policies in Thailand and the Mekong region; to deliver meaningful messages and create the big picture critical to public understanding and decision-making, thus truly being the public's critical voice