With the arrival of digital technology, the "power to communicate" once tightly gripped by the mass media is being decentralised, flowing into the hands of ordinary people. The media landscape has changed, so has the power to communicate, but how?
Associate Professor Pijitra Suppasawatgul calls it "a scream", and this noise has become loud online, enough to catch the ears of policy makers and prompt them to listen to it.
At the same time, this same noise has reflected how the power of communication once gripped tightly by the mass media becomes more and more decentralized, being shared to a general public during the era of "Digital Disruption".
At the recent Dialogue Forum first organised by Bangkok Tribune and its alliances, with the support of Konrad-Adenauer-Stiftung e.V. Thailand, prominent media experts and communicators and public policy advocates have discussed about the "changing landscape" of the media as well as the changing roles and changing power of communication on critical issues like public policies in Thai society.
They have found the media landscape has transformed following the force of digital disruption and the power to communicate on issues of importance like public policies has been shared to the general public, prompting a question to be raised; whether the "power to communicate" would remain powerful following such the shifts and changes.
According to Assoc. Prof. Pijitra, who heads Journalism and New Media Department at Chulalongkorn University's Faculty of Communication Arts, the public had long acquainted to the mass media, which has dominated public communication with its one-way communication approach.
But this was disrupted following the arrival of what she calls "computer" based communication industry. The new New Media industry since the beginning was sophisticated at interactive communication and information dissemination, but last but not least, it managed to access a wider audience across the globe, while allowing more of public engagement in public communication, enabling the general public to turn themselves into content producers just like the mass media.
And during the past ten years, public communication has seen the rise of social media, which has further shifted the communication power and transformed the media landscape unlike used to be.
Their popularity and growth have jumped rapidly, with popular platforms like Facebook, Youtube, as well as Twitter seeing their users leap from hundreds of millions to billions, according to the statistics by Statista andTNW in 2019.
Facebook, in particular, has extensively represented the mass media in an online world here, according to Assoc.Prof. Pijitra.
Heightened competitions by these platforms have prompted a number of media agencies being out of the business.
As reviewed by the professor, the revenue from advertisements in print media have declined sharply in recent years. Major newspapers have seen their revenues drop to minus consecutively, while the data by Neilson shows that the value of advertisements in print media last year dropped over 30% on average, compared with that during the year of 2018, or dropping from over Bt 500 million to over Bt 300 million.
At least, four major newspapers had to call it quit last year, paving the way for an online version to replace them.
"Social media at present have established themselves as a content provider or information disseminator, even taking a vast portion of the mass media in public communication arena," said Assoc. Prof. Pijitra.
The changing landscape
Digital disruption has affected not only the media structure and the way the media run the business, but also the public at large, changing the way they communicate issues of importance to their lives.
Aside from the dark sides such as digital crimes or fake news, the digital disruption does facilitate what the professor calls as "the public voices", which are now heard and help leverage the push for public policies, decentralising the communication power once gripped tightly by the mass media.
For the media expert and environmental communicator like Supinya Klangnarong and Dr. Petch Manopawitr, they agreed with the fact concerning the rise of "the public voices".
Dr. Petch, an environmentalist and environmental communicator himself as he is a co-founder of ReReef to communicate marine issues as well as other environmental issues, said digital disruption has empowered the public in public communication as they nowadays have more power to communicate with the help of the digital baed communication technology.
Compared to campaigns conducted in the past, they now are able to communicate to the public at large through social media, rather than relying only on a static press conference.
One of the most successful examples, Dr. Petch said, was the campaign against Mae Wong dam construction designated in Mae Wong National Park in Nakhon Sawan province by Seub Nakhasathien Foundation, which proved to be powerful as the foundation's ex-secretary general Sasin Chalermlarp at that time adopted social media to report the month-long local rally to draw attention from the middle class in Bangkok, triggering "a scream" loud enough against the project, which was later discarded.
"It's a good example of how the power in public communication has evolved"said Dr. Petch, citing another campaign pushed by his FB page on the sale of parrot fish (pla nok kaew), which triggered another "scream" by only one photo of the fish put on sale in retail shops.
"This gave us an opportunity to explain to the public what the fish actually was about, ecologically" said Dr. Petch.
However, what has also come along with the observation is fragmentation and scattering of the "public voices" following "too convenient" communication technology and this is easily seen in the case of environmental issues, Dr. Petch pointed.
Digital disruption can draw attention from youngsters and help expedite changes through its communication advantages, but at its convenience, it poses some setbacks, Dr. Petch further pointed.
Dr. Petch said public policy advocates and campaigners have found that digital disruption prompts the "voices" and the "messages" to become fragmented and scattered or even redundant to the point that some have become misleading.
Environmental issues, in particular, Dr. Petch noted, need details and deep understanding before being communicated to the public. As such, the "voices" and the "messages" about the environment need "professional media" to help communicate through to solutions and policy proposals.
Still, a number of professional media, in competition with the new and social media themselves, cut short the details into three or four paragraphs to gain clickbaits, causing a trouble themselves.
Supinya, a former media reform campaigner and co-founder of CoFact.org, agreed with the point, citing her own experience, in which she once joined a 99-day public movement of the Assembly of the Poor over 10 years ago to negotiate with the government and the group was able to push through the critical public agendas successfully.
Compared to that, Supinya said people's voices, although they become louder, are relatively fragmented and too much scattered these days.
What is more critical is the fact that people tend to side with what they favor of and prefer to be in their "chambers or bubbles", Supinya pointed.
"The problem with this is the fact that chances that people will exchange ideas or knowledge or help one another set or push for public agendas are literally difficult.
"This is really challenging for civil society as we are too fragmented to help one another address public agendas; from social, economic issues to the environment, to negotiate with the government," said Supinya.
The media, at the same time, are overwhelmed with fragmented and scattered information, not being able to help address or deliver the public agendas, added Supinya.
Assoc. Prof. Pijitra, meanwhile, tried to think positively, saying at the rise of digital disruption, public policy advocates and campaigners have more access to public communication as the digital gap has shrunken.
This is particularly critical, in her view, as local voices and engagement could be raised through this communication channel. However, the public may need to come up with communication strategies or arrangements and work with professional media to convey them messages up to policies, Assoc. Prof. Pijitra remarked.
The media themselves, she said, while helping amplifying the scream and the trigger point, they need to bring the issues close to the audience by going beyond dramas and delivering the essence of the story with in-depth information and constructive content, particularly that of environmental issues that need content and facts to back up. She cited the successful story concerning micro-plastics in Mackerel fish that helped raise public awareness about the plastic impacts.
Uncharted territory
Dr.Petch pointed to the fact that conventional journalism has extensively dropped, while almost all of the content online at present, or over 90% is reprinted.
The content that can catch people's attention, he cited, is generally original, being uniquely produced.
He agreed that public policy advocates and campaigners may have to empower themselves to be able to communicate more effectively with the public.
They should not stop short at screaming or promoting dramas but push the issues through to the policy level. This, he said, may need to work and cooperate with professional media in order to push their messages and agendas through, bit by bit.
The media themselves, he said, should value in-depth content as the content is still an essence of the story like the proverb said; "content is king". This, he said, particularly holds true for the environmental reporting that needs details and understanding.
Dr. Petch said digital disruption casts positive sides as digital technology helps expedite changes in policies while reaching young people.
He suggested further exploration in its potential in helping push for public policies. First of all, digital disruption enables data collection in the field or what he calls "citizen science". This will further enable people to apply accumulated information to help drive issues, and engage more in the push for public policies. Environmental literacy, he pointed, could be established alongside.
In addition, digital technology helps boost transparency in the administration or businesses as related data or information can be accessible now. The media, he suggested, should make use of this kind of data or information to help keep those in power in check.
For Supinya, besides fragmentation and scattering of public voices, issues or agendas circulated online are also complicated with differences of views, backgrounds, or generations, which sometimes prompt crashes in ideologies or oppositions.
The challenge is how to make a platform to become supportive to cooperation and learning so that public policies could be pushed through with agreed terms and compassion.
"Down to the point, the challenge is how to make every voice not be forgotten but considered," said Supinya.
Supinya said at the end it's still about the mass media's roles in helping push for public policies. More or less, they still have what she calls "power relations" that the new or social media don't have.
The media now, she said, are struggling with digital disruption, being pressured economically to survive.
"This is quite a challenge, and concerned parties need to help figure this out although we don't have quite a clear answer yet," said Supinya.
For the time being, the media must still adhere to the journalistic principle and professional practice in order to stand out of online content providers, Supinya said.
Supinya said it's a dilemma for the Thai media in forcing themselves to compete with online content providers. As they lower their journalistic standard of practice to gain clickbaits, they devalue themselves and readers see no point to support such the lowered standard media, she pointed.
New business models should be explored while the audience or readers should step in to support them, she remarked.
Supinya also viewed a positive side of decentralization of communication power prompted by digital technology. She said it's good to see a number of new online media agencies or websites operated as they can be people's alternative choices in receiving news or information.
These media, she pointed, can help echo people's voices if they become powerful enough.
For Assoc. Prof. Pijitra who has reviewed comprehensively the changes and shifts in the media landscape and communication power during this era of digital disruption, she viewed that it's likely that people will see more of two-way communication as well as "collective forces" in public communication contributed by public members and the media following the digital disruption.
Before jumping to discuss whether the media (online and off-line), are still powerful in conveying the messages or how they can help push public policies in the era of digital disruption, what may be of need first is a review on their chances of survival, the professor remarked.
Digital disruption, the professor said, has severely disrupted the media's business models and many of them can hardly adjust to it.
She said it may be necessary to discuss about their survival first and think of the media from a business aspect, being as a business unit that needs to survive economically too.
The professor agreed that new models to run the media in Thailand need to be explored and the way to raise revenues to support their work need not to be the same, like collecting membership fees. Funding or partnering, she said, could be good approaches to support the media in the future.
New York Times or Washington Post, she exemplified, have shifted to data journalism and they are supported by a mass number of readers worldwide.
"The way to survive in this era of digital disruption of the Thai media is they must adjust themselves. The challenge is to find the new models to survive while maintaining a good quality of work," said Assoc. Prof. Pijitra.
Watch a full video at Dialogue Forum 1: Digital Disruption and a Push for Sound Public Policies Part I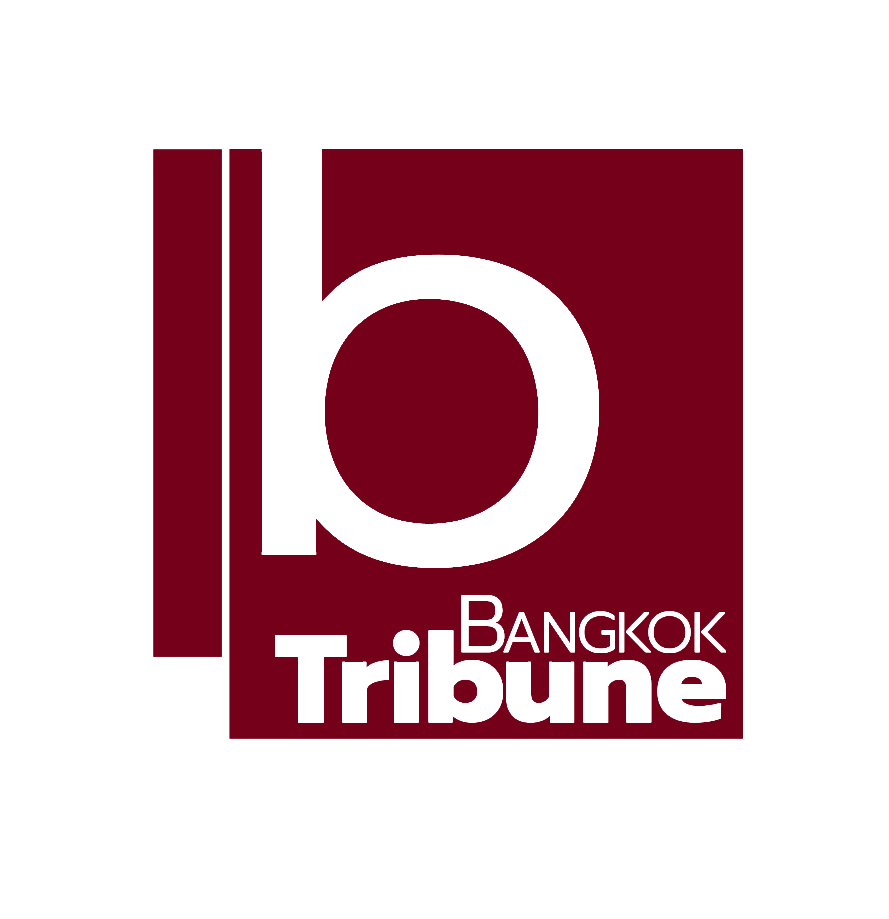 Indie • in-depth online news agency
to "bridge the gap" and "connect the dots" with critical and constructive minds on development and environmental policies in Thailand and the Mekong region; to deliver meaningful messages and create the big picture critical to public understanding and decision-making, thus truly being the public's critical voice