The fresh discharge against former Kaeng Krachan National Park chief, Chaiwat Limlikhit-aksorn, who had led a high-profile relocation against some Bangkloi Karens in the park 10 years ago, has drawn unprecedentedly huge public support, which has flooded social media since Saturday, while the Environment Ministry has tried to explain its decision to take a harsh disciplinary action, only second to the sacking, against him
After a month of speculation, the civil service discharge has finally been delivered to Mr. Chaiwat, who had led a high-profile relocation against some Karens in the park 10 years ago by enforcing Section 22 of the National Parks Act that gives park officials authority through an administrative order to remove properties found encroaching upon forestland in order to protect it, thus being supposed to be safe from legal repercussions.
The ministry's move has raised concerns among park officials that this would set a precedent that discourages their morale as it is seen as being too harsh.
The news broke on Friday with scant information provided, but it immediately sparked an unprecedented campaign to save him, which then went viral on social media, prompting the Natural Resources and Environment Ministry (Monre) to step out to clarify the facts.
According to Monre's Permanent Secretary Jatuporn Buruspat, the ministry's civil service panel, which supervises disciplines of civil servants under the ministry, the panel has had to take a disciplinary action against Mr. Chaiwat following what said in the law.
Under the law, malfeasant complaints against civil servants with ranks under C 8 or equal would be taken care of by the Public Sector Anti-Corruption Commission (PACC), which would then send its decisions back to the head offices for disciplinary action against accused officials as decided. The PACC would also indict him in a criminal lawsuit separately.
Mr. Jatuporn said the PACC has forwarded its decision to the ministry to either sack or discharge Mr. Chaiwat with an offence concerning malfeasance in duty under Section 157 of the Criminal Code, the harshest disciplinary actions against civil servants in service.
Mr. Jatuporn said the ministry would then have the period of time only 30 days to take action upon the PACC's decision, or breaching the law itself if it failed to do so. So, the panel convened on Friday to make the decision.
Because Mr.Chaiwat was considered as one of the ministry's highly efficient officials for his merit and service in conservation work, the ministry opted for discharging him, rather than sacking him, Mr. Jatuporn said. He also added that Mr. Chaiwat would still be subject to his post-retirement pension. He is now a director of the Protected Areas Region 9 Office, and has three years left in service.
"This means that we too have lost our dedicated and efficient official. I would like us to take his case as our lesson when serving the public. You must be patient when dealing with problems, as well as knowing well in your field and acting well in accordance to the law so that we will not lose such an efficient resource again," said Mr. Jatuporn.
According to Mr. Jatuporn, the PACC based its decision on a police report, which was forwarded to it for further procedures. The report concerned Mr. Chaiwat's order to demolish and burn some Bangkloi Karens' properties, including that of aged Ko-I Meemi, who had filed a police complaint against him. The case was also brought to the Administrative Court, which was finalized by its top court that Mr. Chaiwat and his subordinates were "guilty", Mr. Jatuporn said.
Mr. Jatuporn remarked that if Mr. Chaiwat views that the panel's resolution is unfair to him, he can make an appeal against it.
Bangkloi Saga
Assuming a post as a park chief at Kaeng Krachan National Park in late 2008, Mr. Chaiwat came up with the so-called Tenasserim Operation after he had inspected the park area and learned about forestland encroachment along the border separating Thailand and Myanmar in the West.
According to the top administrative court's deliberations and ruling in 2018, it was noted that from April 2010 onwards, the park authorities undertook field surveys, at least three times during the year, travelling by foot over rough terrains to encroached plots of land, where they found some wrongdoings including forest clearing, big tree cutting, wildlife poaching, and marijuana growing.
Along with community leaders from the resettlement villages of Bangkloi Lang (Lower Bangkloi) and Pong Luek, the park authorities had negotiated with the encroachers, whom they claimed to be of "a minority group", to pack their belongings and leave before action was taken.
These were considered by the authorities and Mr. Chaiwat as part of the enforcement of Section 22 under the National Parks Act, which gives them authority through an administrative order to remove properties found encroaching upon forestland in order to protect it.
During the fourth Tenasserim Operation in early May 2011, the park then joined force with military officers and some others from other agencies, travelling by foot and by helicopter to the marked locations to demolish the properties standing in the encroached plots of land.
They reasoned that this was to prevent re-occupation, accidental fires, and diseases. After all, these were just temporary makeshift structures, they claimed.
But it turned out that among 98 properties demolished and burnt down, some were claimed to belong to Ko-I and the other five plaintiffs in Bangkloi Bon (Upper Bangkloi) and further Jai Pandin, which were located in the deep forest of the park and near the border.
In May 2012, Ko-I and the other five plaintiffs decided to file a separate complaint to the Administrative Court with the help of human rights lawyers and advocates outside, accusing the park authorities including Mr. Chaiwat of having used excessive authority without advance notice, thus violating their rights.
The plaintiffs called for restitution worth Bt 9.53 million in total from the Department of National Parks, Wildlife and Plant Conservation, and the Ministry of Natural Resources and Environment, Mr. Chaiwat's supervisors.
They also called on the court to allow them to resettle in Bangkloi Bon and Jai Pandin, claimed to be their old communities.
"The demolition and burnings on properties of the six plaintiffs are unlawful as it was an administrative act out of proportion. This resulted in the six losing their homes, food, and clothes, thus a violation against their rights and community rights," claimed the six plaintiffs' complaint submitted to the first court.
Following court deliberations and examinations of the case, which were finalized in the Supreme Administrative Court, it has revealed that Ko-I and the five plaintiffs were indigenous Karens, who once lived in Bangkloi Bon (Upper Bangkloi) and Jai Pandin villages deep in the jungle of Kaeng Krachan.
The forestland was declared as a forest reserve in 1965 and in 1981 it was incorporated into Kaeng Krachan National Park. In 1996, these Karen people from the two villages had been relocated to Bangkloi Lang (Lower Bangkloi) and Pong Luek, but they felt they could not continue their living there because it was not in harmony with their way of life (under which rotational farming is said to be a key part).
Some had decided to return to their old communities and continued utilising the land up there, the Supreme Court found. However, they had no land rights or permit documents to show their lawful occupation of the land. So, the court stated that their occupation of the land violated the National Parks Act's Section 16, which concerns prohibition against forest clearance and encroachment.
To discover such an instance of forestland occupation, park authorities have authority under Section 22 to enforce the law, but this must be done within the law, especially if it is likely to affect people's rights, the court noted. Section 22, after all, is actually accompanied by procedures that require the accused to be informed officially and in writing and belongings to be removed properly before action is taken against them, it pointed.
The court said the authorities had enforced Section 22 but did not inform the six officially and in writing, although terms were claimed to be made with "encroachers" before the operation, while removal of belongings were claimed to be made almost impossible due to difficult locations.
The court stated that although the authorities' action had met the intention of the law, the law still did not allow them to use their judgement and discretion.
The park authorities' action, the court said, amounted to an excessive exercise of power. They failed to follow proper procedures as required and the 2010 Cabinet resolution on the part, which requires cessation of actions against Karens and provision of protection, the court stated.
Their action had seriously affected the plaintiffs' rights to make a living and possession of properties and such, the court said.
The Supreme Court thus ruled that the action by the park authorities was "unlawful" and caused damage, thus violating the six plaintiffs and hence must be subject to liability, which was worth around Bt 43,000-51,000 each. No malfeasance instance was addressed at the two courts, however.
At the same time, the court also ruled against an appeal of the Karens to return to their old communities, saying it could not issue an order to enforce the six to return to their old communities and live there as appealed.
This was because it had already ruled that the six had no rights to live in the plots of land there as they were located in Kaeng Krachan National Park, and the six had no land rights or permit documents to prove their occupational land rights on the land, the court stated. (Read full story: Bangkloi Saga)
Save Chaiwat campaign
Viewing that the fresh discharge order is unfair to Mr. Chaiwat, an unprecedented campaign to save him has been launched online, led by long-time popular "song for life" singer, Add Carabao, or Yuenyong Ophakul.
Mr. Yuenyong posted on his FB page, inviting the public members to join him in saving Mr. Chaiwat. He said he would set up Save Chaiwat group for people to join him in the campaign, which then went viral, and has flooded social media since Saturday.
"Finally, the good deed has succumbed to the evil, so who would protect the forest for us? … Mr. Chaiwat has done a lot for us, so it's time to repay his service," said Mr. Yuenyong or Add Carabao in one of his posts.
Mr. Yuenyong said he would like to let the public know that Mr. Chaiwat, whom he has known for years, has dedicated to his work, protecting the forests from illegal acts committed by influential figures, a task which is never easy due to their political or social connections at play, and which often backfires against Mr. Chaiwat instead.
In contrast to his dedication, Mr. Chaiwat was rewarded with the discharge, Mr. Yuenyong pointed, asking whether this is fair to him.
"I can't accept this because I love the forest, wildlife, and fairness. That's the reason why I have stepped out to save him," said Mr. Yuengyong, who also told E-Jan news FB page in an exclusive interview that Mr. Chaiwat is a model for other officials in protecting the forest.
Following his posts and news reports, the campaign, Save Chaiwat, then went viral as a number of public figures, including senior forest officials themselves had stepped out too to show their support to Mr. Chaiwat. They posted their favorite photos of him along with a hastag, #SaveChaiwat on their Facebook accounts.
The campaign at the same time has drawn flak from people who criticize his apparent iron-fist work style.
Fearless Chaiwat
Possessing a straightforward and uncompromising character, Mr. Chaiwat often finds himself landing in a number of critical situations, both for bad and for good, especially during his term at Kaeng Krachan, the country's largest national park with nearly three million rai reserved under state protection.
Born in Petchaburi, a province dubbed as the town of "real men", (Petchaburi was once a hitman town with several hitmen camps flourishing before being suppressed by authorities), Mr. Chaiwat is known among friends and acquaintances as a fearless and confrontational person. He is also said to have a good connection with senior politicians in the province, being adopted as part of one well-known family there.
Graduating from Kasetsart University's Forestry Faculty with a Master's Degree in forest management, Mr. Chaiwat was first tasked to take care of a few forest parks in the province before assuming the chief post at Kaeng Krachan in late 2008.
The park is known as one of the most challenging protected areas in the country due to its size and its location, which is next to Myanmar. As a result, a number of illegal acts, ranging from poaching to illegal entry, are regularly reported, challenging chiefs who assume a top post there.
Mr. Chaiwat was first known to the public for his role in solving an invasion of wild vines, which collapsed a huge part of Kaeng Krachan forest. It was the first time that he was complained about his work approach, which landed him into disagreement with human rights advocates, before a few more cases including plantations for wild animals caused further rifts between them.
In mid-July 2010, he led a rescue team to recover two helicopters and a Blackhawk, which had consecutively clashed in the deep forest of Kaeng Krachan near the Thai-Myanmar border due to a bad weather and a mechanic failure.
The incident prompted him to become well-known nationwide, and in that year he was awarded with the ministry's best civil servant of the year.
But along with good news, the report of forced relocation of some Bangkloi Karens had emerged out of speculation that it may have been involved with the helicopter clashes. The issue was later investigated by some media members and Mr. Chaiwat's Tenasserim Operation was made known to the public for the first time, with facts and allegations mixed.
Over the years, the issue escalated into conflict, which had dragged both sides into legal disputes. As many as 11 legal cases were recorded, including the ones with the PACC and the Administrative Court.
Among those were also a murder charge of a contact the Karens trusted and asked for legal support in late 2011, and a disappearance of Billy, Ko-I's grandson, who was said to push for legal procedures in the occupational land rights conflict with the park, in 2014.
Mr. Chaiwat was implicated in the murder charge, but the court case was later dismissed due to insufficient evidence. He was implicated again by the Department of Special Investigation in the disappearance of Mr. Billy in late 2019. A few pieces of a back skull had been found in Kaeng Krachan reservoir, but they could not be directly confirmed by the DNA testing as Mr. Billy's.
The prosecutors decided to drop the severe charges against Mr. Chaiwat, including murder, but the DSI has appealed back to the Attorney General.
While entangling in the land dispute with the Karens, Mr. Chaiwat was also encountering with heavy poaching in the park, prompting him to have a reputation in illegal wildlife crime suppression.
Mr. Chaiwat was shifted out of Kaeng Krachan in late 2014 following Billy's case to make way for an investigation. He was later assigned to lead the DNP's new forest suppression taskforce called Phaya Suea, making him more well-known as one of the best forest crime suppression officials of the department. He was then promoted as a director of Paro 10 and then Paro 9, based in Ubon Ratchathani province.
Asked why he was embattled with a number of controversies, Mr. Chaiwat replied; "I feared no one (so I confronted every one, and that's why I's attacked)".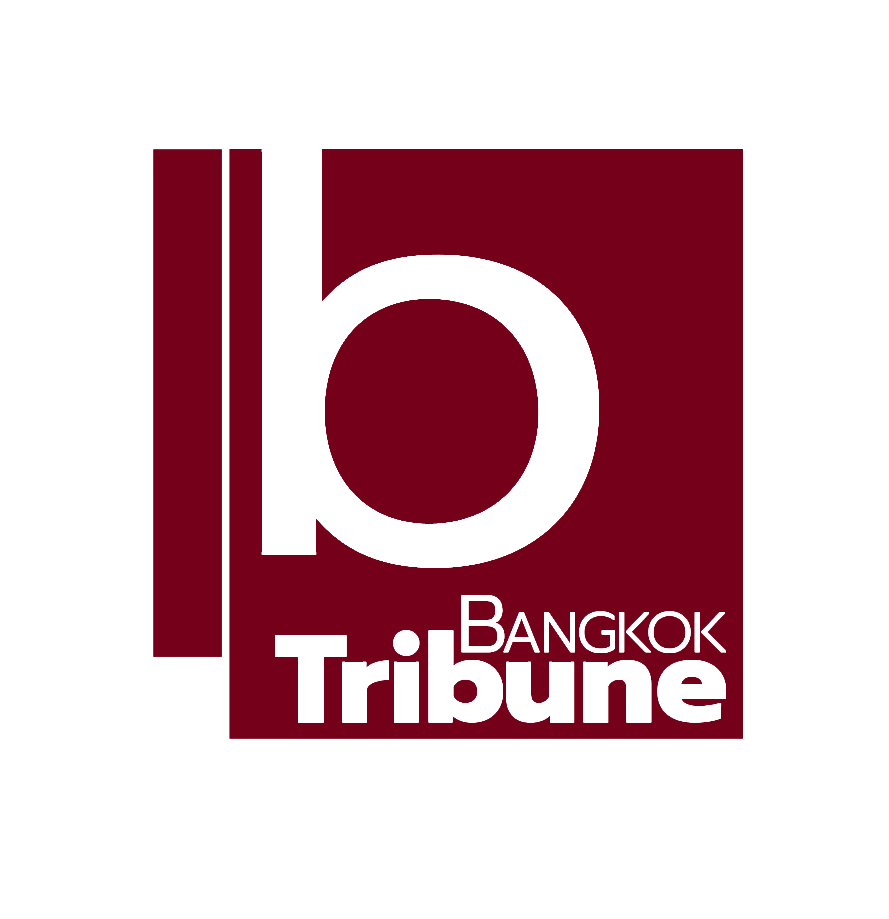 Indie • in-depth online news agency to "bridge the gap" and "connect the dots" with critical and constructive minds on development and environmental policies in Thailand and the Mekong region; to deliver meaningful messages and create a big picture critical to public understanding and decisions, thus truly serving the public interest.