Following the Wuhan infection in last December, wildlife and conservation scientists are growingly calling for re-arrangement of human relationship with nature through inter-sectoral as well as inter-disciplinary approaches to stem wildlife habitat and biodiversity loss, illegal wildlife trade, as well as next zoonoses
Although the DNA testing cannot yet confirm 100% they are the source of COVID-19, but over 90% similarity of DNAs of a virus in bats and pangolins and this novel Coronavirus is strong enough to encourage scientists to urgently find ways to re-arrange human relationship with nature in a bid to prevent future outbreaks.
Since COVID-19 was confirmed in early January, the world's scientists have been attempting to address the relationship between wildlife and the outbreak as well as the key drivers in a hope to come up with proper interventions to help prevent similar incidents in the future.
Illegal wildlife trade, as well as habitat and biodiversity loss, are among the key drivers the scientists have particularly paid attention to with growing calls for both swift and long-term interventions to help address this emerging public health threat.
Among the first was Wildlife Conservation Society (WCS), which issued a statement in mid-January following an official announcement of the Chinese government in regard to the novel virus.
With the outbreak of COVID-19 in Wuhan, WCS swiftly called for governments to recognize the global public health threat of live animal markets and to strengthen enforcement efforts on the trafficking of wild animals.
It said poorly regulated live animal markets mixed with illegal wildlife trade offer a unique opportunity for viruses to spillover from wildlife hosts into the human population, and to exchange viral components amongst the multiple species being traded, creating new viruses with new host spectrums.
"Governments must recognize the global public health threats of zoonotic diseases. It is time to close live animal markets that trade in wildlife, strengthen efforts to combat trafficking of wild animals, and work to change dangerous wildlife consumption behaviours, especially in cities," WCS Health Program executive director Dr. Christian Walzer had said.
Dr. Walzer also called for an investment of resources, not only in discovering new viruses, but more importantly in determining the epidemiological drivers of zoonotic spillover, amplification, and spread of infectious diseases.
In addition to illegal wildlife trade and unhygienic live animal markets, WCS remarked about the role of habitat loss, saying the continued encroachment and destruction of wildlife habitat greatly increases the opportunity for spillover.
For conservation and wildlife scientists like Dr. Anak Pattanavibool, WCS Thailand Program Country Director, Monica Zalvagli of TRAFFIC and other noted speakers who joined the discussion at the recent forum series, Our Wild, Our Climate: Ending Wildlife Trade and Habitat Exploitation in Post COVID-19, organized by Bangkok Tribune and partners with the support of Konrad-Adenauer-Stiftung (Thailand Office), they agreed that intensifying regulation on the trade of wildlife is a challenge.
Trade of wildlife, especially the illegal one, has long been rampant and still poses a challenge despite the emergence of the novel virus.
According to Dr. Anak's monitoring, the illegal trade of wildlife has been critical since the early decade of 2000. In some key species and parts; be they ivory from African elephants, rhinos, tigers, and pangolins, the trade has been so severe that it has extensively depleted the animals' population.
African elephants, for instance, were extensively hunted for their ivory in the early 2010s with the population up to 20,000 to 30,000 reportedly being killed a year. For the entire continent, it is estimated that there are only 500,000- 600,000 of them left roaming.
Rhinos, tigers, and pangolins have no less critical condition of survival. Dr. Anak, said their population have also extensively been depleted as they were hunted for their parts to serve consumption, often driven by traditional beliefs.
In Southeast Asia, tigers are left roaming only in some few forest patches, including WEFCOM (the Western Forest Complex) in Thailand, while pangolins in the region have almost gone, prompting smugglers to import the animals from Africa instead.
The destination of these smuggled animals, Dr. Anak said, is Asia and its sub-region of SE Asia.
Dr. Anak's information is much in line with TRAFFIC, and recently, the United Nations Office on Drugs and Crime (UNODC) has just updated the situation in its new report, World Wildlife Crime Report 2020, to contribute its findings to the efforts to address the interventions along with other global organisations.
The report notes that over the past decade nearly 6,000 species were seized. They included mammals, reptiles, corals, birds and fish.
While the trend shows that demand for African ivory and rhino horn is in decline, indicating that the market for them in recent years is smaller than previously suggested, other prime targets like pangolins and tigers are still in trouble.
The statistics cited in the report show seizures of pangolin scales increased tenfold between 2014 and 2018, making them the most trafficked wild mammals in the world, while the seizures of tiger products have also been on the rise, alongside traffickers' interest in other big cat parts that can serve as substitutes, the report notes.
Worse, suspected traffickers represented roughly 150 nationalities, underscoring the global nature of these crimes, whereas trade has also gone digital, with traffickers selling live reptiles and tiger bone products, among other products, through online platforms and encrypted messaging apps the report further notes.
Monica Zalvagli, a senior program officer at TRAFFIC, a global wildlife trade monitoring and policy support organization, said during the lockdown, the big debate over wildlife trade is whether it should be banned. Wildlife trade, however, is a complex mix of supply chains or sectors, given wildlife is used in various industries such as in fashion, pharmacy, pet trades, and others.
A majority of wildlife trade, Zalvagli noted, is legal and regulated either under national or international laws and it supports millions of people and local livelihoods and economies (International trade of wild floras and faunas is regulated under CITES). But in parallel, Zalvagli noted that there is a big chunk of illegal trade and corruption, under which criminals are often seen operating the business, such as African ivory.
So, she said, it's important to keep in mind when thinking of what can be done to address wildlife trade in the context of COVID-19, suggesting a challenge ahead of future interventions.
"The fact is it's around us, being in our normal lives," said Zalvagli, referring to wildlife and trade.
Zalvagli said scientists know now the link between wild animals and their possibility to carry zoonotic diseases. But the fact is people cannot eliminate zoonoses as they are there, existing in the animals. So, what to focus, she remarked, should rather be a reduction of the risks, the particular situations in which the viruses can jump from the animals to humans and create a pandemic.
Or in some animals, they or their parts carry higher transmission risks than others, and this is something to be understood more in order to tackle the challenge from zoonoses efficiently.
From the policy side, she noted, many regulations around wildlife trade are still much made from a conservation angle and it focuses on avoiding overexploitation, while those for domesticated animals need to take into account difference in trade chains.
"There is an important consideration that, we need to put in place a more integrated approach, working more closely with the health sector, adopting One Health approach, and others.
"Overall, we need to change the way.., and the fact is these animals would not have affected us if we hadn't destroyed their habitats in the first place. And there is also climate change and so on. If we continued on this path, we would see more pandemics definitely," said Zalvagli, also agreeing on continued efforts to eliminate illegal wildlife trade which she viewed as the most dangerous activity as it can go beyond any quarantine or health checks, and on improving a traceability system and regulation for wildlife markets in the context of disease prevention as well as promoting demand reduction among consumers.
Habitat and biodiversity loss
Aside from the trade activities, animals in the wild have also been under great threat as their habitats have been shrinking. According to Dr. Anak, who is part of the initiative of a home range protection for tigers in WEFCOM called the SMART Patrol program, the best population of tigers in Southeast Asia, which is in Thailand's WEFCOM, actually has the area only 3% of the country's total area to occupy and recover. Their prey like Banteng or Guars, for instance, have their occupation and recovery area accounting for only 4% and 1% of the country's area, Dr. Anak pointed.
"Banteng which is the world's critically endangered species and has the best population here has their recovery area only 1%. This poses a critical question of how we can preserve habitats for wild animals like this," said Dr. Anak.
Last year, the Intergovernmental Science-Policy Platform on Biodiversity and Ecosystem Services (IPBES) launched the most comprehensive assessment on the state of the world's biodiversity.
It found that "nature" is declining globally at rates unprecedented in human history, and the rate of species extinctions is accelerating, with around one million animal and plant species being threatened with extinction.
The report noted that the average abundance of native species in most major land-based habitats has fallen by at least 20%, mostly since 1900, and three-quarters of the land-based environment and about 66% of the marine environment have been significantly altered by human actions. (The FAO Global Forest Resources Assessment 2020 indicates that deforestation continues globally at a rate of 10 million hectares a year.)
"The overwhelming evidence of the IPBES Global Assessment, from a wide range of different fields of knowledge, presents an ominous picture. The health of ecosystems on which we and all other species depend is deteriorating more rapidly than ever.
"We are eroding the very foundations of our economies, livelihoods, food security, health and quality of life worldwide," IPBES Chair, Sir Robert Watson had said during the launch of the report.
Among the five direct drivers of change in nature with the largest global impacts addressed in the report, the first two are changes in land and sea use and direct exploitation of organisms. The other three are climate change, pollution, and invasive alien species.
The report noted that "negative trends in nature will continue to 2050 and beyond in all of the policy scenarios, except those that include transformative change". This is due to the projected impacts of increasing land-use change, exploitation of organisms, and climate change, although with significant differences between regions.
The transformative change, the report explained, should mean a fundamental, system-wide reorganization across technological, economic and social factors, including paradigms, goals and values, the report noted.
Phanudej Kerdmali, Secretary-General of the country's leading conservation organization, Seub Nakhasathien, said in Thailand the loss of wildlife habitats still continues, posing the challenge to authorities concerned on how to intensify their protection for protected areas and wildlife, which now remain mostly in these areas.
Besides threats brought from the outside, a number of the country's protected areas have people occupying inside and activities in relation to their livelihoods more or less affect wildlife and their habitats, Phanudej said.
Phaudej said the challenge in this context is how to promote co-existence and joint efforts in wildlife and habitat protection.
Besides their habitats, scarcity of food and water sources, as well as their shrinking population, also pose a challenge to wildlife management, Phanudej pointed.
Phanudej said at present, the Thai government, through the work of the Department of National Parks, Wildlife, and Plant Conservation, has put efforts to protect wildlife and their habitats through major amendment of three relevant forest laws. These all aim to stop encroachment and threats to the country's forests and wildlife habitats while promoting co-existence among forest communities in their inhabiting areas.
In addition, a SMART Patrol program has been introduced in parks nationwide as systematic area protection performed by park rangers in responsible areas to step up law enforcement in protection of wildlife and their habitats.
One Health approach
Recently, the UN Environment Programme has launched the new report in an attempt to address the COVID challenge as well. Its report, Preventing the Next Pandemic, has offered some theories to help explain the relationship between habitat and biodiversity loss and the emergence of zoonotic diseases like COVID-19.
The report points that disturbed habitats often favour "opportunistic or generalist" species that happen to be reservoirs for viruses.
Also, through a process called the "dilution effect", more virus transmission events occur within a single species in communities that have low species diversity than in communities that have greater species diversity, although evidence to back this up is still inconsistent.
"The science is clear that if we keep exploiting wildlife and destroying our ecosystems, then we can expect to see a steady stream of these diseases jumping from animals to humans in the years ahead," UNEP Executive Director Inger Andersen.
Diseases that jump from animals to humans are known as zoonoses. Rats, bats, monkeys and apes, as well as animals kept as livestock, are among those more likely to spread zoonotic germs. Some of the illnesses and diseases that have been spread this way include Ebola, HIV, SARS and MERS, zika, and the new coronavirus, COVID-19.
While about 60 per cent of human infections are estimated to have an animal origin, 75% of new and emerging human infectious diseases are zoonotic.
The report said domesticated animal species share an average of 19 zoonotic viruses with people, and wild animal species share an average of 0.23 viruses with people.
"So, unsurprisingly, the vast majority of animals involved in historic zoonotic events or current zoonosis are domestic (livestock, domesticated wildlife and pets), which is logical as the contact rates are high. The emergence of a new wildlife zoonosis is extremely rare, but can be very significant," the report notes.
And as the world's human population rapidly increases from around one billion 2 centuries ago to over 7.8 billion nowadays, this means more and more encroachment of humans into natural habitats, and this has brought humans and animals into ever-closer contact and increased the risk of animal-to-human disease transmission, the report points.
Deforestation, particularly in tropical regions, it further points, has been associated with an increase in infectious diseases such as dengue fever, malaria and yellow fever.
The report notes that around 2 million people die each year because of zoonotic diseases, and most of these deaths occur in poorer countries. The UNEP estimates that more than $100 billion of economic activity has been lost over the past two decades due to zoonotic diseases.
The organisation suggests through its report an interdisciplinary approach that covers public health, veterinary and environmental health expertise called One Health to address zoonoses.
Dr. Pattarapol Maneeon, Head of Wildlife Health Management Division of the DNP said wildlife experts here over the past ten years have acknowledged this concept well and been attempting to apply the approach to address zoonotic diseases here along with their international fellows.
Unlike wildlife trade and related activities that prompt human to get close to wild animals, habitat loss, in particular, is seen as a key driver to drive wild animals close to humans through their mass migrations, thus zoonotic diseases.
That is the reason why the health of the environment or the rich of biodiversity is crucial and the One Health concept pays attention to it.
"Newly emerging infection diseases pretty much involve zoonoses and change of the environment factors in. And this factor, as we know it, is the most difficult one to deal with," said Dr. Pattarapol.
To be one step ahead of the viruses, it is thus necessary for wildlife experts or veterinarians to conduct regular surveillance on certain species, especially bats, which are known to be vectors and reservoirs of a number of microbes that can affect humans.
The UNEP's report notes that more than 200 novel coronaviruses have been found in bats and they are likely the source and natural hosts for all coronavirus lineages. Through epidemiological history, bats are also associated with many other important zoonoses such as Ebola, Nipah, and very rarely rabies.
They are found to harbour at least 61 potential zoonotic viruses, the report notes, citing their unique physiological features (they are the only mammals able to fly), ecology and immunology.
Regular surveillance is, therefore, to early detect and predict the future outbreaks, Dr. Pattarapol said. The PREDICT program, for instance, has been undertaken for over ten years among international wildlife scientists to try to assess the risks, develop the prediction model for future emerging infectious diseases, and put in place a warning system, all supposed to be integrated into public health system and policies.
So far, around 25 out of 111 virus families are found to have potentials to transmit to humans. In these 25 are 1.67 million species, and 631,000 to 827,000 of them are likely contagious, Dr. Pattarapol noted.
"There are a huge number of viruses that are still undetectable. COVID-19 is just a warning sign. We must prepare ourselves to deal with newly emerging diseases as the real nightmare can arrive any time," said Dr. Pattarapol.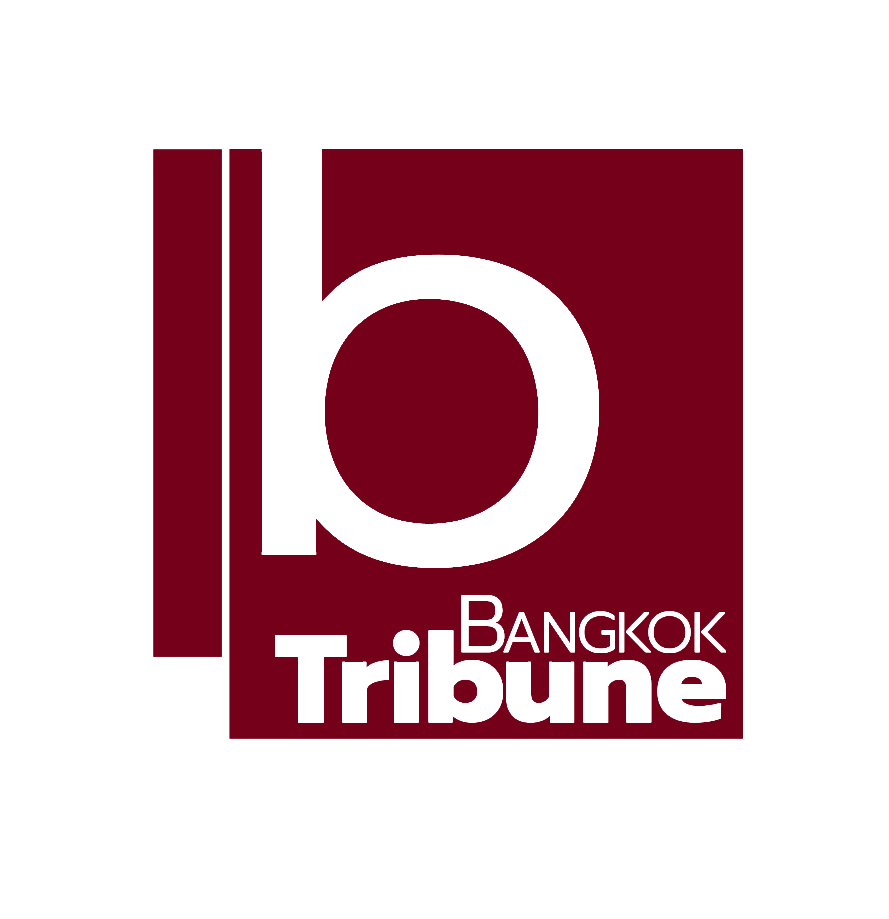 Indie • in-depth online news agency to "bridge the gap" and "connect the dots" with critical and constructive minds on development and environmental policies in Thailand and the Mekong region; to deliver meaningful messages and create a big picture critical to public understanding and decisions, thus truly serving the public interest.