The final report of the Intergovernmental Panel on Climate Change (IPCC)'s latest climate assessment, the AR6 Synthesis Report, shows not much time is left for the planet to avoid the 1.5C warming threshold and the global community needs to accelerate mitigation action as much as climate resilience
At the launch of the report last week, the scientists who have participated in writing the series of the AR6 report stressed that there are multiple, feasible, and effective options to reduce greenhouse gas (GHG) emissions and adapt to human-caused climate change. And they are available now.
Mainstreaming effective and equitable climate action will not only reduce losses and damages to nature and people, it will also provide broader benefits, said IPCC Chair Hoesung Lee.
"This Synthesis report underscores the urgency of taking more ambitious action and shows that, if we act now, we can still secure a liveable sustainable future for all," said Dr. Lee.
In 2018, IPCC highlighted the unprecedented scale of the challenge required to keep warming to 1.5C. Five years later, that challenge has become even greater due to a continued increase in GHG emissions. The pace and scale of what has been done so far and current plans are insufficient to tackle climate change, the organisation noted. The fact is emissions should be decreasing by now and there is a need for these to be cut by almost half by 2030 if warming is to be limited to 1.5C.
After more than a century of burning fossil fuels as well as unequal and unsustainable energy and land use, the scientists have found they have led to global warming of 1.1C above pre-industrial levels. This has resulted in more frequent and more intense extreme weather events that have caused increasingly dangerous impacts on nature and people in every region of the world.
Every increment of warming results in rapidly escalating hazards. More intense heatwaves, heavier rainfall and other weather extremes further increase risks for human health and ecosystems. In every region, people are dying from extreme heat. Climate-driven food and water insecurity is expected to increase with increased warming. When the risks combine with other adverse events, such as pandemics or conflicts, they become even more difficult to manage, the organisation further noted.
GHG emission cuts
The IPCC scientists noted in the report that there is sufficient global capital to rapidly reduce GHG emissions if existing barriers are reduced. Increasing finance to climate investments is essential to achieve global climate goals. Governments, through public funding and clear signals to investors, are key in reducing these barriers. Investors, central banks, and financial regulators can also play their part, they remarked.
"There are tried and tested policy measures that can work to achieve deep emissions reductions and climate resilience if they are scaled up and applied more widely. Political commitment, coordinated policies, international cooperation, ecosystem stewardship and inclusive governance are all important for effective and equitable climate action," they addressed their points.
"If technology, know-how and suitable policy measures are shared, and adequate finance is made available now, every community can reduce or avoid carbon-intensive consumption. At the same time, with significant investment in adaptation, we can avert rising risks, especially for vulnerable groups and regions," they further noted their views.
Urban areas offer a global-scale opportunity for ambitious climate action that contributes to sustainable development. Changes in the food sector, electricity, transport, industry, buildings and land-use can reduce greenhouse gas emissions. At the same time, they can make it easier for people to lead low-carbon lifestyles, which will also improve health and well-being. A better understanding of the consequences of overconsumption can help people make more informed choices, noted the scientists in the report.
In addition, the interconnection between climate, ecosystems and society can also play a role. Effective and equitable conservation of approximately 30-50% of the Earth's land, freshwater and ocean will help ensure a healthy planet.
"Transformational changes are more likely to succeed where there is trust, where everyone works together to prioritise risk reduction, and where benefits and burdens are shared equitably," Dr. Lee said. "We live in a diverse world in which everyone has different responsibilities and different opportunities to bring about change. Some can do a lot while others will need support to help them manage the change."
Climate Resilient Development
The IPCC scientists said the solution to climate change also lies in climate-resilient development. This, they said, involves integrating measures to adapt to climate change with actions to reduce or avoid GHG emissions in ways that provide wider benefits.
Climate resilient development becomes progressively more challenging with every increment of warming. This is why the choices made in the next few years will play a critical role in deciding people's future and that of generations to come.
To be effective, these choices need to be rooted in people's diverse values, worldviews and knowledge, including scientific knowledge, Indigenous Knowledge and local knowledge. This approach will facilitate climate-resilient development and allow locally appropriate, socially acceptable solutions, the scientists remarked.
"The greatest gains in wellbeing could come from prioritizing climate risk reduction for low-income and marginalised communities, including people living in informal settlements," said Christopher Trisos, one of the report's authors. "Accelerated climate action will only come about if there is a many-fold increase in finance. Insufficient and misaligned finance is holding back progress."
Aside from two keys of success in dealing with the current challenge brought by climate change, the IPCC report also addressed the need for the focus over the losses and damages.
"Climate justice is crucial because those who have contributed least to climate change are being disproportionately affected," said Aditi Mukherji, one of the 93 authors of this Synthesis Report. "Almost half of the world's population lives in regions that are highly vulnerable to climate change. In the last decade, deaths from floods, droughts and storms were 15 times higher in highly vulnerable regions," she added.
In this decade, accelerated action to adapt to climate change is essential to close the gap between existing adaptation and what is needed. Meanwhile, keeping warming to 1.5C above pre-industrial levels requires deep, rapid and sustained GHG emissions reductions in all sectors, they all agreed.
Assoc. Prof. Dr. Seree Supratid, Director of Rangsit University's Climate Change and Disaster Center, said the final report made by the IPCC can be considered as a final warning before the world reaches the turning point, ahead of the upcoming COP28. The professor said the world has only around six years left to avoid the catastrophe from the changing climate and the turning point needs to be under watch closely as it could arrive earlier than expected, although no one knows when it will actually arrive, including here in Thailand.
"The critical signs are already here, including the ongoing La Nina. So do their impacts. So, we need to watch them closely. The question is what would that mean to us and whether or not we can handle it when the time really comes," remarked Dr. Seree, the country's leading climate expert and one of the IPCC's authors.
Source: IPCC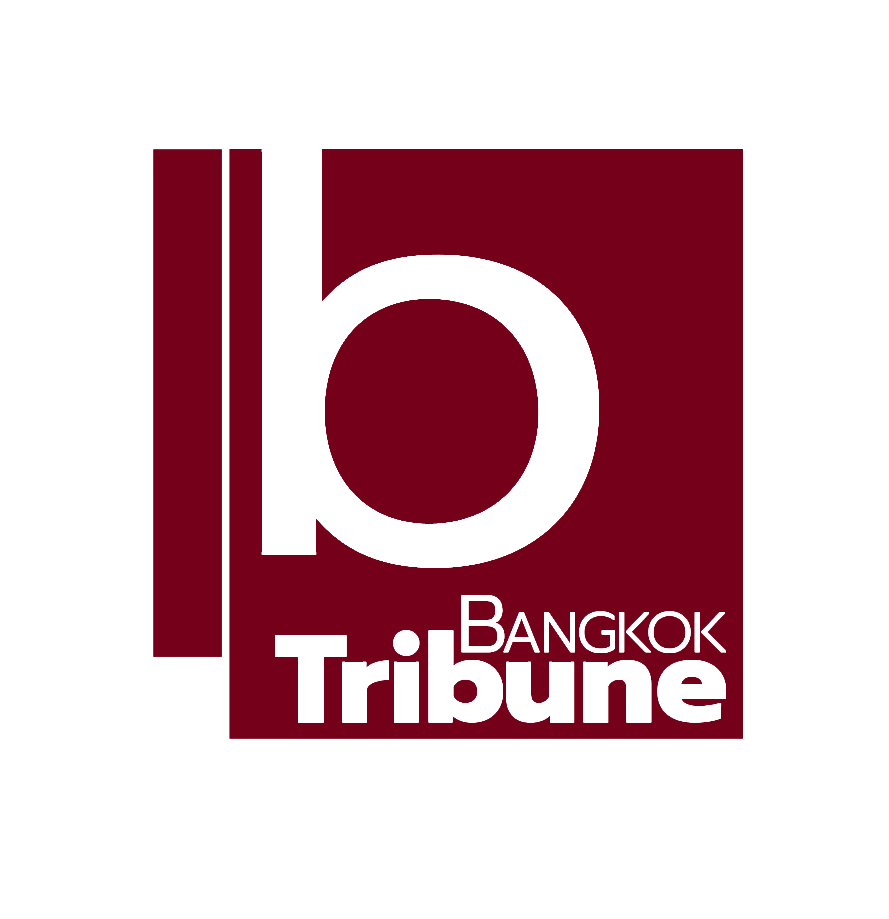 Indie • in-depth online news agency
to "bridge the gap" and "connect the dots" with critical and constructive minds on development and environmental policies in Thailand and the Mekong region; to deliver meaningful messages and create the big picture critical to public understanding and decision-making, thus truly being the public's critical voice