The government has lined up disease control and social measures to help ease restrictions imposed against citizens in a bid to curb the spread of Coronavirus, paving the way for the "New Normal" way of living to be kickstarted from May 3 onwards.
Finally, it's officially been introduced; a "New Normal" way of living during the COVID-19 pandemic, which has claimed 54 lives and caused 2,960 infections here (over 200,000 lives and more than three million infections worldwide).
As some countries have observed slow rates of infections in their territories, they are gradually easing restrictions imposed against their citizens in attempt to curb the spread of the virus. So is Thailand.
As the country has observed a declining trend of the spread of the virus to the point that the number of new confirmed cases each day falls from over a hundred to one digit consecutively since early this week, the government then decided to put a plan to ease some restrictions on the table, by which the Cabinet endorsed on Tuesday with caution.
Under the Cabinet resolution issued on Tuesday, extension of the state of emergency for one month since it was first enforced from March 26 to April 30 was approved.
That means, according to the Center for COVID-19 Situation Administration's spokesperson Dr.Taweesin Visanuyothin, four key restrictions would remain in place for another month. They are the curfew between 10 pm to 4 am, controls of international passenger flights, controls of domestic travels, and a ban on public gagherings and crowded places.
However, the Cabinet also approved the easing of some restrictions as proposed by the center for some businesses and acitivities so that social and economic activities could be resumed to some extent, Dr. Taweesin noted during the press briefing yesterday, stressing pulic health factor is a priority still, with social and economic factors combined when the center had reviewed the situation and considered proposing the easing of the restrictions.
But this is just the first phase of the easing. The government has decided to divide it into four phases based on epidemiological risks and needs. The first six picked for the first phase largely involve people's basic needs.
Other details for the rest still remain scant but it is apparently in line with the proposal made by the national communicable disease committee, which earlier said it came up with the proposal after consulting with public health experts and had forwarded this to the center.
Under the committee's proposal, businesses and acitivities are divided into four main groups. The first group involves businesses or activities concerning basic needs such as markets, open-air restaurants, beauty salons and barber shops, and others. The second group concerns businesses or acitivities which have broad social and economic implications such as department stores, Thai massages, and others.
The third group includes lifestyle related businesses or activities such as fitnesses, gyms, spas, and others. And the fourth group involves businesses or activities deemed unfit to the circumstances such as entertainment venues, boxing stadiums, and others.
The "New Normal"
Dr. Taweesin said businesses and activities allowed would have to follow instructions concerning disease control and social distancing measures.
Much of these would follow the provision 11 under the Emergency Decree's Article 9, which lines up key disease control measures including regular cleaning, mask wearing, hand washing, as well as other social distancing measures designated to fit the circumstances.
Dr. Taweesin said the center was endorsed by the Cabinet to determine a central standard of these disease control guidelines and it will be introduced to provinces nationwide to apply to permissable businesses and activities in their responsible areas.
Six businesses or activities allowed in the first phase include;
*Markets of various kinds from fresh to flea markets
*Small restaurants to street food stalls and hawkers
*Supermarkets and convenient stores and other modern trade facilities
*Public parks and sport grounds for individuals' exercises
*Beauty salons and barber shops
*Animal clinics and pet shops
Dr. Taweesin explained that the re-activating of these businesses and activities will be under review for 14 days and if the low number of new cases is maintained, then people can move to the next phases with more complicated businesses and activities with higher risks subject for consideration for re-opening. But if it is the other way around, then tightening the restrictions again can also be expected, he added.
"Every one has a share in this and we need over 90% of cooperation so that we would be able to keep the number low like this. We don't want to see the risk arise at all. It's our turning point, the next 14 days," said Dr. Taweesin.
Based on the projection by the Public Health working group of the center, if there are no more than 20 to 30 new patients a day, then people can move to the next phases.
"We are in a transition, a turning point and this needs cooperation from you people. If you cooperate further and can help maintain the number of cases under 10, we will then be able to live our daily life a bit more freely.
"It's the 14 days for change, or maybe for adjustment, or for a 'New Normal' life that we will live on," said Dr. Taweesin, declining to confirm when the situation would end, but cautioned this largely depends on how people behave.
The way forward
Experts said epidemiologically an outbreak can be slowed or put down when there are vaccines or treatments available. That is generally expected to take around over one and a half or two years, the period of time suggesting the "New Normal" way of living.
The World Health Organization (WHO) ealry this week suggested countries look at their contexts for relaxation of the restrictions or lockdowns in place.
WHO epidemiological expert Dr. Michael J. Ryan said each country has to balance lives against livelihoods. But he cautioned the early loosening of the restrictions, saying they can be back in a situation where lockdowns have to be reimposed. And that, he pointed, has an increased impact, and potentially an even greater impact on livelihoods.
"I think they're the real difficult decisions that all governments are faced with right now. And there are no easy answers. And I think we have to recognize that each government is dealing with a very different context of epidemiology, of expectations of communities, of the epidemiologic context," said Dr. Ryan.
Dr. Ryan recomended countries take a step by step data-driven approach. This would allow them to move steadily towards a "New Normal", towards a new way of living that allows lives and livelihoods to return, but at the same time not doing it so quickly or there's a rebound in cases which results in further lockdowns, which may be even more damaging to those lives and livelihoods that governments are trying to protect, he pointed.
Another WHO expert Dr. Maria Van Kerkhove added that the lifting of any of these public health and social measures is not based on one factor alone, and it cannot only be based on the numbers of cases and deaths reported.
She pointed that there's a number of other factors that must be considered, which include the ability of the country to identify the virus.
"So whether it's a workforce of contact tracers to help find the virus, whether it's the workforce in your healthcare facilities, in your front line facilities to be able to deal with patients, looking at the numbers of beds available in hospitals for mild patients, for severe patients, what does that look like in terms of your ability to handle an increased burden if case numbers increase again?" said Dr. Van Kerkhove.
In addition, social distancing must be ensured alongside, she added, pointing this requires having the entire population engaged and informed to understand that this needs to happen in a slow, measured, and controlled way.
"This will take some time and this is nowhere near over. And we need everyone to be mentally prepared that we have some more to go.
"And that may require being more patient and having to deal with some of these measures that are difficult to deal with. So it isn't just case numbers and deaths alone, it's a combination of factors that need to be looked at so that a risk based approach is taken to lift some of these measures," said Dr. Van Kerkhove.
WHO has repeated its stance on the lifting of lockdown measures that it is not the end of the epidemic in any country.
WHO chief Dr.Tedros Adhanom Ghebreyesus previously noted that ending the disease will require a sustained effort from individuals, communities and governments to continue suppressing and controlling the virus.
He said lockdowns can help to take the heat out of a country's epidemic, but they cannot end it alone.
"Countries must now ensure they can detect, test, isolate and care for every case, and trace every contact," Dr.Tedros had reiterated the point made by WHO since the beginning of the outbreak.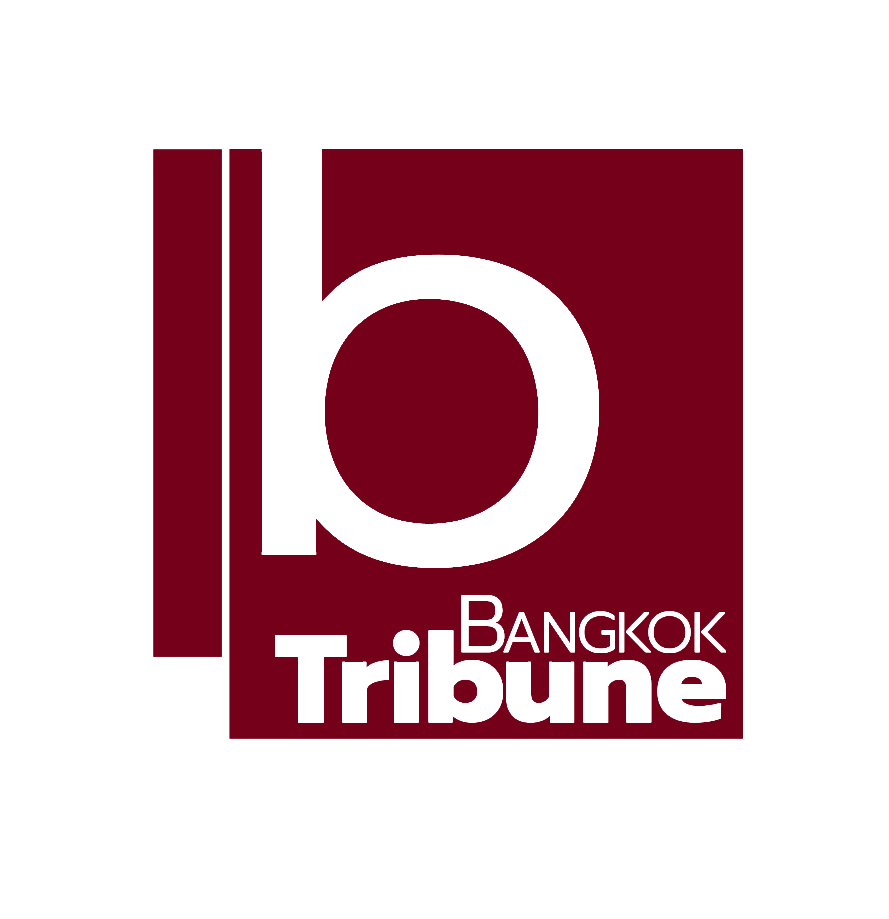 Indie • in-depth online news agency
to "bridge the gap" and "connect the dots" with critical and constructive minds on development and environmental policies in Thailand and the Mekong region; to deliver meaningful messages and create the big picture critical to public understanding and decision-making, thus truly being the public's critical voice