Veterinarians are placing him under intensive care and quarantine for 30 days after he returned home safely from Sri Lanka on Monday
Plai Sak Surin, the ambassador elephant gifted to Sri Lanka over 20 years ago, has arrived home safely with the help of Thai and Sri Lankan officials following complaints of "improper treatment" while being on service carrying the holy relics at a famed temple in Sri Lanka.
Plai Sak Surin was airlifted by a charter flight from Sri Lanka on Monday morning before arriving at Chiang Mai Airport in the afternoon. Being placed in a shipping container-sized cage newly made specially for him, he was then straightforwardly transferred by a trailer truck to the Thai Elephant Conservation Center in adjacent Lampang province, where he is set to be placed under a 30-day quarantine to ensure that he is free of diseases. There, he will also receive intensive care for his long-time injuries alleged to be a result of improper treatment in Sri Lanka.
Environment Minister Varawut Silpa-archa, who supervises a proceeding of the repatriation and was in Chiang Mai along with his senior officials to welcome Plai Sak Surin, said the ministry would at this point focus on his injuries and medical treatment, rather than contemplating on the elephant's future residence.
His sister, Ms. Kanchana Silpa-archa, who is the ministry's strategic advisor and the key person over the mission, posted on her Facebook account yesterday, revealing the condition agreed upon by the concerned parties that the temple's abbot allowed the Thai officials to bring Plai Sak Surin back to Thailand for medical treatment "until he is fully recovered". Although this is subject to interpretation, Plai Sak Surin would likely have to stay in Thailand for a long period of time, given his poor health.
"This could mean the rest of his life," wrote Ms. Kanchana on her FB.
The rumour has swirled that the abbot has expressed the temple's wish to bring him back to Sri Lanka after the treatment, prompting frustrations among the public over the repatriation.
Plai Sak Surin was airlifted by a charter flight from Sri Lanka on Monday morning before arriving at Chiang Mai Airport in the afternoon. He was then transferred by a trailer truck to the Thai Elephant Conservation Center in adjacent Lampang province, where he is set to be placed under intensive care and a 30-day quarantine.
Photos: ©Arnun Chonmahatrakool/ Thai News Pix
The ambassador elephant
Plai Sak Surin was among some Thai elephants sent to foreign countries many years ago as "ambassador" animals, the practice which has been scrapped by Mr. Varawut himself following disapproval by animal lovers and activists.
Along with another two elephants, Plai Sak Surin was gifted to the Government of Sri Lanka in 2001 while he was about 10 years old. According to the Ministry of Foreign Affairs, which helped the MNRE in negotiating and processing the repatriation, the Sri Lankan government then transferred ownership of Plai Sak Surin to Kande Vihara Temple to perform a duty as the carrier of the holy Buddha relics during the reverence ceremonies there.
He has served the duty since without anyone knowing how he had been treated. This was not until Rally for Animal Rights & Environment (RARE), an animal rights protection organisation in Sri Lanka, alerted concerned parties about Plai Sak Surin's plight including the Thai government last year.
RARE's Founder and Executive Director Panchali Magdalena was reported as saying late last year by Sri Lanka's English newspaper, Celon Today, that Plai Sak Surin or "Muthu Raja" in Sri Lanka had gone through a lot of suffering and abuse in his life.
Upon hearing of such concern, the ministries started examining the case. The MFA said the Royal Thai Embassy in Colombo primarily conducted an investigation and found that Plai Sak Surin was not in good health and was in poor living conditions. It then went to visit and examine him along with other experts from the DNP before concluding that he must cease to participate in the events there immediately and that he must be brought back to Thailand for proper medical treatment.
Traces of improper treatment on his body, his legs, and his head were reported back to the ministries. His head was hooked, his legs were chained, and his butt was filled with abscesses.
Since November last year, Plai Sak Surin has been transferred to Dehiwala Zoo for preliminary treatment and rehabilitation under the care of both Thai and Sri Lanka experts, pending the repatriation. The repatriation needed a permit under the Convention on International Trade in Endangered Species of Wild Fauna and Flora (CITES) and approval from the Sri Lankan government, both of which were obtained before the repatriation took place.
Madusha Perera, a veterinary surgeon at the zoo, was reported as saying by the UK-based Independent newspaper two days ago that the two big abscesses that Plai Sak Surin was suffering from when it arrived have mostly healed. However, the zoo has not been able to fully treat his leg because of a lack of facilities, part of the reason why the repatriation took place. Hydrotherapy, laser treatment, and acupuncture are expected to serve him while in Thailand, according to the newspaper.
Sri Lankan Prime Minister Dinesh Gunawardena, meanwhile, said he told Parliament earlier this month that he expressed his regret to the Thai prime minister over the treatment of the elephant during the trip to Thailand in May, the newspaper also reported.
The new life
On his first day at the center, Plai Sak Surin was allowed to live in the natural setting surrounded by shades of trees. The veterinarian at the center's Elephant Hospital updated his health following his long-hour trip, saying he was found to have been slightly fatigued but he could take food and water and then fell asleep.
His front left leg is too stiff that it cannot be stretched out, his foot soles and nails apparently show signs of injuries and some abscesses still exist on his butt. His right eye also has a cataract, they said. The veterinarians have collected blood samples and tissues from his body to check for possible diseases. They will examine him more thoroughly in order to plan proper medical treatment for him once the quarantine period has finished.
For the time being, Plain Sak Surin will be trained to get himself acquainted with the new environment, his mahouts, as well as the Thai language.
"Once he gets used to them, we will then adjust activities for him," said the veterinarians.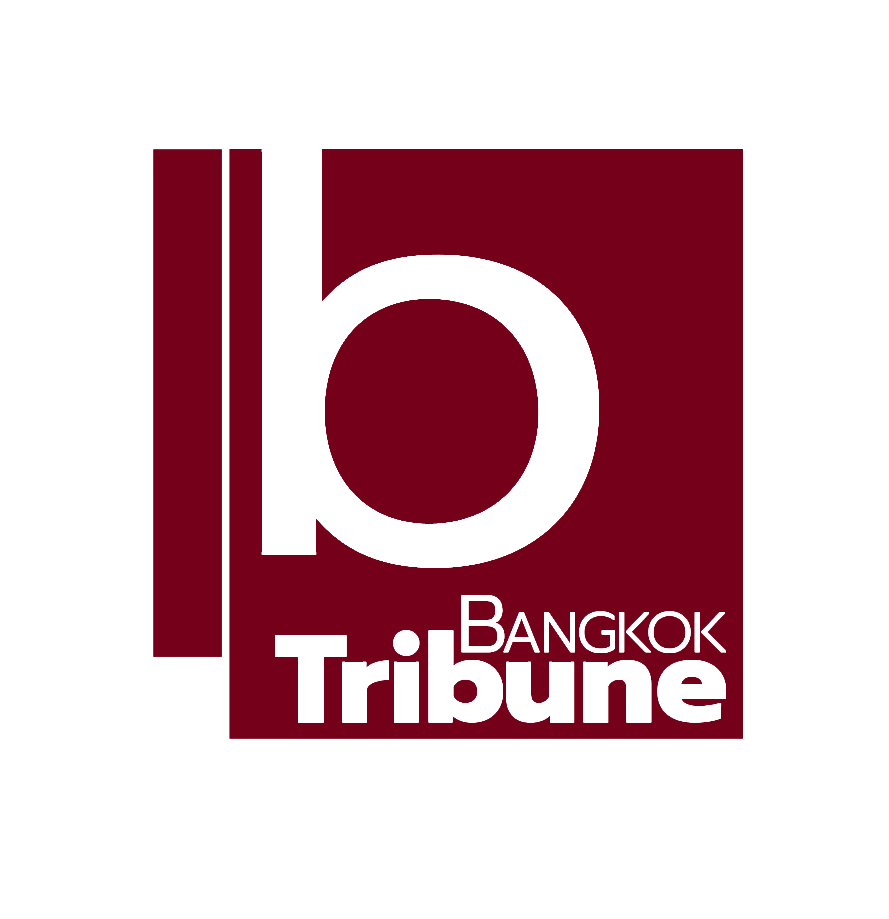 Indie • in-depth online news agency
to "bridge the gap" and "connect the dots" with critical and constructive minds on development and environmental policies in Thailand and the Mekong region; to deliver meaningful messages and create the big picture critical to public understanding and decision-making, thus truly being the public's critical voice