On Thursday, Rutchada Suriyakul Na Ayutya, a former DNP chief who was recently dismissed following a bribe-taking allegation, appeared at the anti-corruption court for its fact-finding session and talked to the media for the first time about the allegation and the money worth more than five million baht found in his office.
People came to his office to give it to him as rental fees for the statuettes created by his department to boost rangers' morale and donations for wild animals, aside from his own money. But in some envelopes like the one with the word "VIP", and %, he had no idea what the money was for, according to Mr. Rutchada
On Thursday, the Central Criminal Court for Corruption and Misconduct Cases called in Mr. Rutchada to get more information and evidence from him in a counter-suit he has filed against his accusers, the Anti-Corruption Division investigators and Chaiwat Limlikhit-aksorn, a director at Protected Areas Regional Office 9 in Ubon Ratchathani province, his subordinate and a whistleblower of the bribe-taking case.
The court inquired Mr. Rutchada whether or not he knew the accused before or ever had a conflict. The court also asked him about the circumstances during the arrest on Dec 27 last year; people who were present at the scene, the money seized during the arrest, and how he had explained about the money to them.
The court also wanted to know how he has taken action since the incident and whether he has been penalised for a disciplinary violation. Last but not least, it asked him to describe what made him believe that he was set up and unfairly persecuted by the accused.
After the court's session, which took about three hours, Mr. Rutchada gave a media interview for the first time since the arrest, explaining the incident and the money seized from his side.
Q: How was the court session?
The court asked me about the background; whether or not we knew each other before, the Anti-Corrution Division investigators and Mr. Chaiwat, and I; the circumstances before, during, and after the incident; and what they were like.
Q: How did you explain this to the court?
I said Chaiwat knew me as I was a director of the National Parks Office and he was a parks chief (at Kaeng Krachan National Park). It's more than ten years ago.
Q: As fellow state officials?
Yes.
Q: Any conflicts before?
No. Only this one; my order to examine the damage done in a reforestation project to calculate liability costs (He referred to the project that Mr. Chaiwat was in charge of while he was chief at Kaeng Krachan National Park during the 2010s). There are three different approaches to probing into his case; criminal, disciplinary, and liability. I'm responsible for the liability examination. So, I signed an order to set up a liability examination panel for the case and he petitioned against it, saying it was improper and not thorough. The fact is the statute of limits for the liability will end on this March 29. If it's March 29, it's over, and I may be guilty of negligence if I did not sign the order and would be responsible for the damage too.
Q: So, do you think that this led to the arrest?
Well, Chaiwat was the one who had filed a complaint. It's Dec 26 in the evening, from what I learned. The Environment Ministry is responsible for the performances of C-9 officials. It's been probing into his case for five years and has hardly done anything about it despite the fact that its fact-finding panel has concluded that the case has grounds. The liability examination panel actually concluded and suggested the department file a criminal charge. Please check which director-general approved this project and the budget.
Q: Do you think the arrest is a result of the conflict you have with Mr. Chaiwat?
Yes. Criminal, disciplinary, and liability probes are not going any far. But I'm the one who signed the order.
Q: About the money found during the arrest, you will confirm that it's the rental fees for the statuettes? (The department has created them to boost park rangers' morale nationwide)?
Yes. Part of it was my own money.
Q: Could you explain the day the police stormed into your office? What did they do there?
They stormed into my office and undertook a search. There were police investigators coming in, and I did not know how to deal with it.
Q: The money packed in several envelopes with names on them, could you tell what it was for?
On that day, I didn't check them out yet. I had a merit-making ceremony to attend in the morning and other things to do.
Q: How did the envelopes get into your office?
There were people having brought them in.
Q: Did they tell you what these envelopes were for?
Yes. They were the rental fees for the statuettes and donations of "foster parents" for our confiscated wild animals. The donation project has been carried out by the department for years. The project could draw around a hundred thousand baht or so per year or four hundred thousand baht in some years. Before I took the office, I learned that it had attracted around Bt 140,000. As I took the office, I promoted the project and managed to draw over six million baht from private firms, but this sum of money was not enough. Last year, I had to cut the budget elsewhere, around 20 million baht and asked for support because it was not enough. Normally, we need around 30 million baht to feed wild animals.
Q: What is the foster parents project?
It's the project to raise funds for food and care for confiscated wild animals in our responsibility.
Q: Are you like an intermediary for them, connecting them to merit-making?
Well, we have a system in place and we as state officials stick to it. But somehow, they want these to go through their bosses. It's normal in our bureaucratic circle.
Q: Could you confirm there was no tea money as accused?
Not at all. No.
Q: Mr. Chaiwat said the statuette rental project is finished. Why did you still take the money, what was it?
Not like that. We have over 500 statuettes and over 300 have been rented. There are still over a hundred left. (According to the DNP, one statuette is Bt 15,000 each. The rental fee for 100 statuettes at least would be worth around Bt 1.5 million, as calculated by Bangkok Tribune. The police investigators found nearly five million in his office during the arrest, aside from the fresh envelope of Bt 98,000 handed over to him shortly before the arrest.)
Q: Do you want to reclaim your reputation back from a counter-suit you have filed?
Yes. I want to reclaim my reputation and image. This is an accusation. Did the police check what Chaiwat brought with him that day? Was it the bribe money, or what? And when the witnesses (those with names on the envelopes) came to testify, you said they may be found guilty if they testified the way they did. (Some of them told the police that their envelopes were the rental fees for the statuettes.) This is like intimidation, from what I saw in the media. They said this and they said that, how did he know about their testimonies? These are classified. How did Chaiwat know about these?
Q: About the purposes of this money, why did you not explain them earlier?
At that time I had to examine facts.
Q: What facts?
Anything that is related, how it came to me. (He meant Bt 98,000 in the fresh envelope handed over to him in his office by Mr. Chaiwat shortly before the arrest.) I was frustrated, what it was. I want you to go back to some video clips released shortly after the incident. They are now removed. You will see that I rejected the offer; "no", "(I will) not take it", "take it away", or "no need". Are they still there, the clips released earlier?
And then he (Mr. Chaiwat) said to me that some heads (his subordinates) did not make payments (to shops they bought stuff for work) because they saved the money in order to give it to me. I was frustrated about this. I was frustrated because normally when our offices make payments, we will transfer the money directly to our debtees, not these guys. So, where was the money in the envelope from? I was frustrated while talking with him. And then I thought, "What is he doing?" So, I told him that I will take a look at this issue later. I knew that it was impossible (in what he said).
Q: Some park officials whose names were on the seized envelopes have not met the anti-corruption police investigators yet and people said you had a private talk with them, discouraging them not to testify.
Officials where. Are there any? They all have testified already. It's not true. They have done so. Who is not coming to see the police yet? No, not true.
Q: And you have to go to testify with the National Anti-Corruption Commission?
They have not called me yet, but I have reported to them already. If they call in, I will go and see them, every agency.
Q: Would you like to say anything to Mr. Chaiwat?
No.
Q: Has the incident affected you or your image? Because you are a Director-General.
Time will prove what is what. The officials concerned have already come to testify. His witnesses too.
Q: There is speculation on intimidation of witnesses, what would you say about this?
From my side, there is none. But in Ubon Ratchathani, there may have been.
Q: How?
As far as I have learned, there was intimidation that the witnesses must say what he wanted them to say.
Q: Who intimidated who?
Let's talk about this in detail later.
Q: Was there intimidation against the witnesses from Ubon Ratchathani's office (Mr. Chaiwat's office), which pressured them to follow what was explained by him (Mr. Chaiwat)?
It's still information. I'm finding facts.
Q: Again, who took the money, the envelopes? You ever said that you did not know about them, how did they end up in your office?
Ohhh… (voice dragging), they gave them to me, this is it.
Q: So, you are the one who took them?
Yes, they came in and gave them to me. What they were for they told me all.
Q: Has the court made the next appointment?
March 30.
Q: Have the police submitted the report to the court?
I don't know.
Q: Will you come to the court again?
Come? (asked the lawyers) Yeah, I don't have to.
Q: What do you think when people say your department is plagued with corruption?
Hmmm…. It's just a rumour.
Q: Is it true?
I insist it's not. (no corruption)
Q: Are you worried about the ministry's disciplinary probe?
No.
Q: Not worried at all?
They have not charged me yet.
Q: So, you are waiting to hear about that?
Through the process, they have to examine facts before charging me and I will testify. But at this point, they have not done so yet. They have not called me yet. I don't know how they are doing.
Q: Will you petition?
I'm considering it.
Q: May I ask for a clear explanation again, what is the money in those envelopes all about, because you now said you are the one who took it?
Ohhh… (voice dragging), it's from several parts.
Q: What parts?
There are three parts to it. One was my own money. The other two parts were the rental fees for the statuettes and the donations for the foster parents project.
Q: But there are the money transfer systems in place through which the money should be processed through?
When we watch the news, we can see people make donations by giving money directly to people here and there. In fact, on Dec 27, a group of Kasetsart Univesity alumni would come to give donations too. They made an appointment with me in the afternoon.
Q: You mean they were the donations made through you?
Yes.
Q: Why were they not made through the available systems?
Try watching the news. When people make donations, why don't they make them through the systems?
Q: So, you mean one part was made through the bank accounts, and the other was a fresh delivery?
Yes, especially among officials. They want to make donations through their bosses. For what reasons? we know why.
Q: Any other reasons?
No. Why they made the donations through their director general? Watch the news and you will see how people make donations. Why don't they make them through a money transfer system, you think?
Q: As found on some envelopes, one note was written with % and VIP, what are these?
They have explained it. (He meant the officials whose names were on the envelopes or were summoned by the police investigators.)
Q: What did they tell you?
May I, they still…(stopped short)
Q: When they gave this envelope to you, what did they say to you?
This is in the police report.
Q: Could you explain it?
Let's take this from them.
Q: I mean what did they say to you?
They have already reported, reported to the disciplinary probe panel and the NACC already.
Q: Why can you not explain it?
It's the police case. But this is not dealt with as a police case yet. (He meant the sum of money worth nearly five million baht in separate envelopes.) The case I mean is the Bt 98,000 money.
Q: If it's not the case yet, could you explain what they are; the % and VIP in the blanket on the envelope?
The police are investigating.
Q: What is the VIP about, what is it?
I don't know, I don't know what VIP in the blanket is, I have also just seen it in the news. (One envelope has a note on it that can be read as, Dong Yai elephant trench. The total amount = 1,800,000. VIP (70%) = 1,260,000.)
Q: You didn't know what it is?
Yes, yes.
Q: But it was in your office?
Yes, yes.
Q: And you are the one who took it?
This envelope, I just saw it that day, I saw it on the news.
Q: And at that time, you launched a no-gift policy?
Well, that day people came to give me a New Year wish. I prepared my gifts for them, a thousand T-shirts, mugs, and others. I prohibited them not to bring anything, but they still did and I didn't know what to say. I gave them the gifts, they gave me back.
Q: What will you do after this?
I will not answer this yet.
Q: Still going through the justice process?
Yes, there are several things ahead to proceed. But if being accused like this, I cannot let it go.
Q: Are you confident that you will win in this counter-suit?
I cannot tell.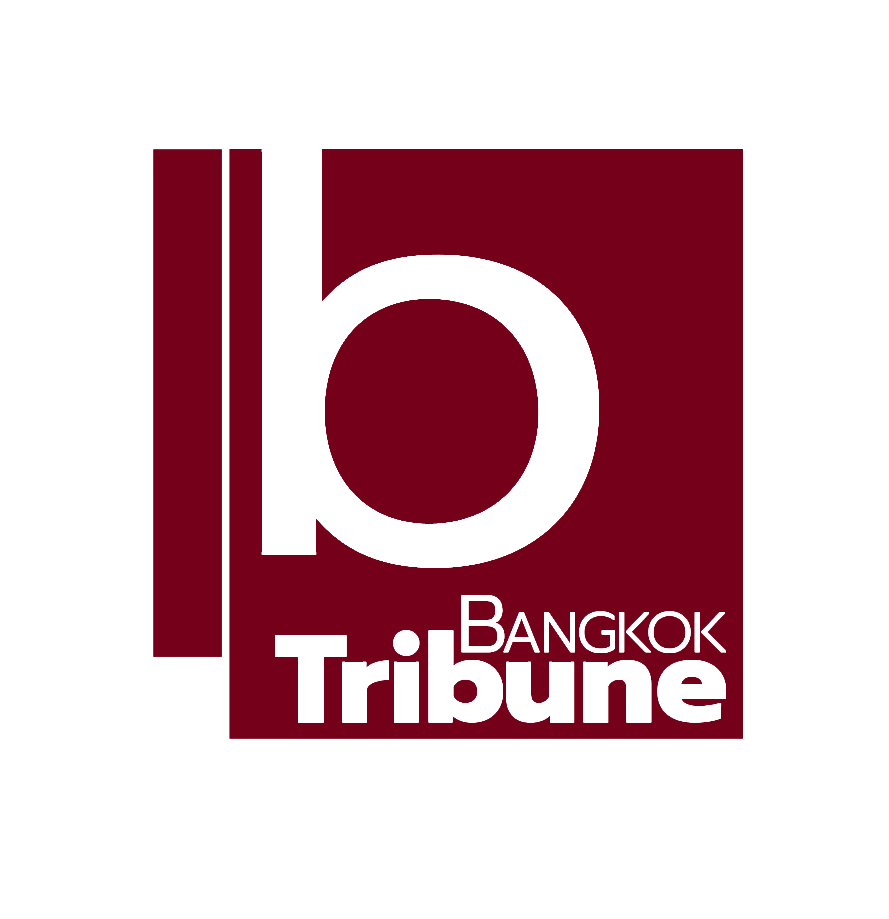 Indie • in-depth online news agency
to "bridge the gap" and "connect the dots" with critical and constructive minds on development and environmental policies in Thailand and the Mekong region; to deliver meaningful messages and create the big picture critical to public understanding and decision-making, thus truly being the public's critical voice