Recombined variants of Covid-19 keep emerging as the government plans to move the country away from the pandemic period and enter the near-normal living of an endemic era
Two prestigious organisations, Ramathibodi Hospital's Center for Medical Genomics and the Medical Sciences Department, have reported on newly emerging recombinant variants of Omicron almost simultaneously early this week as the government is working on moving the country towards an endemic era scheduled as early as this coming July.
The centre revealed its fresh genetic sequencing result of a swab sample taken from a Thai Covid-19 patient on Sunday, shortly after the World Health Organisation (WHO)'s caution over the new Covid-19 variant, tagged as "XE".
As explained by the department, "X" means "to cross", the alphabet which is used by the world's health organisation to classify a Covid-19 variant resulted from genetic recombination of Covid-19 that does not show any significant implications on health yet. So far, 17 recombinant or hybrid variants have been identified, from XA to XS, except for XO, and most of them still need further analyses before confirmation on their recombination is made and titles are given, including XE and XJ.
The centre said it had conducted the whole genetic sequencing for the sample and the result showed that it was an XE with recombination of BA.1 and BA.2 at the ratio of 35% to 65% respectively. This is the first case of an XE reported in the country. BA.1 and BA.2 are both Omicron's sub-variants.
Thailand has ever detected cases with a recombinant variant, but it's was the Deltacron (XD), a recombinant variant between Delta and Omicron. As of late last month, the department reported around 73 Deltacron cases and submitted the genetic sequencing results to GISAID for further analyses and confirmation.
The cases detected were during December last year and January, and it unlikely spread further as Delta was almost taken over by Omicron, the department noted. Worldwide, over 4,000 suspected cases of Deltacron have been submitted to GISAID, but only around 64 have been confirmed, 50 out of which were in France. WHO has classified Deltacron as a "Variant under Monitoring", which requires more information to confirm its potential.
For the XE, WHO has estimated that the variant's growth percentage is 10% higher than BA.2, and 43% higher than the Omicron. However, more information from cases worldwide is needed to confirm this estimate. An XE case was first reported in the UK in mid-January, and so far over 600 cases have been submitted to GISAID for verification.
The UK Health Services Agency (UKHSA) has confirmed the growth percentage of XE similar to WHO, but its advisor remarked that a recombinant variant is nothing unusual and is likely to go extinct quickly as it is "unfit" for the environment. Leading experts from both organizations remarked that it would need some time to conclude whether the XE would trigger a new infection wave and replace BA.2.
So far, the centre has submitted the information to GISAID for verification as well. The infection period was not disclosed but the centre was informed that the man was a "Green" patient with only mild symptoms and he has already recovered without any further infected contacts.
One day after the centre's revelation, the department has disclosed details of another new recombinant variant of Omicron, the XJ.
The department's Director-General, Dr. Supakit Sirilak, said at the press conference on Monday that the department had examined a sample taken from a parcel delivery man and found that the genetic compositions were close to those of the "XJ".
The XJ is another recombinant variant of BA.1 and BA.2 with different genetic compositions. It was first found in Finland.
Dr. Supakit said of the mixed infection that the man's occupation put him in a lot of contact with people and was, therefore, more exposed to infection of more than one variant that then recombined. His genetic sample was sent for sequencing in late February and the man now has already recovered, he said.
The Medical Sciences chief downplayed concerns over the variant, saying so far there is no evidence to suggest that it is more contagious or circumvents vaccines better than other variants. People therefore should not be too much concerned about it, he said.
BA.2, he said, is taking over BA.1 here, with over 92% recorded out of nearly 2,000 samples taken from March 26 to April 1. Altogether, 99.84% of infection is Omicron now, and BA.1 likely goes extinct in the near future, he added.
"We would like to assure you that our monitoring is vigilant enough to detect them," said the Medical Sciences chief.
Endemic period?
According to the Public Health Ministry's plan, the country is now in the "Combatting" period, under which the number of infection cases continues climbing and needs to be pushed down. The period would then be followed by the "Plateau" period starting out from mid-April to May, under which the infection rate must be kept stable and slowed down. The Plateau period would then be followed by the "Declining" period when the number of infection cases is pushed down below 1,000 to 2,000, and the last period is the "Post Pandemic", under which the country is expected to move away from the pandemic and enter an endemic era.
All these periods were planned in early March and the government has not yet disclosed its reviews and assessments to see how the plan has been affected by the new variants.
In late February when Omicron hit the country hard, the number of daily infection cases was past the record (23,409 on August 13, 2021) for the first time, standing at 23,557. The number of daily infection cases has been since pushed higher and hit the new record on April 1, with 28,379 cases reported.
The ministry has downplayed public concern, saying it counts principally the number of new deaths and severe cases. But they both are climbing up as well, as examined by Bangkok Tribune. As of today, the number of severe cases stood at 1,845, and 782 more are under respiratory support. The number of deaths stood at 94 with the death rate recorded at 0.26%.
The desirable death rate for entering the endemic period is estimated at 0.1%, according to the Department of Disease Control.
In mid-March, the government adjusted conditions for Covid-19 patients, a move which was seen as an attempt to normalize medical care for Covid-19 patients. Under the so-called UCEP plus, or Universal Coverage for Emergency Patients plus, "Green" patients without any symptoms would be treated as "outpatients" with self-isolation. "Green" patients with mild symptoms, "Yellow", and "Red" patients would be taken care of under the systems provided under the concept of UCEP plus, ranging from home isolation, community isolation, Hospitels, and hospitals.
It is not until this week that the rising number of severe cases and deaths has prompted the government to allow "608" patients, or patients aged over 60 years old plus seven severe diseases, to also enter UCEP plus automatically to slow down the rates.
From April 1, the government, nevertheless, has further relaxed rules against incoming visitors. They are allowed to take only RT-PCR testing upon arrival and ATK after five days in the country. The RT-PCR test result 72 hours before their departure is no longer required for all entry measures. In addition, the mandatory period for the Sandbox Programme is reduced to five days, and the quarantine Period (for AQ scheme) for both vaccinated and unvaccinated visitors is reduced to five days as well, Registration with Thailand Pass before arrival, however, is still a pre-condition, according to the Foreign Affairs Ministry.
The government has also adjusted the disease control zone, reducing controlled provinces to 20, while increasing tourism provinces to 10 and provinces with high surveillance to 47.
Under the controlled zone or the "Orange" zone, gatherings of more than 500 people are not allowed, alongside alcohol consumption in restaurants. Other businesses are allowed to open until midnight, ranging from beauty salons to spas, but they must take Covid-free Setting measures. For provinces under high surveillance or the "Yellow" zone, gatherings of more than 1,000 people are not allowed, and alcohol in restaurants can be taken until 11 pm.
As of today, over 130 million doses of Covid-19 vaccines have been inoculated to the citizens; 55.74 million are the first shot (80.1%), 50.42 million are the second shot (72.5%), and 24.18 million are the first booster shot (34.8%), according to the DDC.
Worldwide, WHO has reported that the number of new Covid-19 cases has decreased for a second consecutive week, with a 16% decline during the week of March 28 through April 3, as compared to the previous week, after the increase observed during the first half of March. The number of new weekly deaths also decreased sharply, -43%, as compared to the previous week, during which an artificial spike in deaths was observed, the world's health organisation noted in its latest weekly update on Covid-19.
All the WHO regions show decreasing trends both in the number of new weekly cases and new weekly deaths, with over nine million new cases and over 26,000 new deaths reported. As of April 3, just over 489 million cases and over six million deaths have been reported globally, WHO said.
But it added; "These trends should be interpreted with caution as several countries are progressively changing their Covid-19 testing strategies, resulting in lower overall numbers of tests performed and consequently lower numbers of cases detected."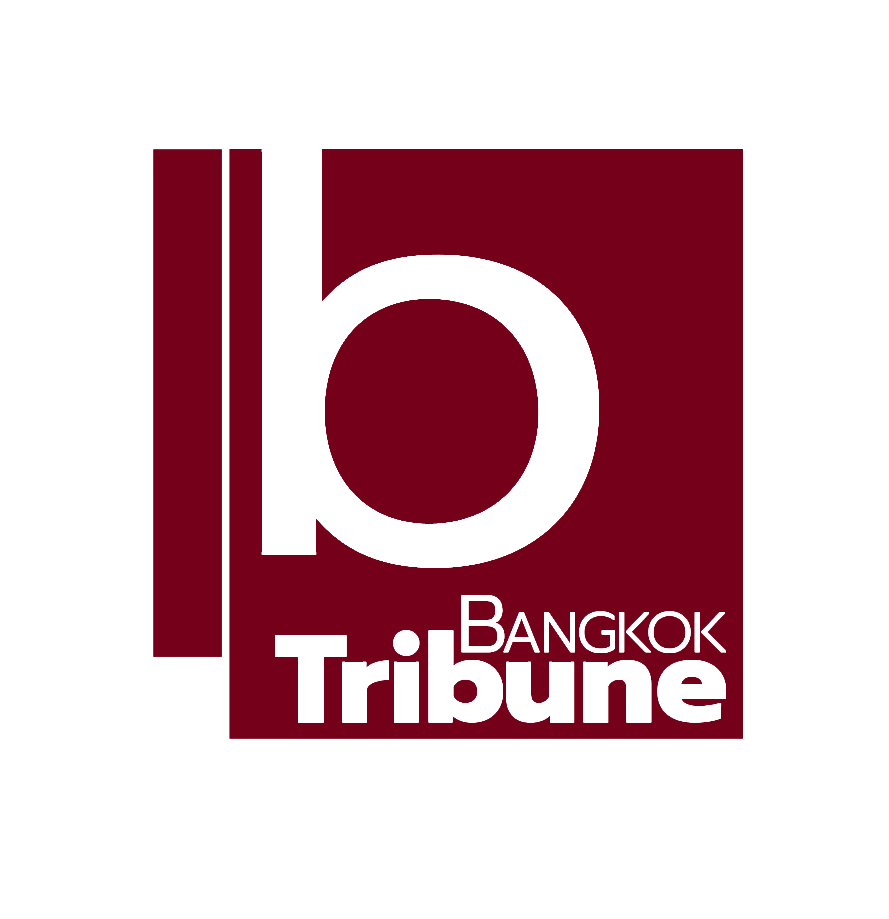 Indie • in-depth online news agency to "bridge the gap" and "connect the dots" with critical and constructive minds on development and environmental policies in Thailand and the Mekong region; to deliver meaningful messages and create a big picture critical to public understanding and decisions, thus truly serving the public interest.