Public Health executives have settled the formula to allocate limited Covid-19 vaccines to try to ensure fairness by giving priority to highly infected areas and groups at high risks
Senior public health officials at the Department of Disease Control have lined up to elaborate the Covid-19 vaccine allocation plan, which has been finalized a few days ahead of the kick-off of the mass vaccination program set on June 7.
According to Dr. Sophon Iamsirithavorn, the DDC's Deputy Director-General, who revealed the plan at the press briefing on the national vaccine rollout organized by the World Health Organization, the Public Health Ministry, and their partners, Thailand has set a clear policy now that everyone living in the country, Thais and foreigners, can access to the vaccines especially during this second phase, under which more vaccines are available.
The experts working on the plan have agreed that priority will be given to areas with high infection rates and those prone to morbidity and mortality will be subject to vaccination first, Dr. Sophon said.
That means Bangkok and its peripheries that have been highly infected by the virus in the third wave will be subject to more vaccine doses than other areas. And people aged 60 and over and those with chronic diseases will receive the vaccines before other groups. They are the first in the queue of the mass vaccination program starting from June 7 onwards, he elaborated.
"The vaccine allocation for high infection areas is meant to help control the disease, and if successful, that means we can help prevent other provinces (from the virus). Other areas may receive less, but at the end, within the next five or six months, everyone will get it (the Covid vaccine)," said Dr. Sophon.
Vaccine inequity
Covid-19 vaccine allocation has become a hot issue as it is linked to inequity when the supply is limited. Globally, the issue has been circulated for some time, with WHO having raised it when assessing the situation and learned that a large proportion of the vaccines is in the hands of rich countries.
As reported by the BBC in April, WHO chief, Dr.Tedros Adhanom Ghebreyesus, described the situation that "There remains a shocking imbalance in the global distribution of vaccines." and "On average in high-income countries, almost one in four people have received a Covid-19 vaccine. In low-income countries, it's one in more than 500."
WHO has been attempting to address the issue since the beginning of the Covid outbreak by coming up with a pool system called COVAX Facility to help acquire adequate and cheap or free vaccines for poor countries to ensure equity in global public health services.
Its COVAX scheme, however, has also been bogged down by the situation. So far, it has managed to deliver 80 million doses to 129 counties joining the scheme, a sum extremely far from the target of 2 billion doses set for this year.
Nationally, the issue has become pertinent as well as people are vying for vaccines to protect their own health or business. Seemingly realizing the situation, the Thai government has decided to regulate the vaccine procurement and distribution by itself although it repeats that it has not prohibited private entities to import vaccines.
However, its vaccination plan has been changed back and forth, prompting criticism against it for poorly managing the lots, which are already limited.
Dr. Opas Karnkawinpong, the DDC's Director-General, said in a separate press briefing today that the vaccines would be more available for the mass vaccination program this month onwards, with a total target for this year set at 100 million doses for 50 million people. 50 more million doses would be sought out next year for any changing circumstances including the virus mutations, he said.
The doses available will be divided up based on the size of the population in the provinces. But if provinces are areas highly infected by the virus, they would get additional doses. Socio-economic groups or professions prone to high risks would also get extra doses. Similar doses would also be set for "special" areas following the government policies, such as tourist attractions, he explained but did not elaborate percentages shared between each category.
As such, Bangkok for this month would receive 2.5 million doses out of the vaccines available, estimated to be around over six million doses acquired from AstraZeneca and Sinovac, according to Dr. Opas.
WHO recommendations
In dealing with the vaccine inequity issue, WHO has also come up with the so-called Values Framework and the Prioritization Roadmap to help guide Covid-19 allocation and distribution worldwide. These guidelines line up values and principles that countries should follow when allocating the vaccines to ensure equity among different populations.
For instance, the framework lines up values, ranging from human well-being, equal respect, global equity, national equity, reciprocity, and legitimacy as prime principles to be considered when countries plan to allocate vaccines.
The global public health organization recommends countries to consider these guidelines as their guidance for prioritization of Covid-19 vaccinations.
Dr. Daniel Kertesz, WHO representative to Thailand, who joined the session, expressed his support to the country's mass vaccine program, saying people should get a jab as the vaccine is effective and safe.
He said Thailand is in the same situation as other countries where vaccines are still limited, but the ultimate goal to prevent Covid-19 is vaccination. So, prioritization is the key to this, and WHO recommends that people aged 60 and over and those with chronic diseases should be a priority as they have higher risks than other groups of people, said Dr. Kertesz.
Dr. Soumya Swaminathan, WHO's chief scientist, said of prioritization of Covid-19 vaccines during the WHO press briefing that the prioritization was done based on the idea to prevent Covid-19 and to prevent it people who are most at risk need to be protected first. They are the elderly, people with underlying diseases, as well as frontline workers, and people who are exposed to the public, she added.
Dr. Swaminathan said currently two doses of Covid-19 vaccines are apparently adequate, but the virus keeps mutating and the organization has been tracking this while still learning the extent that the vaccines can provide protection against the disease. Since the first vaccines were administered last December, it's around six months and the antibody has still been maintained, she said.
Scientists are now looking at whether the booster is necessary, and whether it should be the same vaccine or the different one. She then recommended countries come up with a cohort monitoring unit to help track and monitor the vaccines' progress.
The development of the vaccines, she said, has been accelerating to keep up with the virus and its mutations. So far, there are four variants of concern; be they B.1.1.7 (Alpha, formerly the UK), B.1.351 (Beta, formerly SA), P.1 (Gamma, formerly Brazil), and B.1.617.2 (Delta, formerly the Indian), and they seem to be more transmissible while reducing neutralisation activity against an antibody differently.
As of May 25, 101 candidate vaccines are in clinical evaluation; 23 are in phase 3 or 4 clinical trials. And 184 more candidate vaccines are in pre-clinical trials. WHO has approved six of them for emergency use; be they AstraZeneca, Pfizer/BioNTech, Janssen, Moderna, Sinopharm, and Sinovac, the latest.
AstraZeneca and Sinovac, she said, has efficacy against symptomatic Covid-19 around 63% and 51% respectively. They are also highly effective against hospitalization and deaths. Sinovac is 100% effective against hospitalization and severe disease, she added.
Dr. Nakorn Premsri, Director of the National Vaccine Institute, said in times of emergency like this, the fact that people have to understand is there are no vaccines in stock. They are manufactured to fill the demands, and it's fortunate that the vaccines will be manufactured here, Dr. Nakorn said of AstraZeneca's locally manufactured vaccines by its counterpart, Siam Bioscience.
The government has an agreement with AstraZeneca about the vaccine exports in the future; that they must discuss with it first. So far, AstraZeneca will deliver 61 million doses to the government as planned. Around 20 million more doses are being sought from Pfizer, 10 to 15 million more from Sinovac, five million more from Johnson and Johnson, plus other alternative vaccines.
Although people have been vaccinated, they still need to continue disease control measures such as mask-wearing to ensure their protection against the disease, he stressed.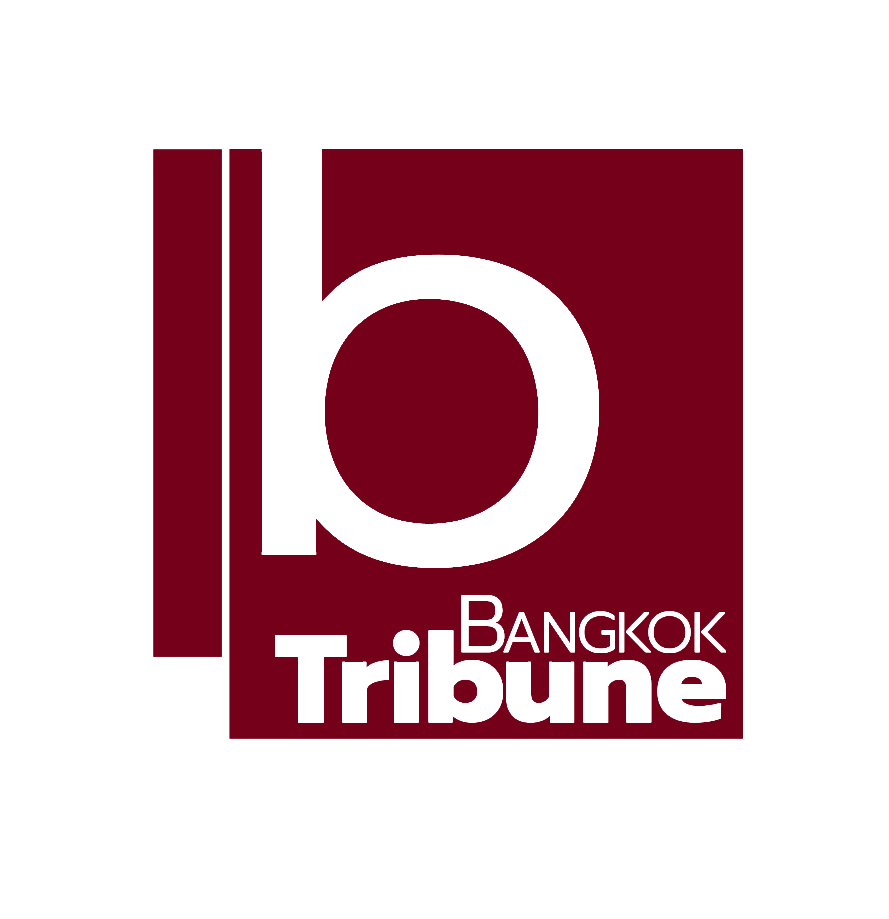 Indie • in-depth online news agency to "bridge the gaps" and "connect the dots" with critical and constructive minds on development and environmental policies in Thailand and the Mekong region; to deliver meaningful messages and create a big picture critical to public understanding and decisions, thus truly serving the public interest.