The law will come up with restoration targets and obligations across a broad range of ecosystems at land and sea at least by 20% by 2030_the first of its kind globally, and ecosystems with the greatest potential for removing and storing carbon and preventing or reducing the impact of natural disasters will be the top priorities. The only issue remains is its urgent adoption and effective implementation, the world's top conservationists said
Conservationists from the world's top organisations including WWF have issued their join statement this week, praising the EU's move in saving the continent's degraded biodiversity and ecosystems with the new law proposal called Nature Restoration Law.
They said this could put the EU's degraded ecosystems_up to 80%_ on a path to recovery, and it's "a huge milestone", and "a true and strong attempt" to reverse the tide of biodiversity loss and climate change. They have hence called on the bloc to adopt and implement the law urgently.
"We call for its urgent adoption and implementation as it is a true and strong attempt to reverse the tide of biodiversity loss and climate change. The European Parliament and Council of the EU must fully endorse the positive elements and strengthen the existing weaknesses without delay," according to the group's statement led by WWF.
Senior Biodiversity Policy Officer at WWF European Policy Office, Sabien Leemans, said the proposal by the EU Commission is good but people need to keep in mind the urgency and make sure "the bulk" of the restoration action is not pushed back beyond 2030.
"This decade must be the turning point to place nature on the path to recovery. Restoration of ecosystems like peatlands, forests and seagrass meadows can help reduce emissions and sequester millions of tonnes of carbon each year. The restoration law is a huge opportunity to bring nature back before the climate and biodiversity crises spiral completely out of control," she said.
Policy Officer for Biodiversity at the European Environmental Bureau, Laura Hildt, also said the proposal is a strong tool to bring back and improve ecosystems that can help people to deal with droughts, floods and heatwaves. She remarked that the overarching obligation to restore 20% of the EU's land and sea by 2030 can be "game-changing"_provided all states do their fair share and put in place real restoration measures.
Wildlife and Habitats lawyer at ClientEarth, Ioannis Agapakis, said this law sets the foundation for bringing biodiversity back from the brink in the EU. Setting concrete targets and securing strong national implementation tools can turn the tide in the fight against these twin crises. But this is only if they are enforced, he added.
"For this law to have teeth, we need to see planning and monitoring, rules for the measures adopted, and consistency with other EU legislation. Otherwise, the law's targets will remain just numbers on a page," said Mr. Agapakis.
The major move
Following the Covid-19 pandemic that has exposed weaknesses and flaws in natural resources management that could open a door for new disease spillovers, the profile of biodiversity loss has been raised alongside climate change as the world's twin crises, and efforts to save the world's biodiversity have been increasingly gaining more and more momentum, especially during the recent Biodiversity Convention meetings, including the recent CBD working group's meeting in Nairobi, Kenya that was wrapped early this week. It is claimed that the meeting has got close to acquire the final draft of the post-2020 global biodiversity framework text to be tabled for global agreement at the end of this year.
But this is the first time that the world has seen a major move in related legislation made by blocs or countries ahead of the major global event.
According to the EU Commission's explanations on its website, the proposal delivers on a key element of the European Green Deal; the Biodiversity Strategy for 2030 commitment for Europe "to lead by example" on reversing biodiversity loss and restoring nature. It is the EU's key contribution in the ongoing negotiations on the Framework to be adopted at COP15 now set in Canada's Montréal in mid-December instead of China's Khunming, the Commission noted.
It added that this is also the first-ever legislation that explicitly targets the restoration of Europe's nature; to repair the 80% of European habitats that are in poor condition, and to bring back nature to all ecosystems_from forest and agricultural land to marine, freshwate, and urban ecosystems.
According to the Commission, Europe's nature is in "alarming decline" with more than 80% of habitats in poor condition. Wetlands, peatlands, grasslands and dune habitats are the worst affected. In Western, Central and Eastern Europe wetlands have shrunk by 50% since 1970. 71% of fish and 60% of amphibian populations have declined over the last decade, in addition. Between 1997 and 2011, biodiversity loss accounted for an estimated annual loss of 3.5–18.5 trillion Euros.
Under this proposal for a Nature Restoration Law, the Commission said legally binding targets for nature restoration in different ecosystems will apply to "every Member State", complementing existing laws. The aim is to cover at least 20% of the EU's land and sea areas by 2030 with nature restoration measures, and eventually extend these to all ecosystems in need of restoration by 2050.
The law will scale up existing experiences of nature restoration measures such as rewilding, returning trees, greening cities and infrastructure, or removing pollution to allow nature to recover, the Commission noted.
"The Nature Restoration Law will set restoration targets and obligations across a broad range of ecosystems at land and sea. Ecosystems with the greatest potential for removing and storing carbon and preventing or reducing the impact of natural disasters such as floods will be the top priorities," said the Commission on the website.
Economically, that could be translated to additional 8 Euros to 38 Euros of economic values of ecosystem services in benefits of nature restoration investment for every one euro spent, according to the Commission.
The targets proposed include;
*Restoration and rewetting of drained peatlands under agricultural use and in peat extraction sites.
*Overall increase of biodiversity and a positive trend for forest connectivity, deadwood, share of uneven-aged forests, forest birds, and stock of organic carbon in forest ecosystems.
*Restoring marine habitats such as seagrasses or sediment bottoms, and restoring the habitats of iconic marine species such as dolphins and porpoises, sharks, and seabirds.
*Overall increase of biodiversity, and a positive trend for grassland butterflies, farmland birds, organic carbon in cropland mineral soils, and high-diversity landscape features on agricultural land.
*Reversing the decline of pollinator populations by 2030 and increasing their populations from there on.
*No net loss of green urban spaces by 2030, a 5% increase by 2050, a minimum of 10% tree canopy cover in every European city, town, and suburb, and net gain of green space that is integrated to buildings and infrastructure.
Last but not least is removing river barriers so that at least 25,000 km of rivers would be turned into free-flowing rivers by 2030. (The conservation scientists proposed that 15% of the river length (178,000 km) be restored into free-flowing rivers by the deadline set as well as their floodplains.)
"To help deliver on the targets while keeping flexibility for national circumstances, the law would require the member states to develop National Restoration plans, in close cooperation with scientists, interested stakeholders and the public.
"There are specific rules on governance (monitoring, assessment, planning, reporting and enforcement), which would also improve policymaking at national and European levels, making sure authorities consider together the related issues of biodiversity, climate and livelihoods," according to the Commission.
The commission said of the next step of the proposal, saying it will then be discussed by the European Parliament and the Council, in line with the ordinary legislative procedure. The proposal dealing with pesticides will also be subject for consideration alongside as part of the efforts.
"Following adoption, the impact on the ground will be gradual; nature restoration measures are to be in place by 2030, while the pesticides targets should be reached by 2030," according to the Commission.
The top conservation organizations said the prime nature restoration proposal carries strong points. Among those are the overarching objective for area-based restoration measures on 20% of the EU land and sea area by 2030, as well as time-bound restoration obligations for all natural habitats and ecosystems. These have a potential to improve the state of nature at large scale, they said.
Also of great importance are the results-based targets for the restoration of agricultural and forest ecosystems. "These will oblige the member states to make progress in the recovery of vulnerable species and their habitats in land and seascapes currently overused by intensive practices. Such targets have been under extreme pressure by primary sectors wanting to keep their high-impact production activities," the conservationists pointed out.
In addition, the member states will have to draw up national restoration plans with the key elements on what to restore where and how to finance it. The Commission's review and linked obligation for them to adapt their plans accordingly are also promising to ensure that the plans actually deliver, the group further pointed.
What needs to improve, however, are in targets in the flawed fishery management area, time-bound targets to remove barriers in deteriorated rivers and water channels, targets to rewet peatlands, and compliance issues that may arise due to weak enforcement and monitoring among the member states.
Commissioner for the Environment, Oceans and Fisheries, Virginijus Sinkevičius, said; "Europeans are clear: they want the EU to act for nature and bring it back to their lives. Scientists are clear: there is no time to lose, the window is closing. And clear is also the business case: every euro spent for restoration will bring us at least eight in return. This is what this landmark proposal is about, restoring biodiversity and ecosystems so that we can live and thrive together with nature.
"It is a law for all people in Europe and for the generations to come, for a healthy planet and a healthy economy. It is a first of its kind globally, and we hope that it can inspire high international commitment for the protection of biodiversity in the upcoming COP15."
Sources: EU Commission/ WWF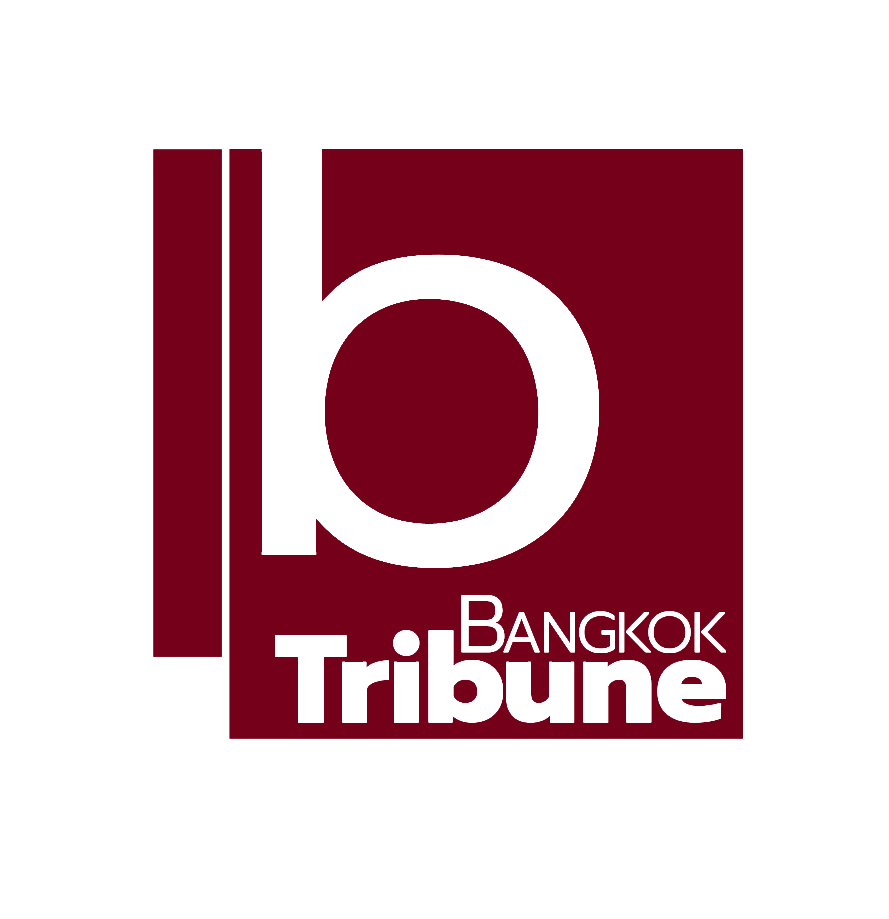 Indie • in-depth online news agency
to "bridge the gap" and "connect the dots" with critical and constructive minds on development and environmental policies in Thailand and the Mekong region; to deliver meaningful messages and create the big picture critical to public understanding and decision-making, thus truly being the public's critical voice