Representatives from the embassies in Bangkok have shared updates and insights on climate action of their countries and blocs before the 26th UN Climate Change Conference concludes today, but there is still a big gap to fill up in order to save the planet from a temperature rise beyond the threshold of 1.5C
The 5th Dialogue Forum, organized by Bangkok Tribune in collaboration with its partners, and in support of KAS Thailand, this week has invited representatives from the embassies in Thailand to share updates and insights on climate action of their countries and blocs as well as projections on what will come out from COP26, which is seen as a make-or-break event. While acknowledging that hopes still run high, they are not yet enough to address climate change and its catastrophic impacts, they reflected at the forum held on Tuesday.
"So, where are we now? Actually, I think we've made some pretty good progress over the last month. Before we started the negotiations, I think the outlook based on the commitments that the countries have made to cut their greenhouse gas emissions further is about 2.3 degrees of warming globally, But over the last few weeks, we have hit the point where for the first time we've gone below two degrees, according to the International Energy Agency (IEA).
"If, "the big IF", all of the countries have made new commitments followed through those commitments, we would hit 1.8 degrees of warming, which is far better than it's been at any other point. And it means we've managed to engage 90% of the world's economy in working towards net-zero greenhouse gas goals," said Mr. Andrew Beirne, Economic & Prosperity Counsellor and UK Permanent Representative to UNESCAP from the British Embassy Bangkok, whose country is the COP 26 Presidency and among the world's leaders in cutting GHG emissions with a deep cut beyond 50% by 2030, or at 68% compared to the 1990 level.
Mr. Beirne, who presented views and insights at the forum on behalf of both the UK and the COP26 Presidency as well said COP26 is so important as it's the last opportunity for countries to meet the world's ultimate goal of 1.5 degrees of warming.
COP26, he added, is the fifth climate negotiation after the 20th Conference in Paris (where the new agreement called Paris Agreement was introduced). Every five years, the world will have an opportunity for every country that is involved in the negotiations to go back and make a new and greater commitment to do more to cut Greenhouse Gas emissions.
This one, he stressed, is critical because all know that in Paris "we didn't do what we needed to". The core goal in hosting COP 26 is really clear; that is to put all the nations in line with what agreed in the Paris agreement, which is limiting GHG emissions and global warming ideally to 1.5 degrees. Mr. Beirne said that means almost halving emissions by 2030 and the net-zero emissions by 2050, which he said is "a huge task".
The first of the four prime goals set by the Presidency to achieve is therefore around mitigation and the attempt to push every country to submit a new target for increasing their commitments to cut GHG emissions, and also a long-term target and net-zero target ideally for 2050, according to Mr. Beirne.
"To be honest I think we've seen more movement than we will see in the next few days (as of Tuesday). The big announcements in terms of cutting GHG emissions we want to see came when world leaders met last week and gave different announcements about what different countries were going to do to cut their emissions further.
"I think when we started at the end of COP in 2019, we were on 2.9 degrees of global warming as a result of what had been pledged at Paris. And so we've seen that, if we can see this as a curve, it has gradually bent down over the last 18 or 20 months. And more countries have come in with new commitments since last year.
"And then we got sort of 2.3 degrees, and now we're down to 1.8 degrees. Now, as you've said, that's still not enough. We have two big challenges here at 1.5 degrees of warming," pointed Mr. Beirne.
Mr Beirne said the first challenge is; how do countries turn all those commitments or the nice things said into action? The second challenge is; how do countries keep the pressure up?
"How do we keep pushing countries to do more, to hit 1.5 degrees? Because actually the UN processes only allow for that every five years for COPs to review the progress. And we probably can't wait because it's just too urgent at this point," said Mr. Beirne, pointing to more active roles of different sectors including big oil and gas companies.
For the UK, he said, it has set out a target to cut GHG emissions compared to 1990 levels by 68% by 2030. At present, it has already hit 43% below 1990 levels, he added. All these, are legally binding, under which carbon budgets are set overtime at least until 2050 when the UK aims to achieve carbon neutrality, to help set the reduction deadlines for the UK to accomplish and involved sectors will take action accordingly through the carbon plans.
For instance, by 2030 the UK will stop all sales of combustion engine vehicles while electric plug-in vehicles will replace them. By 2050, it will go entirely net zero in the energy sector. As of last year, 58% of the UK's energy was already from low carbon sources such as renewables.
"I think what we often miss in this is the huge opportunity that comes from these renewables. They are now cheaper to buy than fossil fuels, for instance, electric vehicles will be cheaper to buy within the next six years, they're already cheaper to run. So, it is slowly, slowly, becoming our economic advantages," pointed Mr. Berine.
Speakers at the forum (clockwise): Dr. Céline-Agathe Caro, Director of the Office of the Konrad Adenauer Foundation in Thailand; Dr. Pinsak Suraswadi, Deputy Permanent Secretary of the Ministry of Natural Resources and Environment; Assoc. Prof. Dr. Seree Supratid, Director of Rangsit University's Climate Change and Disaster Center; Mr. Andrew Beirne, Economic & Prosperity Counsellor and UK Permanent Representative to UNESCAP from the British Embassy Bangkok; Mr. Evan Fox, Economic Officer from the U.S. Embassy Bangkok; Mr. Saroj Srisai, Programme Officer of the Cooperation Section, Delegation of the European Union to Thailand; Dr. Kritsada Boonchai, Coordinator of the Thai Climate Justice for All (TCJA).
The equation
Aside from mitigation, the UK as the COP26 Presidency also sets the goals in adaptation, supporting financing, as well as collaboration in the negotiations. Mr. Evan Fox, Economic Officer from the U.S. Embassy Bangkok agreed that countries need to address both sides of the equation, which is mitigation and adaptation.
Mr. Fox cited the example of natural disasters that occurred in Thailand as an urgency to address adaptation as part of the climate action countries should take. In 2011, for instance, the country had faced severe flooding, but years later, in 2019, it faced severe drought. The country, he added, was ranked as the world's eighth or ninth country which is vulnerable the most to climate change, while it is also the world's top twenty GHG emitters.
" I think when we think about climate change it's important to recognize both the mitigation and adaptation side," pointed Mr. Fox. "…It's important to think about both sides of this equation (Thailand as an example). I think all of us at CO26 and beyond are thinking about "how do we address both sides of the equation?".
Mr. Fox said the US especially President Biden has made climate change central to both the country's domestic and foreign policies. The US has set the target to cut GHG emissions through the NDC at around 50 to 52% by 2030. At the same time, it is encouraging all countries, including Thailand to really up their game in terms of making these bold commitments to address GHG emissions. The country stands ready to work with other countries to achieve the goals through different technical assistance and programs related to climate change, Mr. Fox said.
The US recognizes that the international community including the donor communities are important to reaching those targets, but incorporating local financial institutions into the countries' planning is also seen no less important in the eyes of the US, Mr. Fox said.
"We have a commitment to international climate finance, but we're also looking for creative ways to leverage the private sector and work with partners to increase funds that are available to countries throughout the world," said Mr. Fox, adding it's encouraging to also see a variety and the huge number of new initiatives coming out of CO26 to support countries to achieve the goals.
However, he remarked on the success of COP26, saying of the speech by former US President, Barack Obama, who has also delivered it at COP26 this week.
"I think former President Obama really said that we are not there yet. We really need to work together and bring this across the finish line and up to our ambitions. And I hope we can do that more in the coming months," said Mr. Fox.
EU representative, Mr. Saroj Srisai, Programme Officer of the Cooperation Section from the Delegation of the European Union to Thailand, also agreed that countries should work together in addressing climate change so that they can accomplish the goals, especially in cutting GHG emissions.
Mr. Saroj said the EU is serious in tackling climate change, coming up with the so-called EU Green Deal as an overarching policy for its eight key pillars including climate change. The EU, he added, has set the target on GHG emissions by 2030 at 55% under its Fitfor55 program, which includes clear plans for related sectors to implement, from electricity to industry to transport and buildings.
"We have no longer talked about climate change, we are focusing on climate action," said Mr. Saroj.
The EU also wishes to see countries raise their "ambitious" targets while providing support on climate financing, which has so far still missed the target of $100 billion to support the transition and adaption for developing countries.
"Commitments and timeframes must be brought forward as well as some market incentives," said Mr. Saroj.
Climate inequality
Dr. Kritsada Boonchai, Coordinator of the Thai Climate Justice for All (TCJA), and Secretary-General of Local Development Institute (LDI), speaking from developing countries and civil sector' points of view, said there is an issue concerning inequality to be considered when it comes to negotiations on climate change, as well as adherence to the key principle of common but differentiated responsibility and respective capacities.
This issue, he pointed, has different aspects to consider, ranging from history to impacts to power in negotiations.
The rush to tackle the problem, he added, could also lead to deeper inequality. For instance, land grabbing and reforestation could deprive forest dwellers of rights in the name of tackling climate change.
Aside from basing the negotiations on countries and nations, the world community should also think outside the box by engaging different sectors in the negotiations, especially key actors like oil and gas and fossil fuel companies to be able to truly achieve the goals of cutting GHG emissions.
"We still largely stick to countries' interests and losses, while they in turn largely rely on these companies to drive the economy. If we think of just short-term and immediate benefits and solutions to solve this problem, how we could achieve sustainable ones?
"Climate change needs a paradigm that is comprehensive and inclusive, and people should be at the centre of this challenge, not nations. Don't look just at the figures (targets), but people's lives," said Dr. Kritsada, while suggesting inclusion of all sectors as well as decentralisation of power in addressing the climate change problem.
Assoc. Prof. Dr. Seree Supratid, Director of Rangsit University's Climate Change and Disaster Center, and an author of the IPCC's reports, threw his support to Dr. Kritsada's point of view, saying solving climate change cannot be successful without incorporating SDG goals, and the inequality issue should be taken into consideration seriously.
Following his overview on climate science and the climate negotiations, he warned the countries with the available science from the IPCC (Intergovernmental Panel on Climate Change) that they are running out of time to address the problem.
Aside from the special reports on the temperature threshold of 1.5C, climate change and land, and on the ocean and cryosphere released over the last few years that have underlined deep impacts as well as the urgency to address climate change, the latest report by the IPCC's Working Group I, or AR6, he said, painted the picture of the situation very clear; that the changes of climate and related incidents are "widespread, rapid, and intensified".
The UN chief António Guterres even addressed the report as "a code red for humanity", he cited.
"These few words are very thoughtful and meaningful, and if you were (really) leaders, it's the time for you to really take serious action in the negotiations (at COP26)," said Dr. Seree, adding there is a challenge ahead with the deep cut of GHG emissions by 45% in 2030, while the collective effort through the NDCs is far behind the target.
"…Lastly, I think we need action, not just hopes. We don't want to sit and hear just what they said, but we need to closely follow up on their actions and plans that follow."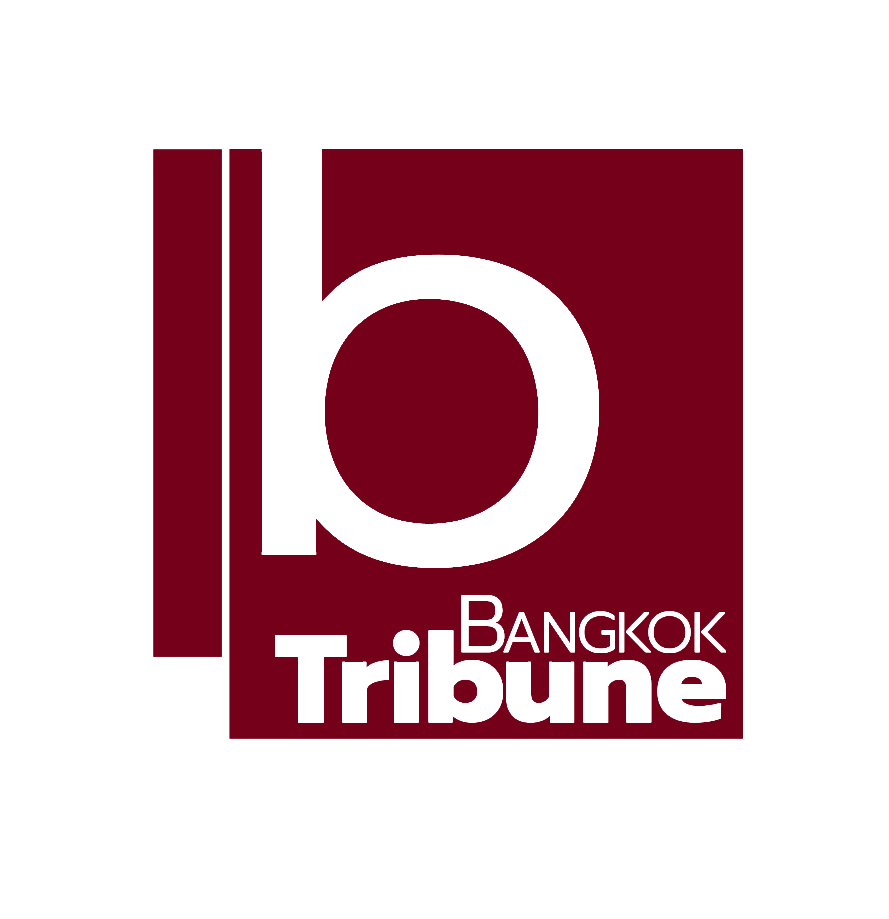 Indie • in-depth online news agency
to "bridge the gap" and "connect the dots" with critical and constructive minds on development and environmental policies in Thailand and the Mekong region; to deliver meaningful messages and create the big picture critical to public understanding and decision-making, thus truly being the public's critical voice