In his statement delivered yesterday evening, Prime Minister Gen Prayut Chan-o-cha affirmed his intention to reopen the country within 120 days in the hope to receive visitors to improve the economy despite the fact that the country's vaccine distribution plan is still encountering some hurdles
One day after his assurance on vaccine deliveries and distribution, PM Prayut went on air, which was televised nationwide, to reveal his plan to reopen the country in the next four months_with a modest condition that the citizens on target have received at least one dose of Covid-19 vaccines.
PM Prayut said of his so-called roadmap to restart the country in a post-covid period that over the past month the outbreak has been extensively resolved as work among concerned agencies has been integrated or coordinated following his direct instruction. As a result, the country has managed to move to address the problem fast as well as securing over 100 million doses of Covid-19 vaccines from manufacturers, or 105.5 million to be exact, either from advanced deals or procurements.
PM Prayut said these vaccines would be successively delivered within this year, and that means at least 50 million people should receive them by October if the deliveries sufficiently meet the needs, which is around 10 million doses each month. As such, it's time for the country to move forward by reopening the country to receive visitors, he said.
"This is a critical way to help relieve sufferings that our people have been shouldering. They have barely been able to make a living for a big while," said PM Prayut. "So, I have set the goal that Thailand will fully reopen within 120 days starting from today on. If any cities are ready earlier than that, so they can reopen the city faster than what is set."
Under the PM's reopening plan, visitors with two-dose inoculation do not need to undertake a quarantine. So would Thai citizens who reside overseas and wish to return to the country. Workplaces and firms should be reopened as normal and domestic travels should be pursued without any obstacles or restrictions unless there is an emergency, according to the PM, who asked provinces to get ready for the plan.
To start with, the Phuket Sandbox model, under which up to 70% of the province's population is set to get covid vaccine inoculation so that the province can be reopened for visitors, would be tabled for the Cabinet's endorsement next week, PM Prayut said, while adding that he hoped by then other countries would relax their rules and allow their citizens to travel out of the countries.
"I realise that my decision today comes with risks because once we have decided to reopen the country, there is a possibility of an inclining trend of infections, no matter how well we try to prevent it.
"But as we have assessed the situation and considered people's economic needs, it's time to take some calculated risk together. We need to get prioritized and move forward," said PM Prayut, stressing that this is the time to help people get back on their feet after the government was successful in protecting people's lives and the public health system in the first round, citing this is his next mission.
Then he added; "We have got to make up our minds as we have learned from experiences around the world that we have to live with this virus for so long. However, we cannot wait until it gets eradicated and we cannot wait until we complete our two-dose inoculation. So, we have got to learn to live with it, just like other diseases and put it under control to enable our people to come out and make a living again."
"This is my intention, my policy," said PM Prayut.
A new campaign to help promote the "Phuket Sandbox" set to be launched this coming July 1, with football superstars from Leicester City joining in. Credit: Tourism Authority of Thailand
In order to meet these goals, PM Prayut assured the people that his government would try every means to get vaccines as planned while acknowledging the fact that vaccine deliveries and distribution may encounter hurdles along the supply chain.
Under his directive, PM Prayut said everyone in this country must get the first dose of the Covid vaccine as quickly as possible as he believed it could help boost immunity against the disease. In the long term, he placed hopes on local manufacturing of Covid-vaccines in the country as this could help secure access to the vaccines as wanted.
"I take this as our right decision because it's the best approach in dealing with the disease in the long term. We chose this way since the beginning and I have to thank all the experts who advised on this," said PM Prayut, who also extended his thank to all medical staff and volunteers nationwide, while allaying concerns about any impasses in future deliveries and distribution of the vaccines, citing the work is grand and can face some obstacles.
Thailand has managed to inoculate the frontline medical staff and related workers with over 6 million doses of Covid-19 vaccines since February, but the mass vaccination program kickstarted on June 7 has hit a hurdle due to shortage and delays of vaccines set for hospitals and vaccine centers nationwide, resulting in postponement of vaccine inoculation appointments in a number of hospitals including those in Bangkok this week.
According to the government's plan, 6 million doses of Covid-19 vaccines would be distributed this month, with the first three million in the first half of the month, and the second half later. Concerned officials including the PM said of the situation; "The vaccines were not delivered in a whole lot, but "successively" arrived in small lots (thus being delayed)."
The risk
PM Prayut's decision comes as some medical experts including Prof. Dr. Prasit Watanapa, Siriraj Hospital's Dean of Medicine Faculty at Mahidol University, had expressed concerns over the total opening of the country despite the full vaccine inoculation, citing the vaccines available so far cannot protect people against every variant reported.
The noted expert, who is also the government's advisor, expressed his particular concern on the Phuket Sandbox model, saying it's too early to proceed with the plan as new variants may be brought in while all protections will be put down to facilitate visitors' arrivals.
He told Thai PBS on Tuesday that the country has managed to inoculate less than 10% of the citizens on target. The work needs to be expedited, and people still need to take public health and social measures along even they are inoculated with Covid-19 vaccines, he said.
The World Health Organization (WHO) also expressed similar concerns. In April, it said it would not like to see the vaccine passports as a requirement for exit or entry as it's not sure that the Covid-19 vaccine could yet help prevent transmissions. This was partly due to unequal access to the vaccines among the world's citizens, thus exclusion of some groups.
As of June 15, although the numbers of new cases and deaths over the week continued to decrease as reported to WHO, with over 2.6 million new weekly cases and over 72 000 deaths, or a 12% and a 2% decrease respectively compared to the previous week, the number of cases is still inclining in Africa, where the organization is particularly concerned due to an extensive shortage of the vaccine coverage.
The global cumulative cases have surpassed 175 million already, and new variants have been reported to WHO this week, including Lambda or C.37 from Peru, which has been designated as the Variant of Interest.
WHO has been monitoring the virus evolution and said it "continues to be expected". The more the virus circulates, the more opportunities it has to evolve, it said. The global public health promotion organization has suggested the public stick with public health and social measures as fundamental approaches in dealing with the mutating virus.
"Reducing transmission through established and proven disease control methods as well as avoiding introductions into animal populations are fundamental to and crucial aspects of the global strategy to reduce the occurrence of mutations that have negative public health implications.
"PHSM remains critical to curbing the spread of Covid-19, including all variants that evolve," noted WHO in the June 15 weekly update on Covid-19.
The organization has also revealed a new study on the impact of PHSM during the outbreak supported by Norway, the first academic study to see the effectiveness of PHSM.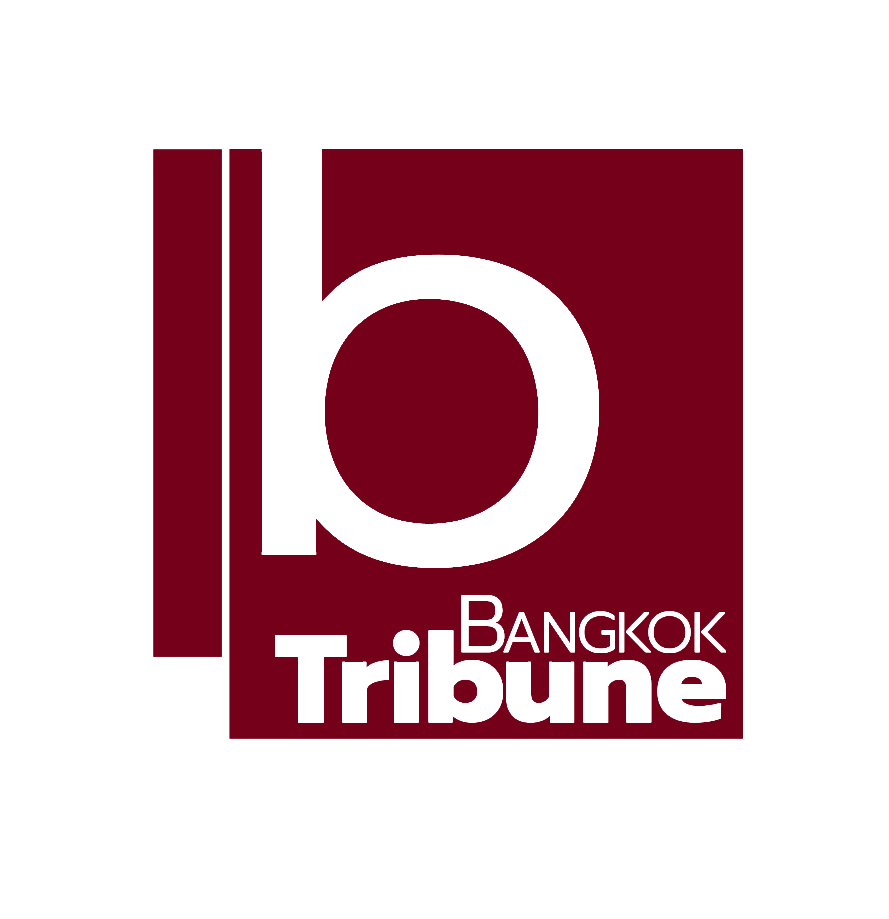 Indie • in-depth online news agency
to "bridge the gap" and "connect the dots" with critical and constructive minds on development and environmental policies in Thailand and the Mekong region; to deliver meaningful messages and create the big picture critical to public understanding and decision-making, thus truly being the public's critical voice