Like other seized wild animals, they would end up living there for their whole life until they die
The veterinarian team from the Department of National Parks, Wildlife, and Plant Conservation (DNP) has successfully transferred three tiger cubs seized during the raid last November from their temporary shelter in Ubon Ratchathani province in the Northeast to a wildlife centre in Suphan Buri province in the Central Plains, with the total travel distance of nearly 700 km.
The cubs had been raised at their temporary shelter in DNP's Protected Areas Regional Office 9 after its director led the raid in last November and took four tiger cubs back to raise there. But since, the two-month-old cubs had grown up and they needed greater care than what the facility could provide. The plan to transfer them to where is more suitable was thus hatched. It was scheduled during January 16-18.
The operation has been undertaken over the past few days with the success. The first team of the operation was sent to Paro 9 on Monday to observe the cubs, which were only three of them left as one had died last month due to Pneumonia. They were reported of having good health.
l The cubs_Mukda, Sawan, and Kham Khong_ during the transfer last night. Videos courtesy of Paro 9
Under the leadership of the DNP's Wildlife Health Management Division, the team started their trip in the late evening yesterday, transporting the cubs in a van before reaching Bung Chawak Wildlife Management Development Centre early morning today.
"Bung Chawak is more suitable than wildlife breeding centres in the region as it's well equipped with medical equipment and personnel. It also has an adequate budget to take care of them," said Chaiwat Limlikhit-aksorn, Paro 9's director, who led the raid and rescued the cubs.
The cubs are well adjusting to their new environment, the veterinarians taking care of the cubs reported. They are in good health, they said.
l The tiger cubs when first rescued in mid-November last year. They looked frail, with weights only around 2.7 to 3 kg or so. Photos courtesy of Paro 9
The smuggled cubs
This is not the first time in the year that tiger cubs were trafficked. In early April, there was a case that a wildlife trafficker was arrested and a two-month-old tiger cub was seized in the middle of the city. It was later sent to the wildlife centre for care and named as Nong Khwan, which had drawn a lot of public attention to the issue since.
But still, the seizure of the four cubs followed months later. Following the investigation led by Mr. Chaiwat, the joint task force from his office and the Natural Resources and Environmental Crime Suppression Division hatched a sting operation in mid-November and arrested a 63-year-old man from Chiang Rai province, who claimed to be a retired police officer, and who had sought tiger cubs to raise as his pets at home.
The investigators did not believe in his testimony as his passport showed that he had travelled to neighbouring countries through Chiang Rai and Mukdahan provinces' borders several times, prompting them to be rather convinced that he was among wildlife smugglers.
l Photos courtesy of Paro 9
The undercover investigators had tried contacting him for the purchase of four tiger cubs a few months before, worth two million baht in total. The man was reported to have travelled to Lao PDR along with his companion to buy the cubs from Lao and Vietnamese nationals. Six tiger cubs were offered, but they bought only four of them.
The investigators found that there was a transportation of some Rosewood logs to trade with the tigers as they did not have enough money to pay the traders there. The tiger cubs were then transported on the boat back to Thailand before being handed over to the undercover police. "It's the trade of tigers with logs", the investigators termed this illicit act.
Based on their investigation, the investigators learned that tiger cubs were bred in Thailand. After they were born, they would then be smuggled to neighbouring countries and raised there first as these could elude law enforcement.
Thailand has long been accused as a centre of transnational wildlife trafficking spot, especially in the Mekong Region. Tigers are among wild animals subject to wildlife trafficking and tiger farms here are often blamed by conservationists as their illegal breeding centres. Legal loopholes are often blamed for the boom of this dirty business and calls for permanent closure of tiger farms here have been going on and off for some time already.
l The latest photos of the three cubs_Mukda, Sawan, and Kham Khong_taken early this week before the transfer. Photos courtesy of Paro 9
Tigers are listed in Appendix I under the Convention on International Trade in Endangered Species of Wild Fauna and Flora (CITES). This means any trade of tigers or their parts is banned, except for research.
Those violating Wildlife Conservation and Protection Act B.E.2562 (2019) could face a jail term of five to ten years and a fine worth up to Bt 500,000 to a million baht for trading or possessing wildlife. And for seized animals, they can generally not be released into the wild, but rather end up living in wildlife care centres for their whole life until they die.
Mr. Chaiwat, meanwhile, has been working with his Lao counterpart to suppress the activity, which is reported of involving 20 more cubs, which are facing the same fate somewhere along the Mekong River.
Read a full report @Bangkok Tribune/ Special Reports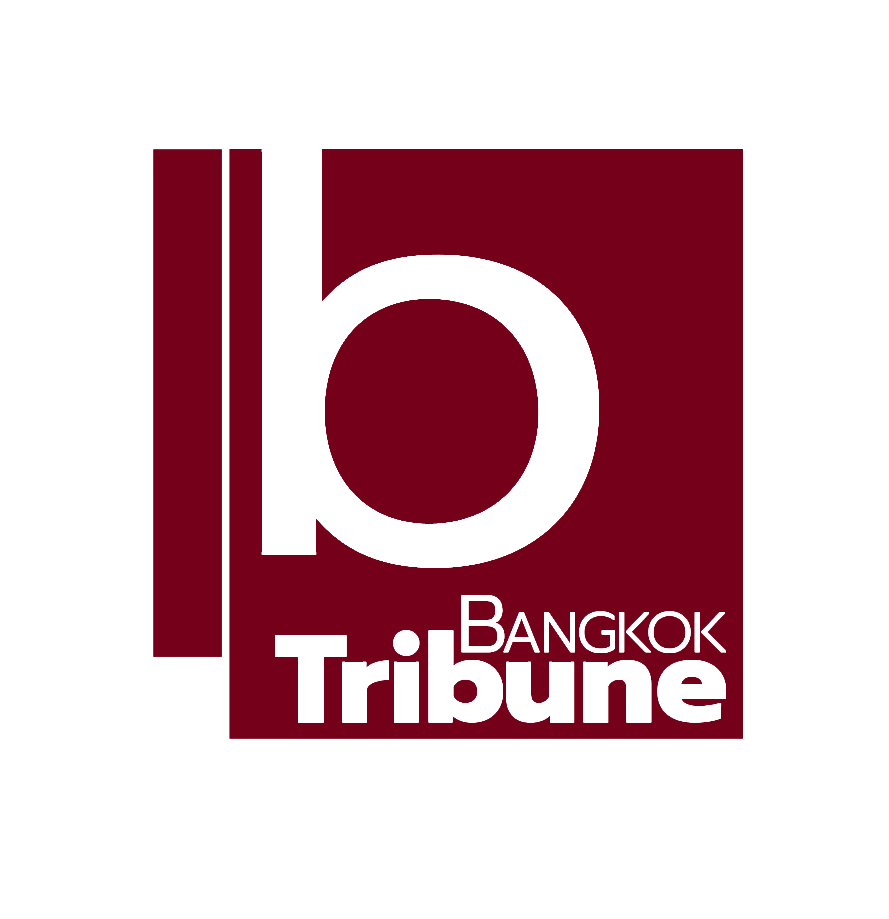 Indie • in-depth online news agency
to "bridge the gap" and "connect the dots" with critical and constructive minds on development and environmental policies in Thailand and the Mekong region; to deliver meaningful messages and create the big picture critical to public understanding and decision-making, thus truly being the public's critical voice