Evidence is almost complete, said NACC Secretary-General, whereas its complainant calls for a faster process to wrap up the case. Conservation advocates, meanwhile, call for a major revamp of the DNP to prevent interference and corruption
NACC Secretary-General Niwatchai Kasemmongkol has revealed that the National Anti-Corruption Commission sets to appoint an inquiry panel right away to look into the DNP bribe-taking case without going through an inspection as it has received the case from the Anti-Corruption Division (ACD) investigators. At least two NACC commissioners will be appointed as the panel's members alongside one inquiry chief officer and one independent expert, the NACC secretary-general added.
"The evidence in this case is almost complete. Aside from this, we found other packages of money (at the scene), which show that it's not the only one (damaged party), but several," said Mr. Niwatchai, adding this has well backed up the allegation.
The appointment of the panel is the agency's second step of work to proceed with corruption allegations involving senior government officials. Generally, the agency may receive complaints or petitions from complainants before starting to inspect cases to see whether the information or details provided are sufficient to proceed further or are under its authority to proceed. This could take time from six months to 15 months if extended.
The cases will be concluded and then proposed to the NACC to consider whether or not it will further proceed with them. If that is the case, an inquiry panel will be appointed to look into the facts in the cases accordingly. Its findings will then be forwarded to the NACC to consider whether or not it will forward the cases to prosecutors for prosecution. The panel will be given two years to complete the job, but this can also be extended for another year.
"Considering the evidence, I think the panel could finish its work within one year or less than that," said Mr. Niwatchai.
The NACC received the case handed over to it by the ACD yesterday whereas Mr. Chaiwat came to meet it to file an additional complaint about an emerging threat against the witnesses. Photos contributed by ©Thiti Wannamontha
That's, however, not fast enough for the complainant, Chaiwat Limlikhit-aksorn. Mr. Chaiwat, the DNP's Protected Areas Regional Office 9 director, yesterday came to meet the NACC to file an additional complaint, claiming that some witnesses in the case are being threatened. He asked the agency to wrap up the case and forward it to the prosecutors for prosecution within 30 days, citing clear evidence and witnesses' testimonies.
In early August last year, Mr. Chaiwat had filed a complaint to the NACC against the DNP's chief, Rutchada Suriyakul Na Ayutya. According to the NACC, his complaint complained that a senior executive of the department has exercised power to demand bribes from his subordinates in exchange for position retaining. (Read: Behind the sting)
Following their investigation, the investigators learned that the DNP chief had demanded bribes from his subordinates who are heads of local park offices in exchange for position retaining. Those who refused to pay bribes were either removed from their offices or transferred to remote offices. As a result, some succumbed to his calls and had to pay bribes worth around Bt 200,000 to 300,000. In addition, he has also demanded them pay bribes monthly, according to the NACC.
They then hatched a sting on December 27, asking Mr. Chaiwat to hand over the called money worth Bt 98,000 to the DNP chief. As he had handed over the money, the investigators stormed into the chief's office and caught him off guard, with the same banknotes on his desk. The investigators also searched his office and found nearly five million baht packed in several envelopes, leading to the arrest accordingly.
At this point, Mr. Niwatchai said the evidence involves only the DNP chief. Whether to extend its investigation depends on evidence avialable, he added.
"NACC may come up with an assumption and we prove it with evidence and witnesses' statements in order to see who is involved in an allegation. If you have evidence, give it to us and we will investigate further. At this point, the evidence involves only the DNP chief. There is a belief that it may have been linked to his superiors; the minister or the permanent secretary, but we cannot say that without evidence. Otherwise, we would accuse them without proof," said Mr. Niwatchai, responding to speculation that those at higher ranks may have been involved in this scandal.
A major revamp of the DNP
Conservation advocates, meanwhile, have called for a major revamp of the DNP. Seub Nakhasathien Foundation's Chairman, Sasin Chalermlarp, also a strong supporter of the DNP, views this case as a flaw within the DNP's structure and personnel management system.
At the discussion on the lessons learned from the DNP bribe-taking scandal organised by the foundation yesterday, Mr. Sasin shared some observation on irregularities in position reshuffles at the DNP last year, which may have facilitated the graft as alleged.
Based on a bureaucratic work structure, which is still widely based on C-ranks, those under C-8, whose work is equivalent to a young manager level and about to move to higher positions as the department's executives, will have their positions promoted under the authority of the department's director-general. They are widely dispatched to head local units or offices such as national parks, wildlife sanctuaries, and others, and control certain amounts of budgets distributed to them by their regional offices.
Those with C-9, who are in charge of regional offices or the department's divisions, will have their positions promoted under the ministerial permanent secretary's authority, and the Cabinet will appoint a director-general with C-10 with a proposition of his minister.
Shortly before the chief's order to reshuffle officials of C-8 and below in late last February, there had been a major reshuffle of around 20-30 C-9 officials, who were principally responsible for the department's budget distribution, already. According to Seub, up to 80 C-8 officials out of 134 were then reshuffled or transferred around national parks offices nationwide, or around 60%, compared to the record of a year before. The foundation's chairman asked whether all these may have faciliated the graft committed.
Aside from a call for a bribe in exchange for position retaining and collection of the state conservation budgets deducted in percentage, corruption at the department has ever taken place in a form of a bribe in exchange for a higher or better position, especially among popular national parks offices such as marine national parks offices, and "free-for-use" money taken from a budget set for "general" purposes within the department's divisions, Mr. Sasin noted.
To prevent interference and corruption, the department needs a major revamp, especially for its personnel management system, he stressed. This means a new career path should be seriously introduced and a system or mechanism for its personnel management and position promotion is required, rather than putting all in the hands of the department's chief.
The latest casualty of the DNP as a park ranger, Thanongdech Suntornworachan, was shot dead this weekend during an arrest of poachers in Khao Khieo-Khao Chompu Wildlife Sanctuary in Chon Buri province. It's widely observed that the bribe-taking has resulted in the budget for conservation work in some areas stretching thin and rangers are working harder to protect the forests and wildlife. Photos courtesy of DNP
The DNP's structure also needs a major overhaul, the forum was heard. A former director of Wildlife Conservation Division, Sompong Thongsrikhem, said the department is responsible for around 73.6 million rai of protected areas; around 45 million rai is national parks (155), while another 28 million more is wildlife sanctuaries and no-hunting areas and others (158).
Area-based national parks offices and wildlife sanctuary offices are considered as the prime units to take care of the protected areas nationwide. Considering the annual budget given to the department, around 11 billion baht, that's enough to run the work, Mr. Sompong said.
However, a large sum of the budget is given to secondary function-based work units and divisions instead. So, there is a need to revamp the department's structure by dissolving or moving such units or divisions to be under national parks offices and wildlife offices for more efficiency and better prevention against interference or corruption, the former director recommended.
Mr. Niwatchai, who also joined the discussion, remarked that the scandal at the department is actually nothing unprecedented as a lot more of such cases are under the capet. He agreed that position promotion of high ranking officials is crucial in determining the work at government agencies, but last but not least, it's the strength within that is most counted, he said.
"Today we are lucky that we have got a whistleblower. Whether agencies will be exploited for personal gains or not really depends on their executives. Good executives could guide the good culture of organisations, but officials in organisations must be strong and dare to stand up against wrongdoings too," said Mr. Niwatchai.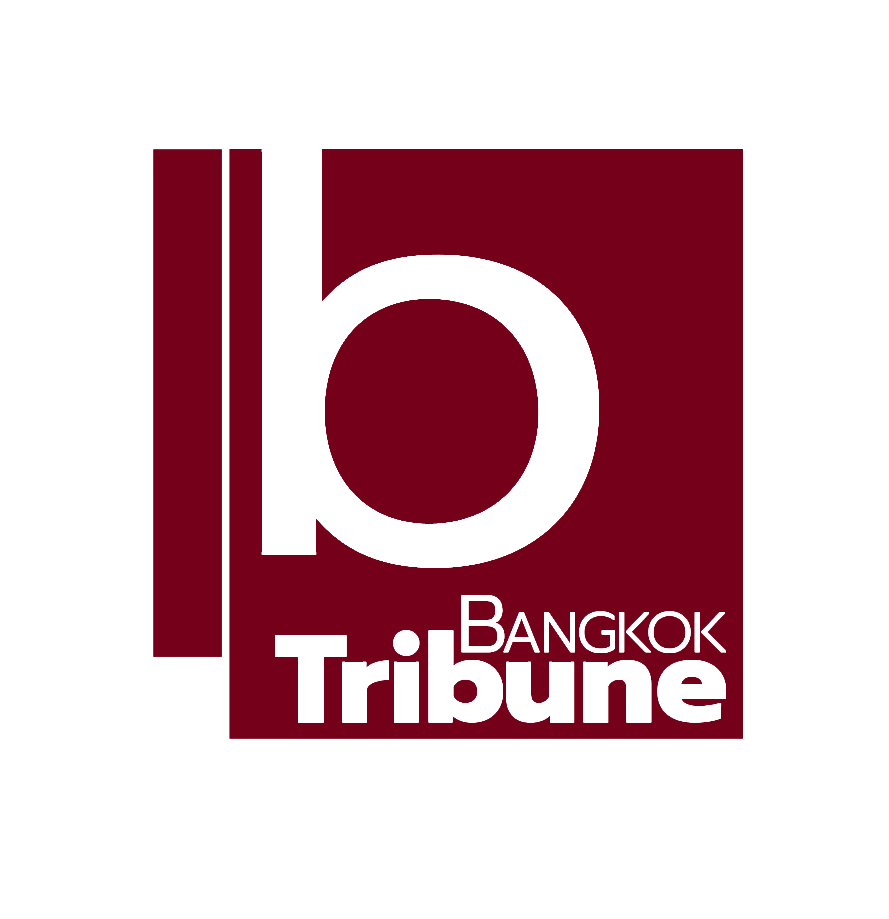 Indie • in-depth online news agency
to "bridge the gap" and "connect the dots" with critical and constructive minds on development and environmental policies in Thailand and the Mekong region; to deliver meaningful messages and create the big picture critical to public understanding and decision-making, thus truly being the public's critical voice