The UN Climate Change Conference, COP26, over the first week has seen a number of developed and developing countries commit themselves to newly emerging pledges that aim to help cut Greenhouse Gas (GHG) emissions deep in a race against the temperature rise_from halting deforestation, phasing out coal, to methane reduction. But not Thailand yet
As the World Leaders Summit's opened at COP26 on Monday, global leaders took turns pledging both unchanged and new GHG emissions reduction goals including the net-zero emissions by the mid-century. They then pledged further to help cut GHG emissions through a series of declarations and statements. Among the first that followed their net-zero emissions pledges was the Glasgow Leaders' Declaration on Forests and Land Use which was issued the next day for signing up.
The signatories, 133 as of Saturday, first emphasized the critical and interdependent roles of forests of all types, biodiversity, and sustainable land use in enabling the world to meet its sustainable development goals. This, they declared, was to help achieve a balance between anthropogenic greenhouse gas emissions and removal by sinks and to adapt to climate change and maintain other ecosystem services.
They then reaffirmed their commitments to three UN conventions born during the same period of the 1990s; be they the Convention on Biological Diversity, the UN Convention to Combat Desertification, and the UN Framework Convention on Climate Change (UNFCCC), plus the Paris Agreement as well as the Sustainable Development Goals.
Especially, they reaffirmed their commitments to sustainable land use, and to the conservation, protection, sustainable management and restoration of forests, and other terrestrial ecosystems.
Recognising that to meet those will require transformative further action in the interconnected areas of sustainable production and consumption and supports of smallholders, Indigenous Peoples, and local communities, who they said "depend on forests for their livelihoods and have a key role in their stewardship".
The leaders in the joint declaration then declared their commitment through their signing to work collectively to "halt and reverse" forest loss and land degradation by 2030 while delivering sustainable development and promoting an inclusive rural transformation.
These mean shared efforts on various actions including conserving forests and other terrestrial ecosystems and accelerating their restoration; facilitating trade and development policies that promote sustainable development; reducing vulnerabilities and building resilience especially among the rural population while recognizing their rights following the related legal frameworks; redesigning agricultural policies that are environmental-friendly, and among others.
"We urge all leaders to join forces in a sustainable land-use transition. This is essential to meeting the Paris Agreement goals, including reducing vulnerability to the impacts of climate change and holding the increase in the global average temperature to well below 2C and pursuing efforts to limit it to 1.5C, noting that the science shows the further acceleration of efforts is needed if we are to collectively keep 1.5C within reach.
"Together we can succeed in fighting climate change, delivering resilient and inclusive growth, and halting and reversing forest loss and land degradation," read the declaration, which was the first and foremost outside the Paris process pushed by the UK Presidency.
As of Saturday, the pledge has covered over 90% of the world's forests or around 3.6 billion hectares.
As reported by the Guardian, the declaration is seen as an early win by the UK Presidency in pushing for the deep cut goals on GHG emissions at COP26.
COP26 President Alok Sharma said of the joint declaration the UK backed in the press release, saying; "Forests are one of our best defences against catastrophic climate change, and essential to keeping 1.5C alive. This historic commitment will help end the devastating effects of deforestation and support the developing countries and indigenous communities who are the guardians of so much of the world's forests."
The declaration, however, has been cautiously welcomed by ecologists and forest governance experts, who pointed to the previous similar deals that have failed to deliver, although major countries including the US, China, the EU as well as other major forested countries like Brazil, the Democratic Republic of the Congo, and Indonesia are on board.
Director-General of the Center for International Forestry Research (CIFOR) Robert Nasi said of the forest pledges, saying while these pledges are inspirational and encouraging, success will require them to be converted into actions better than in the past.
"And also that we organize a just and equitable transition from a fossil-fuel based economy to a bio-based and renewables economy. We must develop a framework and reporting mechanism to ensure these promises are met," said Mr. Nasi. "If we aren't careful, we could still lose our forests as the impact of climate change is felt through wildfires or pathogens, without ever bringing in the axe or the chainsaw," the world's leading forest conservation organization chief addressed shortly after the issuance of the declaration."
On Wednesday, up to 103 countries including 15 major emitters such as Brazil, Nigeria, and Canada had also signed up to the EU-US initiated Global Methane Pledge. This will lead to the cuts of Methane, seen as far more potent than CO2, up to 30% of global methane emissions by 2030, which in turn would help cut around 0.2 degree Celsius of the 1.5-2C goal by 2050, according to the UNFCCC.
According to the pledge, the signatories will voluntarily contribute through their national actions to reducing global methane emissions by at least 30% by 2030, using a 2020 baseline. Methanes are principally generated from the farm sector.
Coal phase-out efforts
The countries on Thursday then pledged to phase out "unabated" coal both at the national level and overseas.
According to the UNFCCC and the UK COP26 Presidency, at least 23 countries committed to phasing out coal power, including five of the world's top 20 coal power-using countries. But major GHG emitters and coal consumers including the US, China, India, and Australia are not on board.Those 23 countries include three Asean countries of Vietnam, Indonesia, and Singapore, Nepal, South Korea, Chile, Poland, and Ukraine.
Other 25 countries and financial institutions, meanwhile, vowed to cease their international financing support for new coal power by this year and 2022.
China, Japan and South Korea earlier separately announced to end overseas coal financing. Adding to the list, a group of 25 countries including the US, Canada, Italy, and Denmark alongside some major public finance institutions signed the UK-led joint statement committing to ending international support for the "unabated" fossil fuel energy sector by the end of 2022. They will instead prioritise support for the clean energy transition, according to their statement.
This is expected to shift an estimated US $17.8 billion a year in public support out of fossil fuels and into the clean energy transition. The COP26 Presidency called this a historic step.
"It is the first time a COP presidency has prioritised this issue and put a bold end date on international fossil fuel finance. COP26 has set a new gold standard on the Paris Alignment of international public finance and sends a clear signal for private investors to follow," the UK Presidency claimed.
The new and the world's largest alliance on phasing out coal, the Powering Past Coal Alliance, was also forged. It was launched and co-chaired by the UK and Canada.
According to the UNFCCC, there has been a 76% drop in the number of new coal plants planned globally over the last six years since the Paris Agreement was adopted. This equates to the cancellation of more than 1000GW of new coal plants, it said.
In their statement together, the Global Coal to Clean Power Transition Statement, the countries also vowed to shift towards clean energy and will accelerate it and makes it affordable and accessible globally.
Among actions committed are scaling up deployment of clean energy and energy efficiency in economies as well as technologies and policies to achieve the transition by 2030 for major economies and 2040 globally; ceasing new coal-fired projects and construction as well as ending government support for international projects, while providing other related financing and technical matters.
All these pledges, however, have been missed out by Thailand, which has just pledged to reach net-zero emissions by 2065, or 2050 if supported. (Read: Thailand to reach net-zero emissions by 2050 if supported: PM Prayut)
The only explanation provided by ONEP is such pledges, given the halt of forest loss declaration the case, need the Cabinet approvals first. This has prompted several Thai forest conservation experts to question the basis for the decisions by the country to hold back from those pledges; whether they would impede the government's initiated projects in protected areas, for instance.
COP26, which is being held in Glasgow, Scotland, aims to reach GHG emissions reduction goals as high as possible, preferably all net-zero emissions by the mid-century to keep the world's temperature rise below 2C or limit it to 1.5C by the end of this century. The Conference will come to the conclusion by the end of next week.
The documents are still open for countries to sign up, and they will be endorsed at the Conference.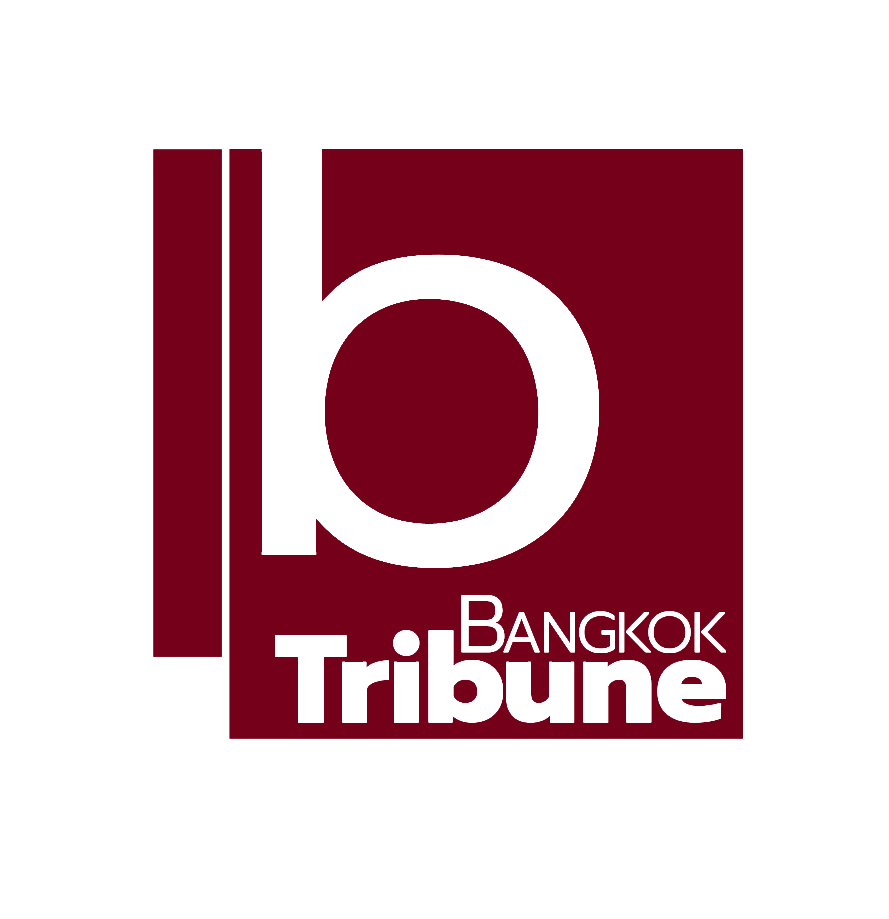 Indie • in-depth online news agency
to "bridge the gap" and "connect the dots" with critical and constructive minds on development and environmental policies in Thailand and the Mekong region; to deliver meaningful messages and create the big picture critical to public understanding and decision-making, thus truly being the public's critical voice