Prime Minister Srettha Thavisin has revealed the stance Thailand will take at the upcoming UN Climate Conference or COP28 scheduled around the end of next month at the two-day 2nd Thailand Climate Action Conference (TCAC 2), co-organised by the Ministry of Natural Resources and Environment (Monre) and its partners
The event, the 2nd Thailand Climate Action Conference (TCAC 2), which will end today, sees progress on climate action and ambitions updated to the participants. Mr. Srettha presided over the event along with Monre's minister, Gen Patcharawat Wongsuwan, also his Deputy PM, who said the outcomes of the event will be reported at COP28.
In the upcoming COP28, Mr. Srettha said he will reaffirm Thailand's commitments while at the same time urging for multi-dimensional support.
"In the upcoming COP28, I will reaffirm our commitments as well as urging for multi-dimensional support–access to technology, financial support, and capacity building to ensure that our goal is within our reach," said Mr. Srettha on the stage while delivering the opening remarks and keynote speech yesterday.
At Cop 26 in Glasglow, Thailand declared its revised climate action ambitions, saying it aimed to achieve carbon neutrality by 2050 and net-zero emissions by 2065 so as to be in line with the 1.5C goal under the Paris Agreement. To be able to do so, it has raised the Nationally Determined Contribution or NDC from 20% to 40% by 2030.
These targets have already been applied to guide the national policies, including in the 20-Year National Strategy and the 13th National Economic and Social Development Plan, according to Mr. Srettha.
In the energy sector, the government is focusing on energy efficiency, making a shift in the transport sector, and preparing to phase out coal-generated power by 2050, Mr. Srettha elaborated. As a result, the country has managed to reduce greenhouse gas emissions by 15% in the energy and transportation sectors from the benchmark, he added.
His government also plans to take further actions. It plans to increase the share of renewable energy, implement the Utility Green Tariff program, support the usage of solar rooftops and net metering, and increase the usage of domestic electric vehicles, he further elaborated.
"I'm glad to say that we have already begun to see concrete results," Mr. Srettha remarked.
The government is also focusing on driving the Bio-Circular-Green Economy to develop a whole-of-society approach so that no one is left behind, Mr. Srettha further added. The policy also includes adding value to biodiversity, science, technology, and innovation-based economy through the optimization of renewable resources and enhancement of sustainable livelihood.
At the same time, agriculture is seen as another vital sector and the government has started a pilot project to transition to low-emission, sustainable, and efficient rice production practices. This will help reduce emissions and also increase rice yields, he said.
Beyond reducing carbon emissions, Mr. Srettha further noted, it will also safeguard forests and enhance carbon sink with an aim to increase green area to cover 55% of the total land area by 2037. This is projected to remove greenhouse gas by 120 tons per year, he noted.
l Credit: ThaiGov/ Monre
Climate financing
Mr. Srettha reiterated the points concerning climate finance he recently shared at the UN General Assembly's Financing for the Future Summit. He said at the summit he had emphasized that Thailand is actively promoting Green Finance Mechanisms through issuing Sustainability Bond. Currently, it has managed to raise US 12.5 billion through this mechanism to fund multiple projects, including a new underground transit, and improvement to water management systems.
This bond has been well-received by investors worldwide, and was registered at the Luxemburg Green Exchange to further raise awareness on the country's green and social investments, he claimed.
For next year, the government plans to issue another set of Sustainability Linked Bond, raising around US 2 billion to ensure that Thailand is at the forefront of the green financial market, and to ensure that all entities are incentivized to achieve its sustainability goals, Mr. Srettha elaborated.
The country has also developed the "Thailand Green Taxonomy" as a standard-setting tool, which will enable the public, private, and banking sectors to formulate policies, products, services, and investments to be in line with the country's environmental priorities in all dimensions.
Foreseeing the urgency of climate action, the country has recently established the Department of Climate Change and Environment to respond to this challenge. The new Climate Change Act is being pushed to help regulate mandatory greenhouse gas emission reduction. This, Mr. Srettha noted, will lay a solid foundation for the country's transition to a low-carbon society.
"Many might see climate action as a burden. But I see this as an opportunity. An opportunity for Thailand and our private sector to move towards sustainability. Through a paradigm shift in production and services, leading organizations have now promoted sustainable measures.
"The government is making sure that we are in step with these leading organizations. For example, we have fully prepared our domestic production and international trade for the enforcement of CBAM for its first wave. This includes products like cement, electricity, fertilizer, iron and steel, and aluminium, before its full enforcement in 2026.
"We must treasure the "opportunity" to transform Thailand towards a balanced and sustainable growth. It is time for all of us to change our mindsets and behaviors on production and consumption to become more sustainable. This requires active and constructive cooperation from all stakeholders," said Mr. Srettha at the end of his speech, thanking all stakeholders and partners for their roles and support.
His remarks and speech did not touch upon climate adaptation nor climate resilience as well as loss and damage, the emerging issue that developing countries called out at COP27 last year.
Calls for policy review
Activists, meanwhile, called on the government to review its stance on climate action, citing it focuses too much on mitigation while leaving adaptation and loss and damage behind. The activists, including those from P-Move and Greenpeace Thailand, called on the government to decouple its climate policy from fault solutions including carbon credit schemes in forest areas dubbed as "Green Washing".
Greenpeace reminded the government to be aware of the fact that mitigating climate requires a systemic change and strategies that support a real-zero policy, one that will eliminate carbon emissions by phasing out coal and shifting the country's energy plan away from fossil fuels, changing food system towards ecological agriculture, reducing meat production, and cancelling new industrial projects that will pollute the environment.
At the same time, it should collaborate with global communities on financial support and technology and knowledge exchange while moving away from carbon offset schemes that provide loopholes for big-polluting industries to "greenwash" their images. The government should have a strong commitment to a loss and damage fund for vulnerable countries and communities that have suffered from climate change impacts, Greenpeace pointed out.
Last but not least, it should form a parliamentary committee on "Climate Justice" with representatives from ethnic groups, local communities, women, youth, labour groups, and LGBTQ+ groups and issue a "Climate Emergency Declaration", which is a vital sign for policymakers, the private sector, the public, and all stakeholders to understand the scale of the climate crisis.
This parliamentary committee, Greenpeace noted, will play a role in monitoring the implementation of the country's climate policy, proposing various strategies for each sector to reduce its greenhouse gas emissions to lessen the impact of natural disasters, and building the resilience of communities and society as a whole.
"Respect the local communities and their knowledge in coping with the climate crisis and restore a sustainable and just economy to ensure that the country's social and economic policies aimed at mitigating climate impacts will respect and protect human rights," Greenpeace called.
Watch Thailand's climate action progress and updates @TCAC 2030: Trails to 2030 and Beyond @Long Term Climate Resilience (Credit: Monre)
Read: Key development statements by Thai PM at UNGA 78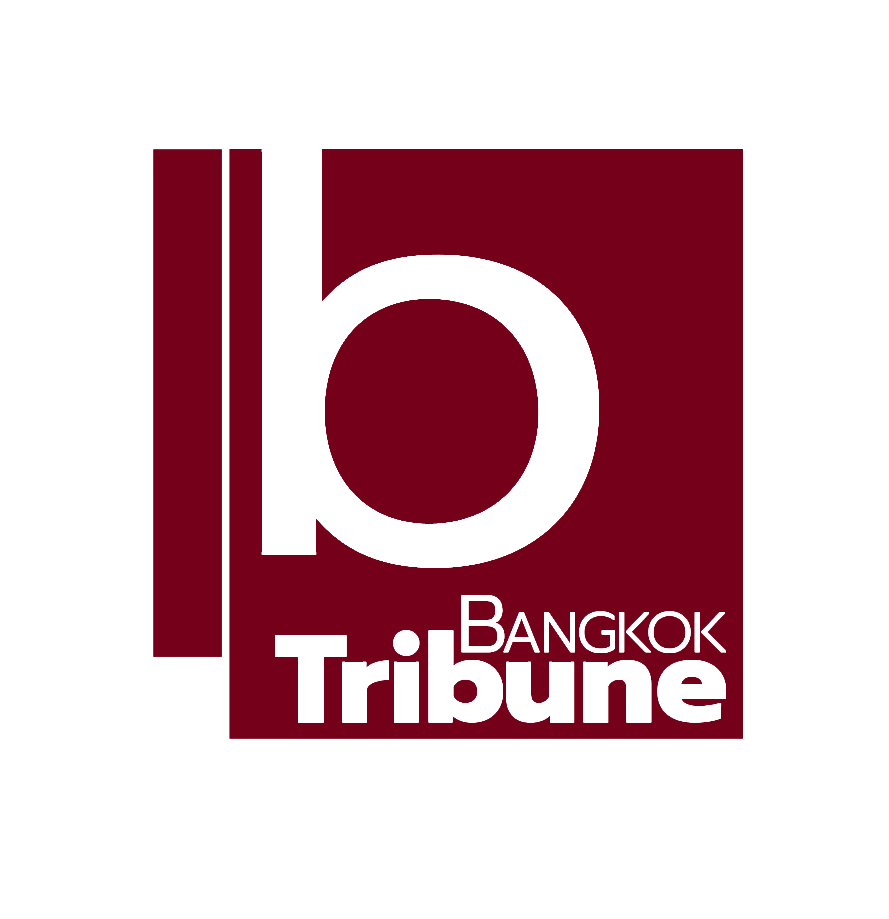 Indie • in-depth online news agency
to "bridge the gap" and "connect the dots" with critical and constructive minds on development and environmental policies in Thailand and the Mekong region; to deliver meaningful messages and create the big picture critical to public understanding and decision-making, thus truly being the public's critical voice