The forest community Boon Rueang Wetland Forest Conservation Group and the Karen initiated Salween Peace Park have won the prize along with other eight communities from across the world for local natural based solutions specially for tackling biodiversity loss and climate change, said UNDP
Announced on Thursday, the two communities were named along with the other eight from Canada to Congo in the 11th Equator Prize. This year's theme is Nature for Life.
The winning organizations showcase innovative, nature-based solutions for tackling biodiversity loss and climate change, said UNDP, which leads the partnership Equator Initiative, the organizer of the Prize.
During the 'Super Year for Nature', their approaches exemplify what actions can be taken to protect crucial ecosystems and biodiversity for generations to come.
The achievements of the winners also show how indigenous peoples and local communities have confronted legacies of disadvantage and discrimination in support of their communities and the world at large, UNDP addressed.
"As our natural world faces a range of unprecedented challenges, the Equator Prize lifts the curtain on a range of exceptional nature-based solutions pioneered by local communities and indigenous peoples," says UNDP Administrator, Achim Steiner. "Indeed, as countries move to build back better after the COVID-19 pandemic, these innovative ways to protect ecosystems, biodiversity and tackle climate change are more important than ever. I expect that the incredible efforts of the Equator Prize winners will have a ripple effect across the world."
For the Boon Rueang Wetland Forest Conservation Group, set up by the community of Boon Rueang in late 2015, it managed to convince the government to conserve the largest wetland forest in the Ing River basin rather than develop a special economic zone, covering 483 hectares.
Since the success in convincing the government, the group has pioneered a community forestry model that is successfully protecting biodiversity, storing carbon, providing food and livelihoods, and enabling the community to preserve its identity and culture, RECOFTC remarked.
The wetland is the foundation of livelihoods and culture of the people there. They are located as part of the Ing River Watershed, a 260-kilometre river basin that flows from Phayao Province to Chiang Rai Province in northern Thailand, and on to the Mekong River.
The community generates income from managing the wetland fishery. The income is directed into a village fund, with a portion reserved annually for conservation and maintenance of the wetland, RECOFTC, the regional community forestry advocacy organisation, which later stepped in to provide support to the group noted.
"The award showcases the knowledge of indigenous and local communities and their power to bring about lasting changes that will benefit all of society," said David Ganz, executive director of RECOFTC. "It was an honour to support the community of Boon Rueang, and we intend to share their experience with other communities in the Asia-Pacific region that are struggling to protect precious natural landscapes and the forests that are their home."
The European Union, which also provides funding to the group congratulated the group for demonstrating the power of nature-based solutions for tackling climate change, environmental issues and poverty.
"The community's resilience and dedication to fighting for their rights and the environment is an inspiration for us all," said EU Ambassdor to Thailand, HE. Pirkka Tapiola.
As for the Salween Peace Park, it is located in an area of South-Eastern Myanmar marked by 70 years of conflict.
The Park is the result of a Karen indigenous grassroots movement for stability and conservation of a 5,400 square kilometer continuous ecosystem made up of protected areas, community forests, and indigenous lands, according to the Equator Initiative.
Based on an "indigenous vision" of sustainable use of natural resources, coupled with "traditional practices and taboos", local communities lead a life that respects wildlife and local ecosystems, the organizer said.
Established in 2014 in a highly participatory process and founded upon principles of peace and self-determination, ecological integrity and cultural survival, the Salween Peace Park is an expression of Karen indigenous identity, the organizer noted.
Pianporn Deetes, Thailand Campaign Director for the International Rivers, working closely with the group, quoted Saw Paul Sein Twa, the network's social and environmental leader, as saying that the designation of the park demonstrated the success of indigenous people in inheriting their ancestors' land. He had said of the initiative during an official opening of the park a few years ago.
Unlike the peace agreement made by the Burmese government, he had said, the initiative was not aimed at steering economic development, but at providing an opportunity for people to lead their self-reliant way of life based on their relationship with the forests, which are the foundation of their culture.
"If our wisdom remains, our way of life remains. But if it does not, Karens would not survive either. Nor the forests," Saw Paul Sein Twa, director of Karen Social and Environmental Actions Network (KESAN), had said.
The winners of the Equator Prize will receive USD 10,000. They will be supported to participate in a series of policy dialogues and special events during the IUCN World Conservation Congress in Marseille, France, in June 2020 and will join a prestigious network of 245 leading community-based organizations from 81 countries that have been awarded the Equator Prize since 2002.
The Equator Initiative is a UN-led partnership that brings together governments, civil society, grassroots organizations, and businesses to foster resilient communities by recognizing and advancing local nature-based solutions for sustainable development.
Its Prize has been supported by the world's prestigious organisations and public figures such as former Heads of State Gro Harlem Brundtland and Oscar Arias, Nobel Prize winners Al Gore and Elinor Ostrom, thought leaders Jane Goodall and Jeffrey Sachs, and several others.
The other eight Prize winners
Łutsël K'e Dene First Nation – Canada
After 40 years of advocacy, the Łutsël K'é Dene First Nation achieved the protection of their land and waters for future generations by signing co-management agreements with national and territorial governments to create Thaidene Nëné, a 26,000 square kilometer protected area between the Canadian boreal forest and the arctic tundra.
Vie Sauvage – Democratic Republic of the Congo
In a remote part of the Congo Basin, Vie Sauvage has pioneered a holistic model for community development, conservation, and peace-building, helping to create and manage a 4,875 km2 reserve for the bonobo (a great ape) and other endangered species.
Alianza Ceibo – Ecuador
Alianza Ceibo unites four indigenous peoples to protect over 20,000 km2 of rainforest in the Ecuadorian Amazon. This indigenous-led alliance forms alternatives to business-as-usual extractive industries and monocultures, provides clean water and solar power to remote communities, and supports women entrepreneurs.
Asociación de Forestería Comunitaria de Guatemala Utz Che' – Guatemala
A network representing about 200,000 people, Utz Che' supports sustainable agroforestry and practices based on Mayan traditional knowledge, and guides advocacy efforts of marginalized communities confronting encroachments on their territories.
Forum Musyawarah Masyarakat Adat Taman Nasional Kayan Mentarang (Alliance of the Indigenous Peoples of the Kayan Mentarang National Park) – Indonesia
Bringing together 11 indigenous groups spread over 20,000 km2, Forum Musyawarah Masyarakat Adat Taman Nasional Kayan Mentarang (FoMMA) successfully advocated for the first co-management arrangement for a National Park in Indonesia, where government and indigenous authorities decide jointly on resource managements and access and use rights.
Nashulai Maasai Conservancy – Kenya
Among the first indigenous-owned and -managed conservancies in East Africa, Nashulai Maasai Conservancy combines traditional knowledge with cutting-edge science to improve living conditions for villagers through wildlife-based tourism and small eco-businesses.
Vondron'Olona Ifotony Tatamo Miray an'Andranobe (VOI TAMIA) – Madagascar
VOI TAMIA has restored 90-hectare Andranobe Lake and reforested hillsides to double fish catches, reduce silting, and expand irrigation in four communities in Central Madagascar dependent on a functioning lake ecosystem.
Mujeres y Ambiente SPR de RL de CV – Mexico
This women's association has partnered with a Spanish company, a local university and the government to sell cosmetics based on the 'toronjil', or lemon balm plant, as well as herbal products and medicinal plants. The activities have improved the women's livelihoods through an innovative, sustainable global supply chain.
Source: UNDP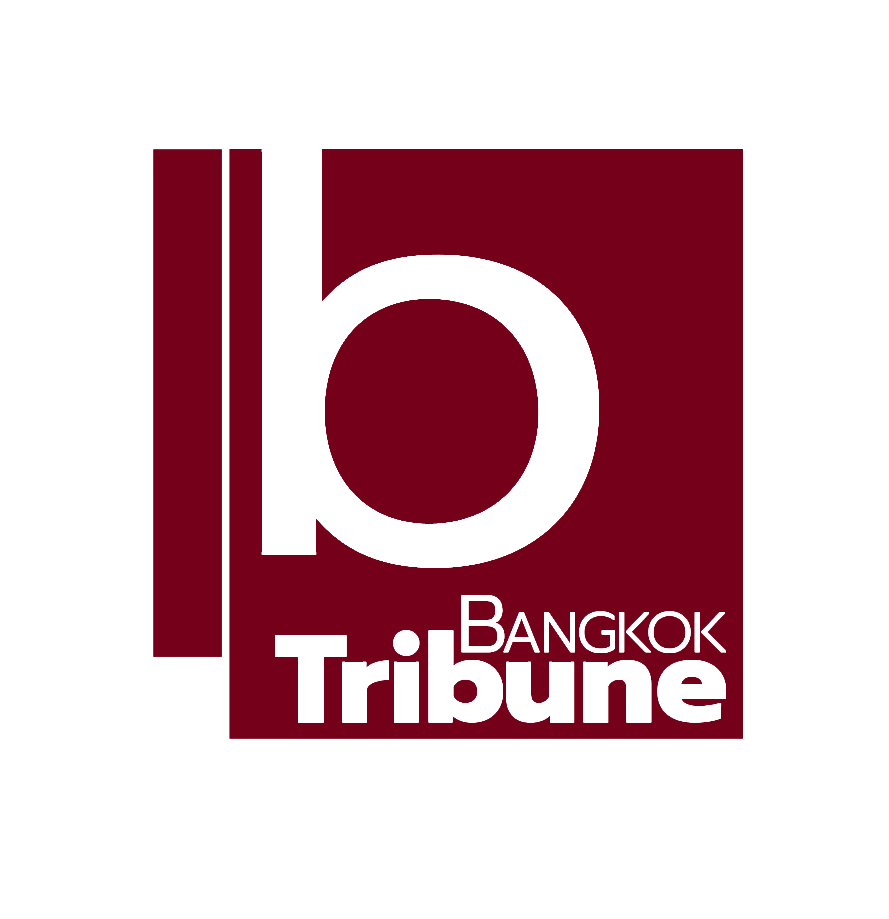 Indie • in-depth online news agency
to "bridge the gap" and "connect the dots" with critical and constructive minds on development and environmental policies in Thailand and the Mekong region; to deliver meaningful messages and create the big picture critical to public understanding and decision-making, thus truly being the public's critical voice