The political document to guide the new global biodiversity framework and actions in the next decades sees the world community coming to terms that putting biodiversity on a path to recovery is a "defining challenge of this decade that requires political momentum" to adopt and implement the framework to reverse the devasting trend of biodiversity loss
The Kunming Declaration that is themed under the Chinese philosophy and terms, "Ecological Civilization: Building a Shared Future for All Life on Earth", has been adopted today at the high-level segment of the UN Biodiversity Conference (COP-15), where the parties of the Convention on Biodiversity (CBD) principally commit to develop, adopt, and implement an effective post-2020 global biodiversity framework that would put biodiversity on a path to recovery by 2030 at the latest, and towards the full realization of the 2050 Vision of "Living in Harmony with Nature."
"We commit to ensuring the development, adoption and implementation of an effective post-2020 global biodiversity framework, that includes the provision of the necessary means of implementation, in line with the Convention, and appropriate mechanisms for monitoring, reporting and review, to reverse the current loss of biodiversity and ensure that biodiversity is put on a path to recovery by 2030 at the latest, towards the full realization of the 2050 Vision of "Living in Harmony with Nature"," reads the Declaration.
The Declaration also addresses new key elements needed for a successful post-2020 framework, including mainstreaming biodiversity across all decision-making, phasing out and redirection of harmful subsidies, strengthening the rule of law, and ensuring an effective mechanism to monitor and review progress, and recognizing the full and effective participation of indigenous peoples and local communities, among others. (Read: Kunming Declaration in full text)
The CBD's Executive Secretary, Elizabeth Maruma Mrema, said the adoption of the Declaration is a clear indication of the worldwide support for the level of ambition that needs to be reflected in the post-2020 global biodiversity framework, to be finalized next spring in Kunming.
"It's an ambitious one. It's ambitious because within the declaration it has already proposed what need to be considered in the framework," said Ms. Mrema in response to the media's questions about whether the declaration is ambitious enough during the press conference.
"There are provisions dealing with mainstreaming biodiversity across all decision-making, all-governments, all-society approaches, redirecting subsidies, shifting of financial flows; from nature negative to nature positive, rules of law, full participation and engagement of indigenous people and local communities and all stakeholders; civil society, youth, women, ngos…
"More importantly, it looks at the framework to come up with effective monitoring and review mechanism which is very important as it's one aspect that we have missed from the last strategic plan. So, to us, if those ideas in the declaration will be taken forth to the framework, and the declaration which demonstrates a political will or commitment, then that gives us hope…," said Ms. Mrema.
China's Ecology and Environment Minister of China and COP-15 President, Huang Runqiu, said since the adoption as the first global agreement on biodiversity conservation and sustainable use, the Convention has played an important role in promoting global biodiversity conservation and sustainable use. However, the global community is still facing a grim situation of unprecedented global species extinction. Biodiversity loss and ecosystem degradation pose major risks to human survival and sustainable development, he underlined.
"As a part of COP-15, the Segment has signalled "renewed political will" to boost ambition, enhance collaboration and maximize opportunities for synergies across other multilateral agreements. The Convention must strengthen global biodiversity governance, and China will continue to play a leading role building on the vision of ecological civilization for shared future for all life on Earth," said Minister Huang.
The world community over the past few decades came up with the convention to regulate and save the world's biodiversity, which has over time been under severe threat. As reported by the Intergovernmental Science-Policy Platform on Biodiversity and Ecosystem Services (IPBES), which has assessed the state of the world's biodiversity recently, it is found that up to one million species, out of estimated eight million ones, have been under threat to extinction by human activities.
The CBD's parties then came up with the so-called Aichi Targets to guide their actions over the past ten years, but it is recognized as "a failure" as most of the targets were not met by the countries. (Read: Global community fails to save biodiversity from "unprecedented" and "accelerating" loss as it only "partially" achieves 6 out of 20 targets by 10-year deadline)
Ms. Mrema herself has conceded on such a failure during the press conference but said there has been some progress made and there have also some lessons learned, including the delays in implementation of the strategies and action plans to meet the targets, the gaps between national and international targets, the lack of quantified monitoring and reviews, among others.
The Post-2020 Global Biodiversity Framework
According to the CBD, the official draft framework was first released in July. The framework proposes four goals to achieve by 2050 and has 21 associated "action targets" for 2030, which help achieve the main goals of reducing threats to biodiversity, meeting people's needs through sustainable use and benefit-sharing, and tools and solutions for implementation and mainstreaming.
These 21 targets call for, among other things;
*At least 30 per cent of land and sea areas globally are conserved through effective, equitably managed, ecologically representative and well-connected systems of protected areas
*50 per cent greater reduction in the rate of introduction of invasive alien species, and controls or eradication of such species to eliminate or reduce their impacts
*Reducing nutrients lost to the environment by at least half, and pesticides by at least two thirds, and eliminating the discharge of plastic waste
*Nature-based contributions to global climate change mitigation efforts of least 10 Gt CO2e per year, and that all mitigation and adaptation efforts avoid negative impacts on biodiversity
*Redirecting, repurposing, reforming or eliminating incentives harmful for biodiversity in a just and equitable way, reducing them by at least US$ 500 billion per year
*A US$ 200 billion increase in international financial flows from all sources
According to Ms. Mrema, the framework is still under negotiation. There will be meetings to discuss it further in January in Geneva to finalise the text before it goes to Part Two of COP-15 for adoption next year. (Read: The first draft of the post-2020 global biodiversity framework)
"It is important to stress that for the post-2020 framework to be successful, we need all-hands-on-deck, which the framework embodies through its whole-of-society and whole-of-government approach. This requires buy-in not only from environment ministers but across government departments.
"The framework needs to be all-inclusive. We must look beyond the usual suspects. Indigenous peoples and local communities, businesses, and the financial sector play a key part in transforming to a nature-positive future," Ms. Mrema stressed in a separate interview with UNEP.
Read: GREEN RECOVERY AND BEYOND: Smart systems and determination to safeguard valued biodiversity in post-2020
Biodiversity Fund
The Conference has also seen the announcement by Chinese President Xi Jinping to invest 1.5 billion yuan or about US$ 230 million to support biodiversity protection in developing countries through the establishment of the new fund called, Kunming Biodiversity Fund.  
The Global Environment Facility in partnership with the United Nations Development Programme (UNDP) and the United Nations Environment Programme (UNEP) also announced their commitment to fast-track immediate financial and technical support to developing country governments to prepare for the rapid implementation of the new framework once it is formally agreed next year. The commitment from Japan to extend its funding will provide support for National Biodiversity Strategies and Action Plans, according to the CBD.
The European Union, meanwhile, has noted the doubling of external funding for biodiversity. President Macron of France noted the commitment for 30% of climate funds to be used for biodiversity. The government of the United Kingdom of Great Britain and Northern Ireland also announced that a significant part of its increased climate funding will be directed towards biodiversity.
A coalition of financial institutions, with assets of 12 trillion euros, has also committed to protect and restore biodiversity through their activities and investments, the CBD said.
What did the world leaders say about the world's biodiversity? Watch the video! or Read: World leaders commit to jointly tackling biodiversity loss at COP15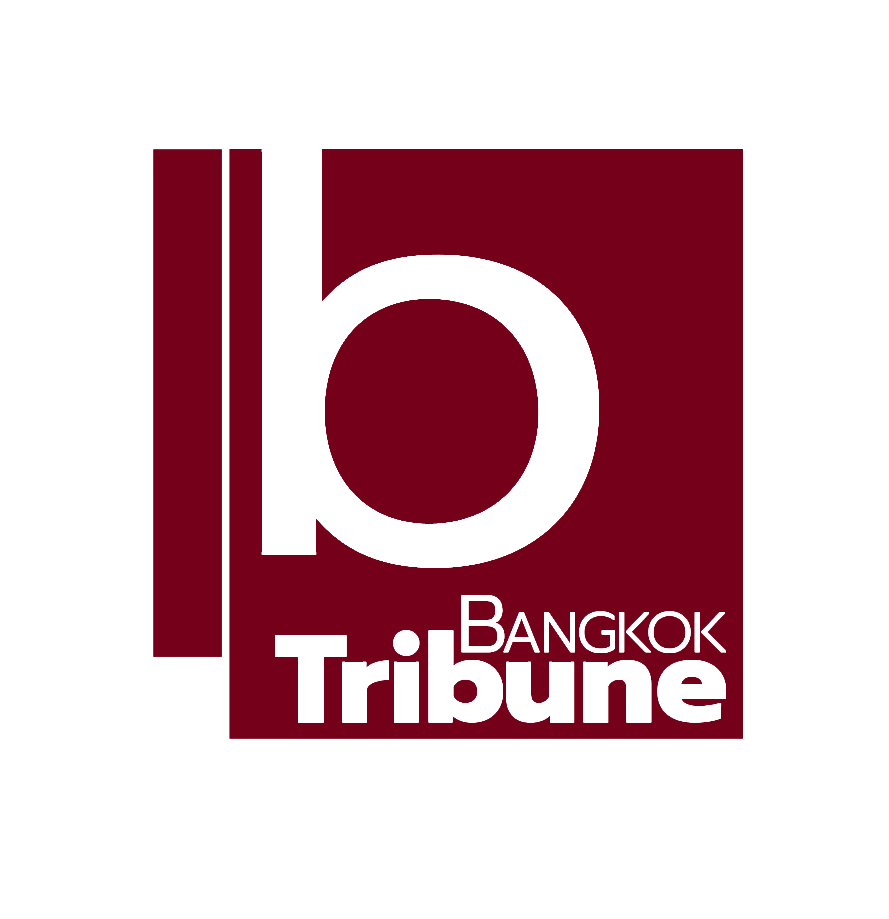 Indie • in-depth online news agency to "bridge the gap" and "connect the dots" with critical and constructive minds on development and environmental policies in Thailand and the Mekong region; to deliver meaningful messages and create a big picture critical to public understanding and decisions, thus truly serving the public interest.