The agreement is not legally binding, but clear targets on conserving and restoring nature as well as financing and benefit sharing are set. Conservation groups, in the meantime, have welcomed the new deal with praise as much as concern
After nearly two weeks of intense negotiations to save nature and re-balance the relationship between humans and nature in Montreal, Canada, the global community has managed to reach a historic deal highly expected to help guide action to save nature.
At the 15th Conference of Parties to the UN Convention on Biological Diversity or COP15, hosted by Canada and chaired by Cina, the parties on Monday night successfully adopted the "Kunming-Montreal Global Biodiversity Framework" (GBF). It covers four prime goals and 23 targets for nature conservation achievement by 2030.
Among the long-awaited targets are effective conservation and management of at least 30% of the world's lands, inland waters, coastal areas and oceans, with emphasis on areas of particular importance for biodiversity and ecosystem functioning and services. Currently, only 17% and 10% of the world's terrestrial and marine areas respectively are under protection, according to the CBD secretariate.
Alongside the target for area protection, the framework has also successfully set a clear target for nature restoration. Following the text, the parties should ensure to have nature restoration completed or underway on at least 30% of degraded terrestrial, inland waters, and coastal and marine ecosystems. They should also ensure the reduction to near zero of the loss of areas of high biodiversity importance, including ecosystems of high ecological integrity, in addition.
Last but not least is their agreement that follows scientific warnings about the sixth mass extinction humans are causing. The parties agreed on actions to halt human-caused extinctions of species known to be under threat and to promote their recovery.
"The adoption of this framework and the associated package of ambitious targets, goals and financing represents but a first step in resetting our relationship with the natural world. Success will be measured by our rapid and consistent progress in implementing, what we have agreed to," said Executive Director of the UN Environment Programme Inger Andersen upon the adoption of the new framework.
The implementation
The new deal is not legally binding, however. The parties or countries committing to the convention will show their progress on the targets through their national biodiversity plans, similar to nationally determined contributions, the greenhouse gas reduction targets the countries vow to contribute under the Paris climate agreement.
As reported by the Guardian, the term, "nature positive", which some scientists had said would be the biodiversity equivalent of "net zero", did not appear in the agreement, on the other hand.
To materialise their action, the countries approved instead a series of related agreements on implementation, including planning, monitoring, reporting and review; resource mobilization as well as ways to help nations to build their capacity to meet the obligations.
Under their agreement, they are obliged to monitor and report every five years or less on a large set of "headlines" and other indicators related to progress on the GBF's goals and targets. The CBD will combine national information submitted by late February 2026 and late June 2029 into global trends and progress reports, according to the CBD Secretariat.
No less critical is the issue concerning Digital Sequence Information (DSI) on genetic resources, which has long been a dominant topic at COP15. According to the secretariate, it has many commercial and non-commercial applications, including pharmaceutical product development, improved crop breeding, taxonomy, and the monitoring of invasive species.
At COP 15, the countries agreed to establish a multilateral fund for the equitable sharing of benefits between providers and users of DSI. This is expected to be finalized at COP16 in Türkiye in 2024, according to the CBD Secretariat.
Controversial money
Last but not least is the financing issue. As reported by the Guardian, the meeting did not run smoothly as shown by the outcome. The countries in fact had wrangled over the final agreement and the meeting ran over the deadline before being concluded late at night, at about 3.30 am.
During the last hours, Congo appeared to block the final deal presented by China, with its negotiator telling the plenary that he could not support the agreement in its current form because it did not create "a new fund for biodiversity" separate from the existing UN fund, the Global Environment Facility (GEF). Some African states wanted more money for conservation as part of the final deal, the Guardian reported.
Moments later, China's environment minister and the COP15 president signalled that the agreement was finished and agreed, and the plenary burst into applause, the Guardian reported.
Negotiators from Cameroon, Uganda and Congo expressed incredulity that the agreement had been put through, the Guardian reported, quoting Congo as saying that it had formally objected to the agreement, But a UN lawyer said it had not, however. The negotiator from Cameroon called it "a fraud", while Uganda said there had been a "coup d'état" against the COP15, the Guardian reported.
According to the CBD Secretariat, the countries agreed to phase out or reform subsidies that harm biodiversity by at least US$ 500 billion per year, while scaling up positive incentives for biodiversity's conservation and sustainable use. They also agreed to mobilise at least US$ 200 billion per year in domestic and international biodiversity-related funding from all sources, and raise international financial flows from developed to developing countries, in particular, least developed countries, small island states, and countries with economies in transition, to at least US$ 20 billion per year by 2025, and to at least US$ 30 billion per year by 2030.
Cambridge Institute for Sustainability Leadership (CISL)'s Chief Executive Clare Shine said despite its flaws, COP15 is a turning point for humanity to forge a new relationship with nature. The fact that the meeting has managed to secure the ambition to halt and reverse biodiversity loss is a testament to the clarity with which all nations understand the unprecedented challenge facing the planet.
"We believe this cornerstone agreement can and must herald a new era of collaborative leadership and action to restore the health, quality and abundance of nature globally while placing indigenous peoples and local communities at the heart of this transformation.
"However, for every gain made at COP15 there is a gap to fill. We still need a measurable bar for nature that is at least as ambitious as our targets for climate change. The real work to secure planetary health and human security is only beginning," said Ms. Shine.
Craig Hanson, Managing Director of Programs at the World Resources Institute, said the meeting is a landmark moment to have nearly every country on Earth agree to halt and reverse biodiversity loss, which today faces an unprecedented crisis. The globe cannot achieve the 1.5 degrees climate goal without changing how humans treat nature. Yet the agreement is only as strong as countries' political will to implement it, he said.
"If implemented, the framework's cornerstone goal to conserve at least 30 per cent of the world's land, ocean and waters could play a critical role in halting species loss and protecting ecosystems essential to addressing climate change," said Mr. Hanson.
Mr. Hanson also said of the finance issue, saying it's " a drop in the bucket" compared to the total finance needed to protect nature at scale.
Last but not least, he said the countries' failure to set robust systems in place for monitoring progress on the biodiversity targets is one notable weakness in the outcome. Monitoring progress with robust and credible systems, he said, is critical to ensuring that countries' actions are delivering the intended impact and unlocking finance for nature-based solutions.
The four overarching global goals (Source: CBD)
Goal A
The integrity, connectivity and resilience of all ecosystems are maintained, enhanced, or restored, substantially increasing the area of natural ecosystems by 2050
Human-induced extinction of known threatened species is halted, and, by 2050, the extinction rate and risk of all species are reduced tenfold, and the abundance of native wild species is increased to healthy and resilient levels
The genetic diversity within populations of wild and domesticated species is maintained, safeguarding their adaptive potential
Goal B
Biodiversity is sustainably used and managed and nature's contributions to people, including ecosystem functions and services, are valued, maintained and enhanced, with those currently in decline being restored, supporting the achievement of sustainable development, for the benefit of present and future generations by 2050
Goal C
The monetary and non-monetary benefits from the utilization of genetic resources, digital sequence information on genetic resources, and traditional knowledge associated with genetic resources, as applicable, are shared fairly and equitably, including, as appropriate with indigenous peoples and local communities, and substantially increased by 2050, while ensuring traditional knowledge associated with genetic resources is appropriately protected, thereby contributing to the conservation and sustainable use of biodiversity, in accordance with internationally agreed access and benefit-sharing instruments.
Goal D
Adequate means of implementation, including financial resources, capacity-building, technical and scientific cooperation, and access to and transfer of technology to fully implement the Kunmin-Montreal global biodiversity framework are secured and equitably accessible to all Parties, especially developing countries, in particular the least developed countries and small island developing States, as well as countries with economies in transition, progressively closing the biodiversity finance gap of US$700 billion per year, and aligning financial flows with the Kunmin-Montreal Global Biodiversity Framework and the 2050 Vision for Biodiversity.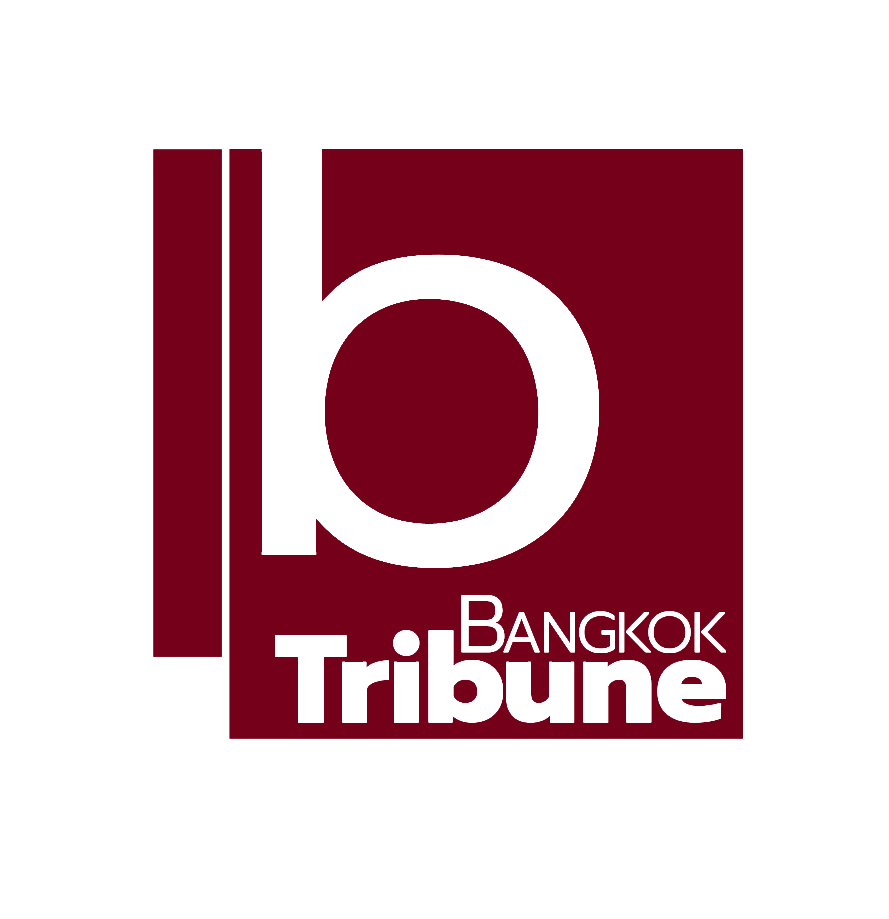 Indie • in-depth online news agency
to "bridge the gap" and "connect the dots" with critical and constructive minds on development and environmental policies in Thailand and the Mekong region; to deliver meaningful messages and create the big picture critical to public understanding and decision-making, thus truly being the public's critical voice